X Banner Size: a Full Guide of all X Image Sizes (former Twitter)
This post was last updated on September 3rd, 2023 at 05:44 pm
The standard X banner size is 1500 x 500 pixels (former twitter banner size). This banner size will ensure your image is clear and easy for your profile visitors to perceive. A Twitter banner is the large image that appears at the top of your page. It takes up more space than the other images making it an excellent tool for promoting your products and ideas. You can create a great impression with your target audience with the right banner image. X has an average of 192 million daily users making it an excellent place to build your online presence.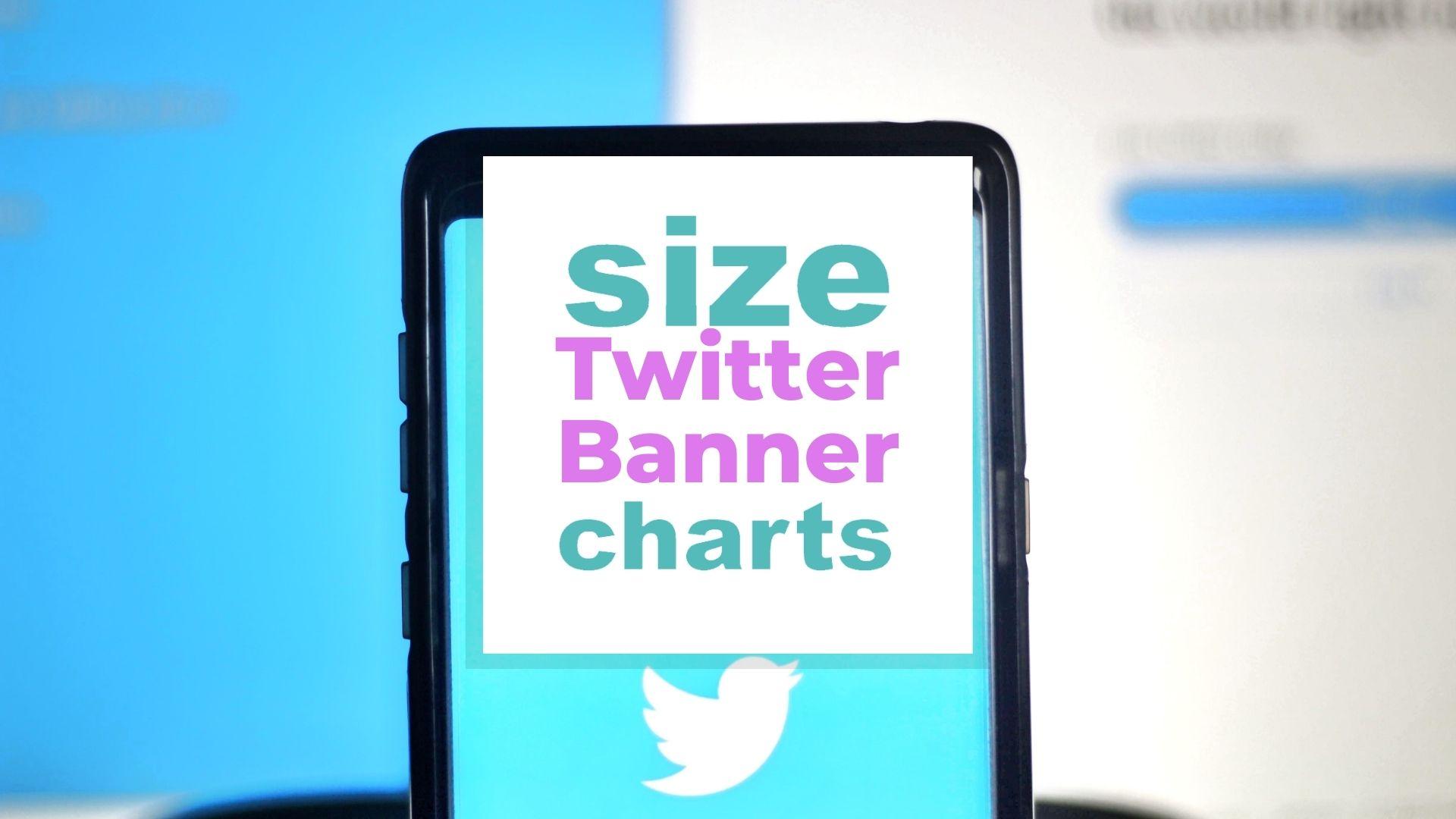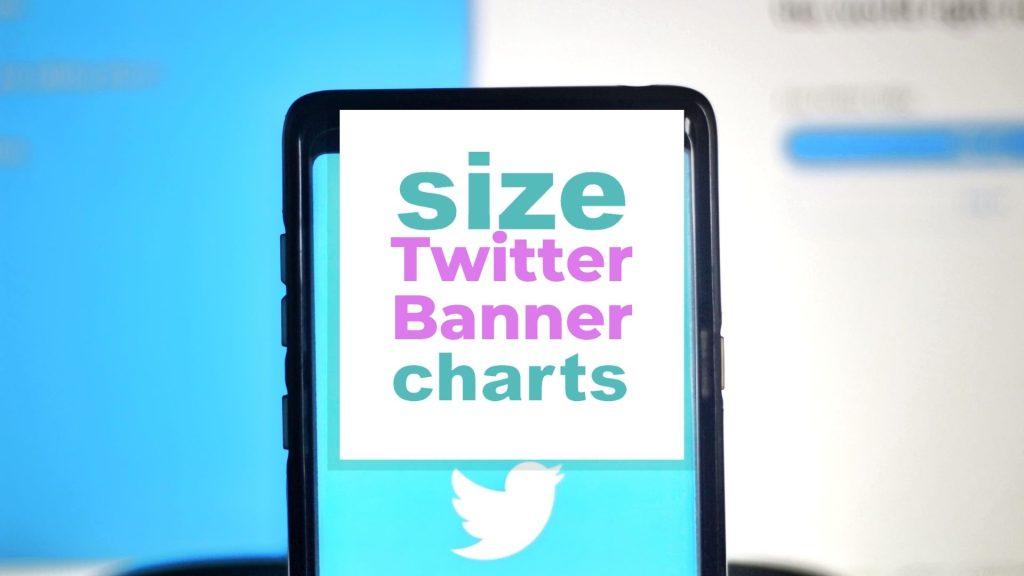 Using the same cover and profile photos across different social platforms can help improve your branding practice. This will eventually make it easier for your audience to follow you on different networks. Your banner can also help tell people your brand's purpose as you showcase images of your products or services. 
Looking for Instagram image sizes, Facebook image sizes, twitch sizes, Youtube banner sizes, Discord sizes, Etsy size..? check the links of the digital size charts. Find answers on your question in the FAQ section of our page
It's essential to get your Twitter banner size right if you want to grow your audience and get the attention of other brands. Luckily, we've assembled everything you need to know in this post. Let's get started. As screen sizes are also important, check the iPhone size charts, iPad sizes, Samsung size charts in the links.
Table of Content of X Banner Size Chart
X Banner Size Chart
Let's look at X image sizes in the table below.
| | | |
| --- | --- | --- |
| Twitter Image | Size in Pixels | Maximum file size |
| Twitter header | 1500 x 500 pixels | 5MB |
| Twitter profile picture | 400 x 400 pixels | 2MB |
| In-stream photos | 600 x 335 pixels | 5MB |
| Ad images | 1200 x 600 pixels | 5MB |
| Video ads | 1200 x 1200 pixels | 1GB |
| Twitter cards | Images – 800 x800 pixels Videos – 360 x 360 pixels | Images – 3MB Videos – 1 GB |
How to Maximize your Twitter Banner
There are steps you can take to make your Twitter banner the best it can be. Let's discuss them in this section.
1. Keep your Twitter Profile Image in Mind
It's important to remember that your Twitter profile appears on top of your banner image. As such, you should ensure that the crucial aspects of the banner aren't covered up by your profile picture. Check out how your banner looks on a mobile device since most Twitter users browse using their phones. 
2. Include Vital Information
Your banner should contain the details of your business that you want your audience to remember most. An example of the information to add to your display is your company slogan. You can also set up temporary banners to promote events or new products. 
3. Add attractive design elements
 Since the banner takes up lots of space on your page, you should make the most of it by using alluring visual elements. This means using a color scheme that you can associate with your brand. 
4. Keep it consistent
You should also ensure your header design is consistent so that your followers can easily identify your brand. It's important for your banners across different social media platforms to be the same. This will boost your marketing strategies by giving you a consistent branding experience. 
5. Keep it simple
 Lastly ensure your Twitter header isn't full of unnecessary details. It should have enough visuals to make it attention grabbing but you don't want to overload your viewers with too much information. In this case less is more. 
How to Choose the Best Twitter Banner Size
The Twitter banner or your header image is the large picture you'll see at the top when you open your Twitter page. The ideal image size for your cover photo is 1500 x 500 pixels. Your banner image won't display the same way on different devices, so you'll want to ensure you place any information in the center. 
The upper and lower areas of your header image could appear cropped on some screens. Additionally, your Twitter profile photo will sit in the lower-left corner of your header, which will block a part of your picture. As such, you should avoid placing vital information in that section as well. The acceptable image file formats include GIF, JPEG, and PNG.
The Best Twitter Image Size for You
There are different images you can upload to Twitter in addition to the banner. In this section, we'll discuss the image size requirements for different media on Twitter.  
1. Twitter profile picture size
Your profile image should measure 400 x 400 pixels and will take a square shape. However, when the photo appears on your page, it'll be displayed as a circle. This means that the corners of the image will end up getting cropped out.
You'll want to ensure that your image doesn't lose crucial details when it appears as a circle. If it does, you should select another picture that will maintain its integrity even when cropped. The image could be in GIF, JPEG, or PNG format, but it shouldn't be larger than 2MB. 
2. Twitter in-stream image size
These images are the ones you upload together with your tweets for supportive visuals. The recommended size for in-stream photos is 600 x 335 pixels, but you can expand it up to 1200 x 675 pixels. You can use a photo of any shape or design since it'll be displayed in full once you upload it. 
You can use JPEG, PNG, or GIF formats as long as the file doesn't exceed 5MB. Unfortunately, you can only use looping GIFs since Twitter doesn't support GIFs that don't loop. 
3. Twitter standalone image ads
Whether you are posting regular or promotional Tweets, your images will need a minimum width of 600 pixels. If you want high image quality, you should use a height of about 1200 pixels. The images will appear at a ratio of 16:9 on mobile devices and 1:1 or 2:1 on your desktop. 
You can upload up to 4 images on one tweet in GIF, JPEG, or PNG formats. Twitter ads shouldn't go beyond 5MB if you want image clarity. If you want to include multiple images in a Tweet, you can't use an animated GIF.
4. Twitter ads video size 
You can also post a video ad on Twitter. The only video formats you can upload to Twitter are MP4 and MOV formats. The maximum filesize for Twitter videos is 1GB, and you can't upload more than one video per tweet. 
Your video could run for as long as 2 minutes and 20 seconds, but we recommend a length of 15 seconds for ideal results. At an aspect ratio of 1:1, your videos should be 1200 x 1200 pixels. The photo thumbnails should be the same aspect ratio, and you can use JPEG or PNG files. 
Twitter video size limits explained
5. Twitter cards image size
One way to improve engagement with your audience and drive conversion is with Twitter cards. There are different types of cards which include:
Website cards – are usually used in CTAs to redirect your followers to your website homepage. 
App cards –  offer a link for connecting your audience with a mobile app you are promoting. 
Direct message cards –  these motivate your followers to interact with your chatbot in their DMs. These cards allow you to use images or videos to engage your audience. 
The correct size for Twitter cards is 800 x 418 pixels but you'll have to go with 800 x 800 pixels for app cards. For Twitter video cards, here are the ideal sizes:
Website video cards – 1200 x 1200 pixels
App card videos – 640 x 360 pixels or 360 x 360 pixels
Direct message card videos – 640 x 360 pixels or 360 x 360 pixels
The acceptable image formats include JPEG and PNG. Plus the image file size shouldn't go beyond 3MB. For videos you'll need MP4 or MOV formats and the file should not be less than 30 MB or larger than 1 GB. If you want your logo to be visible on Tweeter cards, you'll need to keep it on the upper left corner. 
Twitter image sizing explained
Frequently Asked Questions on twitter sizes
1. What size should a Twitter banner be?
The ideal banner image size is 1500 x 500 pixels.  
2. How do I make my Twitter banner fit?
If you want to adjust the size of your Twitter banner, you can use a graphic design tool like Canva or Adobe Creative Cloud. 
3. What aspect ratio is a Twitter banner?
Your optimal banner size will come at an aspect ratio of 16:9.
Conclusion
 Your Twitter header is one of the best branding and marketing tools in your shed. Also called a cover image, your header provides a visual means of highlighting who you are and what you do. If you don't get your Twitter header dimensions right, your profile will look less appealing than your competitors.
The standard Twitter banner size is 1500 x 500 pixels. This banner size will ensure that your image is clear and easy to perceive for your profile visitors. As a result, you can build your audience gradually by using Twitter images in your marketing strategy. 
If you have any questions on this topic, don't hesitate to leave it in the comments section. 
Picture in this post by Souvik Banerjee on Unsplash
Related Digital and screen size charts