Pixel Tablet Size and Other Specs – Resolution and Dimensions
This post was last updated on April 16th, 2023 at 10:49 am
Google is set to release the Google Pixel Tablet in 2023. They did not release the tablet size information. But, we know they are going for a "larger than average" tablet All you need to know about the Pixel Tablet dimensions, resolution and weight is handled here (skip straight to the Pixel Tablet Size Information).
The standard tablet Pixel has a screen size of about 10-12.85 inches. So, we can expect the new Google Pixel tablet to be about the same size or larger.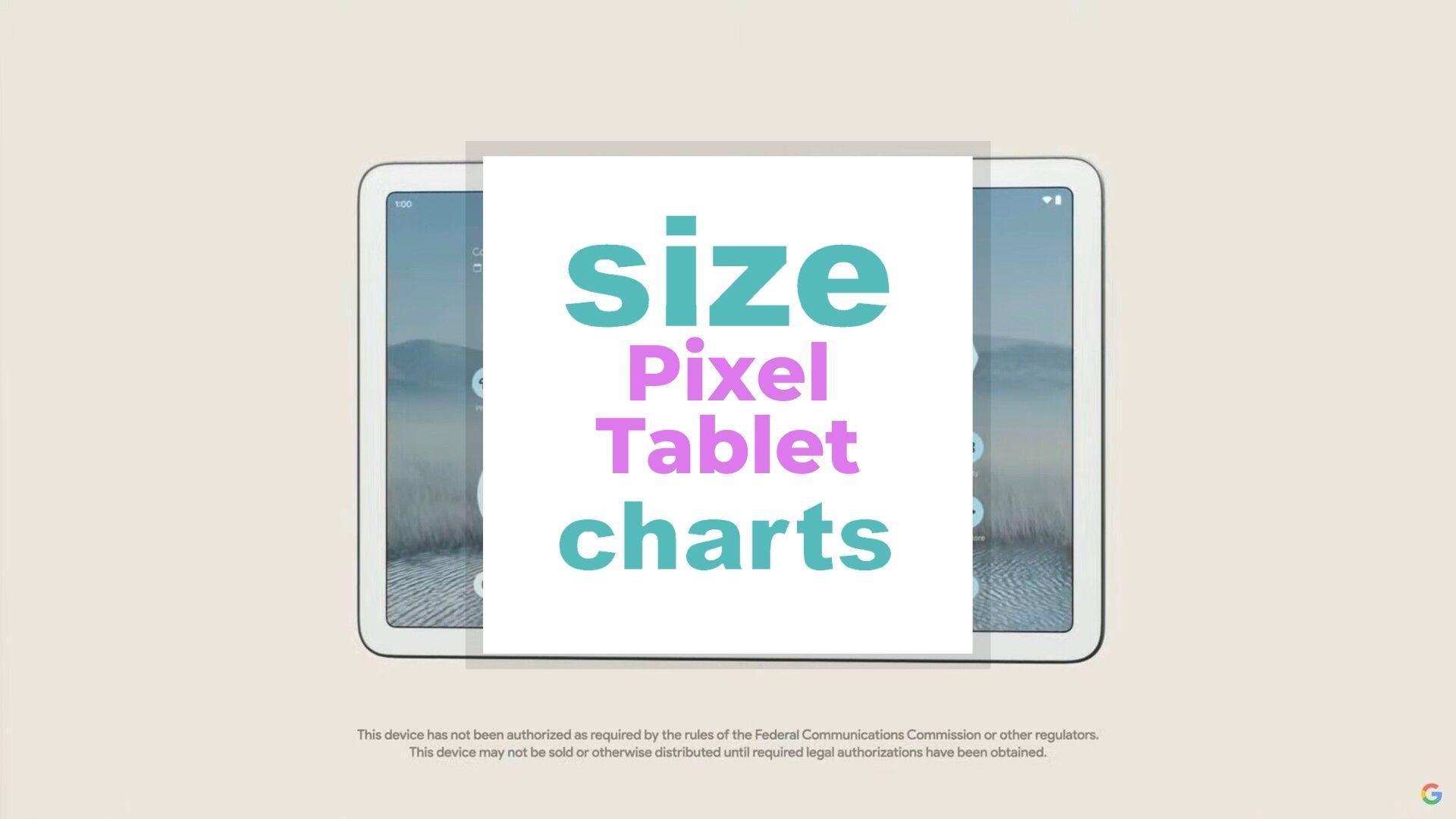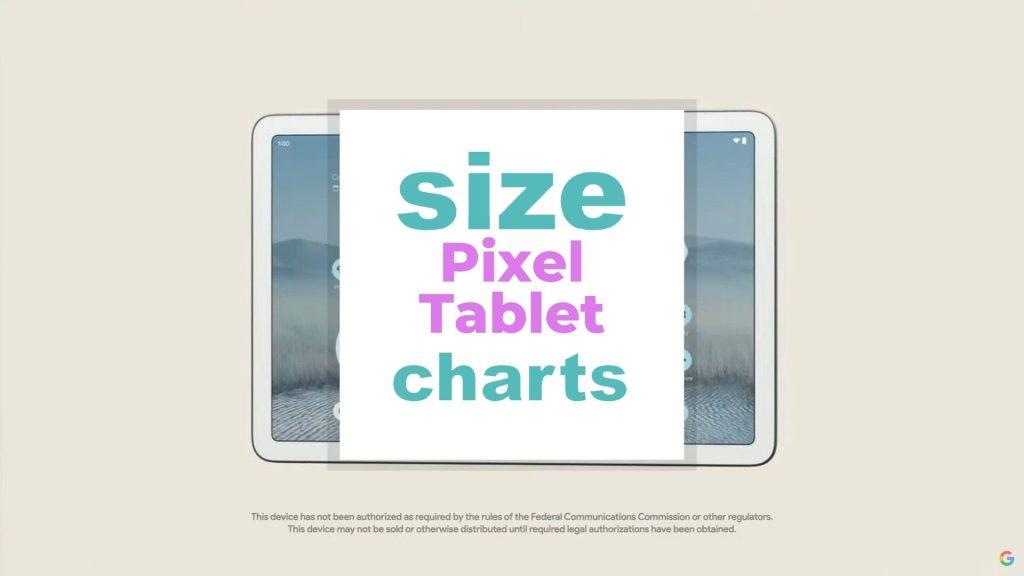 Want to know what to expect about the Google Pixel tablets? Read on to learn more about the Google Pixel tablet size and features.
Jump right into the Frequently Asked Questions
Related: Pixel Watch Size Charts and Specs, Amazon Kindle Size by model (size charts included)
Table of Content of Pixel Tablet Sizing
What do We know About Google Pixel So Far?
Related: Pixel 7 Size Chart and Specifications, Pixel 7 Pro Size and Specs and dimensions
Purchasing a new tablet is not a very easy task in the market. There are many things to consider before making a purchase decision.
On May 11, 2022, Google announced that the Google Pixel tablet will be released in 2023.
This is different from what Google has done in the past because they never announced or teased a product before the device was already stable. They did not release the tablet size information.
So, here are some of the features you should look forward to in the upcoming tablet from Google.
Design
The Google Pixel Tablet design did not look modern at all. They base it on the design that created Google Pixel.
The front of the tablet has large bezels. There is a Google logo at the back and pogo pins underneath the logo. The pogo pins would mean that accessories, such as a keyboard or a pen, can be attached to the tablet.
Pixel Phone Compatibility
Android will power Google Pixel Tablet. And it will be compatible with all Pixel phones. If you're looking for a tablet that is compatible with your current phone, then the Google Pixel Tablet is the way to go.
If the device will be released on May 2023, it would likely be powered by Android 13. If released at the later date, it might run on Android 14.
Google Tensor
We would expect the Google Pixel tablet to run on Google's Tensor chipset. This is the same chipset that powers the Google Pixel phone. The Tensor chip offers a lot of features and benefits.
Some Google Pixel Tablet benefits include:
– Longer battery life
– Better performance
– Quicker charging times
However, we would expect that Google will not use the first generation of its tensor chipset. They would most likely use the second generation or even the third generation.
This is because they would want the Google Pixel tablet to perform better than the Pixel phone.
Stylus Support
During the I/O, Google vaguely provided features of the tablet. Google has certified a tablet by the USI (Universal Stylus Initiative).
USI is a stylus standard that allows for an active pen to be used on any touchscreen device. Google has only one tablet they are currently working on.
This could mean that the Google Pixel tablet will come with a stylus. However, we are not sure if this is true. We will have to wait for Google's official announcement.
Having a stylus is a great addition to this release. They won't be as competitive as the iPad Pro and the Surface Pro if they don't have a stylus.
Other Specs
For starters, the tablet will definitely have front and rear cameras. The front camera looks like it is located on the longer edge of the device. It is rumored that the rear camera might have a LED flash.
Quad speakers are also a likely addition. This is something that is seen in other tablets and it would make sense for Google to add this feature as well.
Check out this short glimpse of the new Pixel Tablet (video)
How Big Will The Pixel Tablet Be In Comparison To iPad?
Related: Google Pixel 6A size and dimensions guide, Apple iPad Size Chart, Samsung Tab Size Chart
We expect the Pixel tablet to be around 11″ or larger based on previous Pixel tablet releases.
It may or may not be as big as the iPad which is around 12″. The smaller size might be good for people who want a compact tablet. However, it might not be ideal for people who want a bigger screen.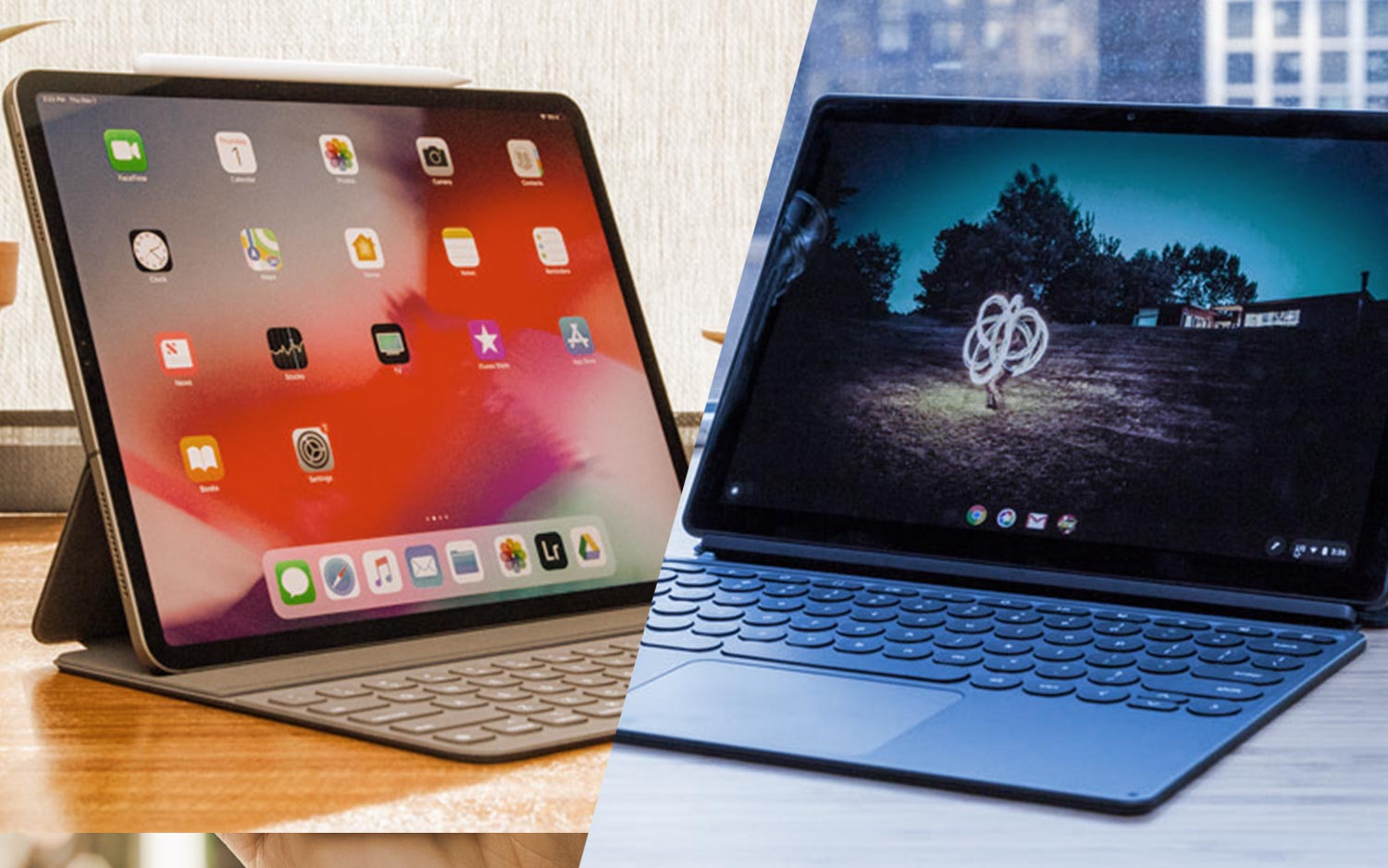 Frequently Asked Questions
How Much Does A Google Pixel Tablet Cost?
The pricing information for the Google Pixel tablet is not yet available.
Google refers to the tablet as "premium" but we all know that Google's definition of "premium" is different from other companies.
In the past, Google has released products that are premium but are still affordable. So, we can expect the Google Pixel tablet to be affordable.
When Is The Exact Release Date Of Pixel Tablet?
During the I/O, Google announced that the Google Pixel tablet will be released in 2023. However, they did not give an exact date.
We expect the Google Pixel tablet to be released in the second half of 2023.
What do We Think About Google Pixel Tablet?
The Google Pixel tablet looks like a great device. It has a lot of features that are seen on other tablets.
However, there are some concerns that we have.
For starters, the design looks outdated. Google should have designed the tablet to look more modern. Bezels are still a thing and they make the device look old.
Another concern is the lack of information. Google has not provided much information about the tablet. We do not know what kind of battery life we can expect from the device.
Lastly, the release date is too far away. By the time the tablet is released, other companies would have already released their next generation of tablets.
Google needs to speed up the release date if they want to stay competitive in the tablet market.
Conclusion
The Google Pixel tablet is a great addition to the Google Pixel line. Google should think of this question "What does an Apple Ipad don't have?" and then add those features to their tablet.
We are looking forward to the release of this tablet and we will update this post as soon as we have more information.
Are you excited about the release of the Google Pixel tablet? Let us know in the comments below!
Picture in this post is from NoteBookCheck.net
Related to Pixel Tablet