Pixel 7 Size Chart and Specifications
This post was last updated on September 5th, 2023 at 09:01 am
Cell phones have become a key aspect of human existence since their introduction, with many individuals finding their smartphones a major part of their daily lives. Google has evolved in lockstep with this innovation, connecting itself with the existence of smartphones and becoming a major player in their daily use (skip straight to the Pixel 7 Size Specifications).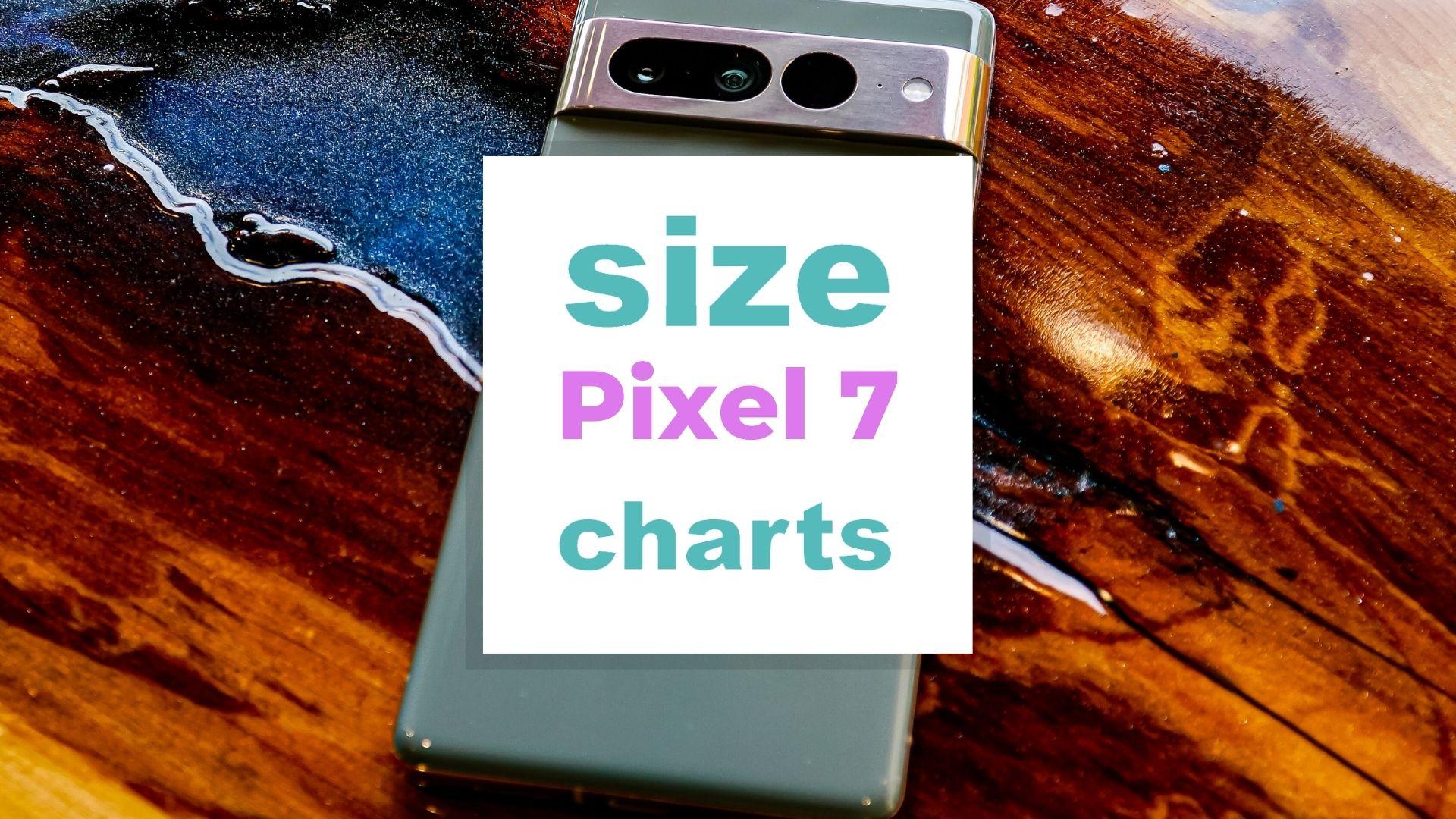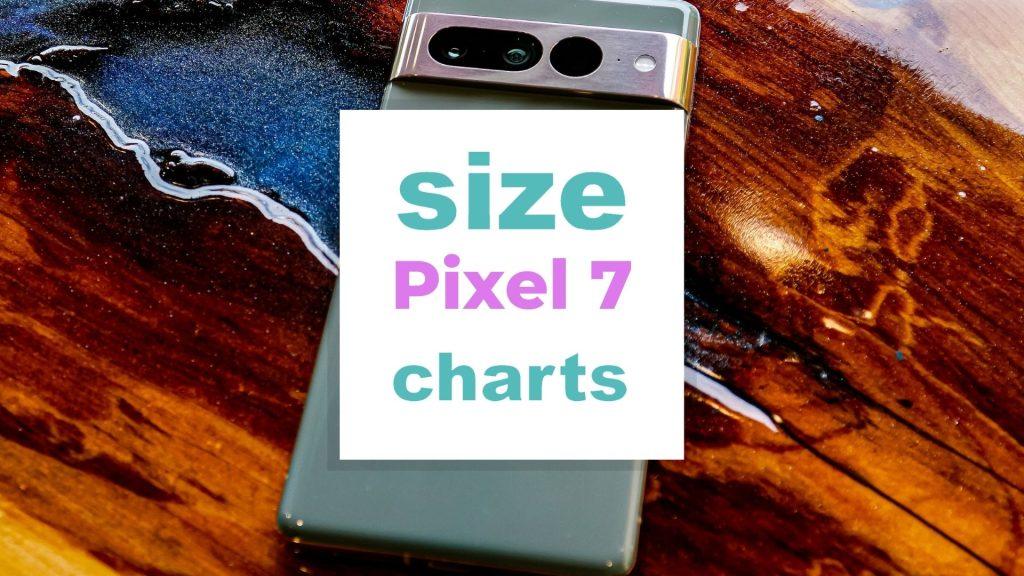 In 2017, Google introduced the Google Pixel to ensure that their customers have the greatest Android experience possible and to encourage the adoption of Android phones, which are generally perceived as having poorer grades than iPhone brands. Before then, the Samsung Galaxy has considered the best Android device in the market compared to the products of other android phone makers.
The Google Pixel 7 is set to be released on December 31, 2022. Many buyers have been wondering what specifications the smartphone would have and other critical details about it since its introduction.
Having the correct information about a phone's characteristics is critical since it allows you to know precisely what you'll be getting before you buy it and reduces the stress of returning a phone after you've already bought it. Cost, radioactive emission, average battery life and battery size (Bigger phones have larger batteries), durability, connectivity, memory, accessories, and size are some of the primary factors that many people examine when choosing a phone.
The size of the Pixel 7 is a crucial specification that many purchasers have been curious about. To date, the display sizes and dimensions of Pixel phones have varied, with varying growth and drop in display sizes and dimensions with each succeeding smartphone release. As a result, predicting the size of the upcoming Google Pixel phone is challenging.
When selecting a phone, the phone's size is quite essential because it can frequently affect the overall quality of the phone. Larger phones typically have longer battery life, higher screen resolution, better speakers, and better user interfaces for typing, gaming, and other tasks.
The size of the Pixel 7 phone, as well as other crucial specifications and answers to some of the most commonly asked questions, are all covered in this article on Pixel 7 size.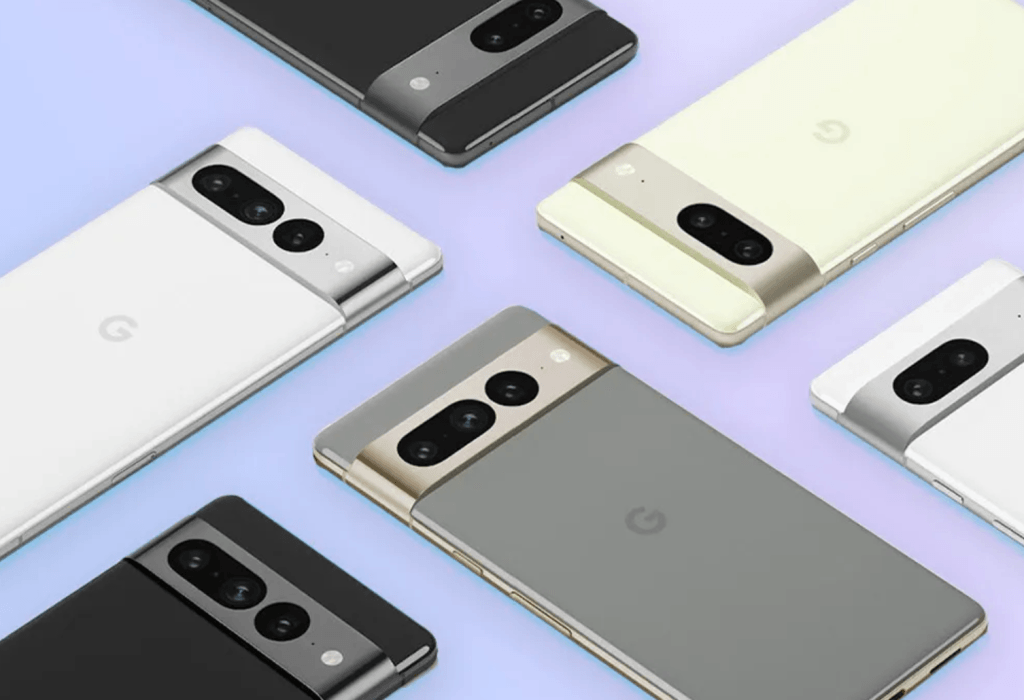 Jump right into the Frequently Asked Questions
Aside from this full Google Pixel 7 Size Chart, you can discover the Samsung Galaxy sizes, the Apple Ipad Sizes, and Apple Iphone screen sizes by their links. Amazon Kindle size is handled here
Pixel 7 Phone Size Table of Content
Pixel 7 Size Specifications
Related: Pixel Watch Size Charts and Specs
| | |
| --- | --- |
| Size Specification | Google Pixel 7 Pro |
| Weight (g, lb) | 178g 0.4lb |
| Device Dimensions (mm, in) | 157 x 68 x 8.3 mm 6.2 x 2.9 x 0.35 in |
| Screen size (in, mm) | 6.4 Inch 162.5 mm |
Pixel 7 Extra Features
Related: Google Pixel 6A size and dimensions guide, Pixel 7 Pro Size and Specs
| | |
| --- | --- |
| Specifications | Google Pixel 7 Pro |
| Color options | Black, white, lemon |
| CPU Speed | Octa-core (2 x 2.80 GHz Cortex-X1 & 2 x 2.25 GHz Cortex-A76 & 4 x 1.80 GHz Cortex-A55) |
| Screen Resolution | 1080 x 2520 Pixels, ratio 21:9, 450 Pixels per inch |
| Operating System | Android 13 |
| Chipset | Google Tensor 2 |
| Materials | Corning Gorilla Glass 6 |
| Other Features | Dust and Water Resistance |
| Battery | 4500mAH, Lithium Polymer, Non-removable |
| Charging | Fast charging USB power delivery (charging port USB Type-C) |
| Selfie Camera | Single 12 MP, 20mm, (ultra wide under-display camera), f/2.2. lens |
| Rare Camera | Triple camera: 50MP, 24mm, (Wide), Dual Pixel PDAF, OIS, f/1.7 48MP, 70mm (telephoto), f/2.8, 105mm, (telephoto), Dual Pixel PDAF, 3x/4.4x optical zoom, OIS, f / 2.3 aperture 12MP, 16mm, (Ultra Wide), Dual Pixel PDAF, f/2.2 |
| Camera features | HDR |
| External Memory | microSDXC (uses shared SIM slot) |
| RAM | 8 GB |
| Storage | 128/256 Gigabyte |
| Speakers | Loud, Stereo speakers |
| Wifi | Yes, Wi-Fi 802.11 a/b/g/n/ac/6, dual-band, Wi-Fi Direct, DLNA, hotspot |
| Bluetooth | Yes 5.2, A2DP, APTX HD, LE |
| Radio | Absent |
| Sensors | Fingerprint (under display, optical), acceleration, gyro, proximity, compass, barometer |
All You Need to Know About the Google Pixel 7
The Google Pixel 7, one of Google's upcoming phones, will come with many features, so if you're considering buying one, make sure you know everything there is to know about it before making a decision. It's worth noting that Google offers three different versions of each device: a basic version, a "pro" version, and a budget version. The Google Pixel 6 was released alongside the Google Pixel 6 Pro and the Google Pixel 6 economy edition, for example. As a result, the information on this page should not be confused with the Google Pixel 7 Pro, which has far more different features than the Google Pixel 7.
Many Pixel lovers have questioned why they should choose the Google Pixel 7 over the Pixel 6, its predecessor. In many respects, the Google Pixel 7 outperforms the Pixel 6, one of the biggest differences is the operating system it will run on. Unlike the Pixel 6, which was released with Android 12, the Pixel 7 will come with Android 13.
One of the most frequently requested features by smartphone purchasers is size. Even though the Pixel 7 will be the same size as the Pixel 6, it will be much lighter. Because the Pixel 6 weighs around 210g and the Pixel 7 weighs around 178g, individuals looking for lighter smartphones may consider the Pixel 7.
The two smartphones have similar screen sizes, but the Pixel 7 outperforms the Pixel 6 in screen resolution, having a 1080 x 2520 pixel display. In addition, the Pixel 7's camera quality will be superior to that of the Pixel 6. The Pixel 6 includes a 50MP rear camera setup and a 12MP under-display selfie camera. The Pixel 7, on the other hand, boasts a triple camera with 50 megapixels, 48 megapixels, and 12 megapixels with digital zoom. These qualities may be important to buyers who want to take high-quality images.
While the Pixel 7 Pro will feature a whopping 12GB RAM, the Pixel 7 will only have around 8GB RAM, which is the same as the Pixel 6. However, the smartphone will support external storage, a capability missing from the Pixel 7 Pro. Finally, Google Pixel phones are known for their sleek style, which the Pixel 7 will display with its new horizontal camera configuration on the back which is different from its signature camera bar seen on earlier models.
Learn more about Google Pixel 7 (video)
Frequently Asked Questions
Will Pixel 7 & be smaller than 6?
Yes, the Pixel 7 will be slightly smaller and lighter than the Pixel 6. While the 7 has a 6.3-inch display size and measures 157mm long, 68mm broad, and 8.3mm thick, the 6 measures 158mm long, 74.8mm wide, and 8.9mm thick. This site is similar to those of the Samsung Galaxy flagship phones.
Conclusion
Hopefully, you learned something new from this Google Pixel 7 article. The significance of a smartphone cannot be overstated. Smartphones have been one of the most successful technical fruits since their inception. The Google Pixel 7, one of the Pixel lineup's phones, will be released on December 31, 2022.
When selecting a phone, consider its size because it significantly impacts its overall quality. Longer battery life, higher screen resolution, stronger speakers, and better user interfaces for typing, gaming, and other jobs are all advantages of larger phones.
The Pixel 7's dimensions were mentioned in the previous article. Pixel 7 will be slightly smaller and lighter than Pixel 6, with a screen size of approximately 6.4 inches and dimensions of 157mm long, 68mm wide, and 8.3mm thick.
We'd love to hear from you, so please leave a comment below and we'll respond as soon as we can.
Picture in this post is from History-Computer.com
Related to Google Pixel 7 Size Charts