Windows 10 Download Size
This post was last updated on June 17th, 2023 at 05:09 pm
Why is Windows 10 download size important?
The Windows 10 download size have been about 4.8GB. If your device has limited space, installing or upgrading Windows can be challenging. You'll still need to ensure you have more drive space for your personal files and programs. In this post, we'll discuss the approximate download size of different Windows versions and how you can choose the right OS for your PC.
Microsoft Windows, popularly known as Windows, is an operating system designed by Microsoft Corporation for running PCs and other devices. According to Microsoft, Windows 10 and 11 systems have at least 1.4 billion active users every month.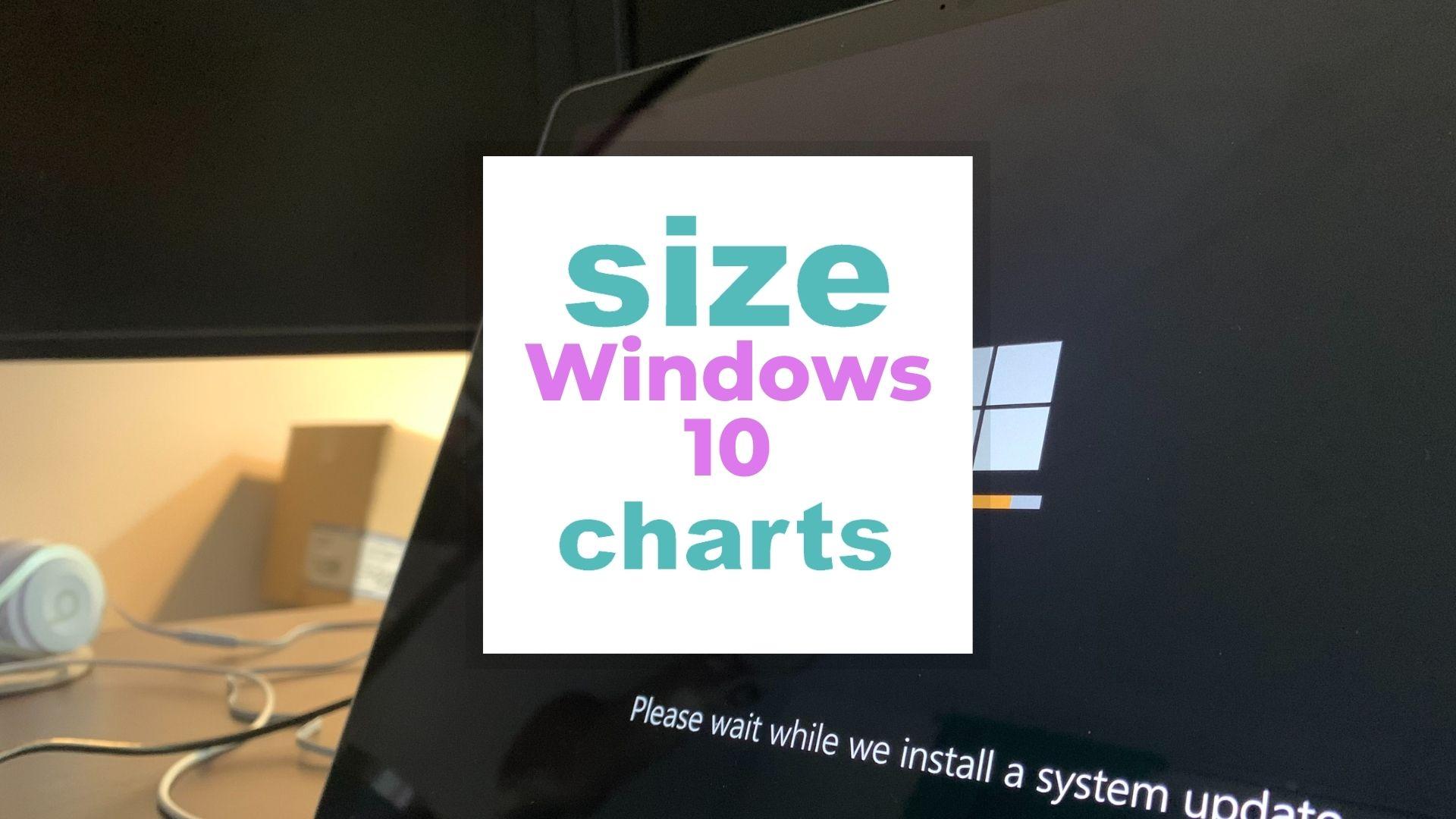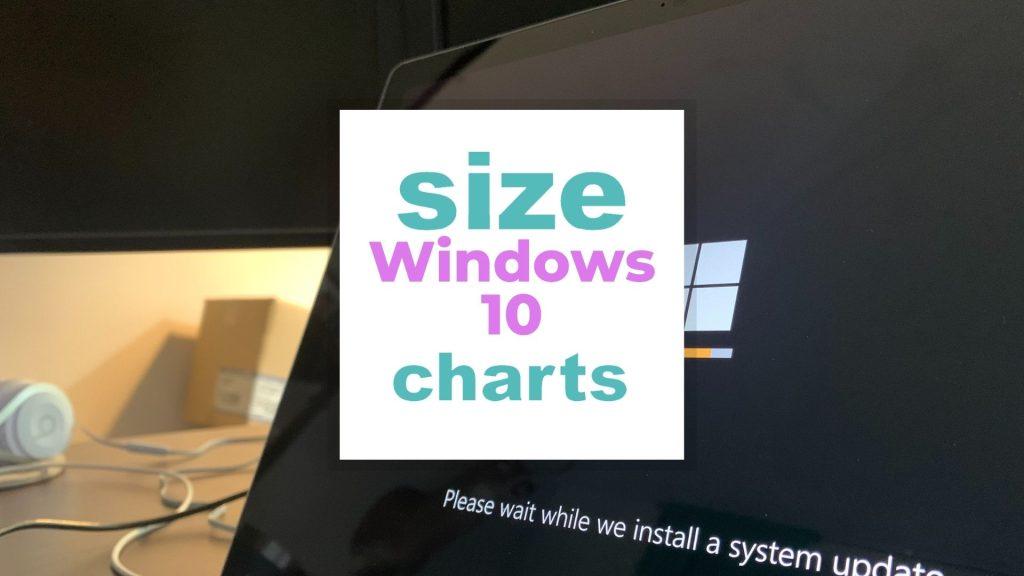 If you were using the older versions like Windows 7 or 8, you know that Microsoft ceased providing technical support and updates for these operating systems. Using these versions could leave you open to bugs, malware, and other security issues. That's why many people are looking for a way to install newer versions like Windows 10 and 11.
You'll get a lot from the latest systems, including better malware prevention, enhanced security tools, automatic updates, and additional features like disk space management. You can enjoy the improved functionality of the new operating system by upgrading to or installing Windows 10. 
Checking for a good screen size for optimal windows usage can be interesting!
Table of Content of Windows 10 Download Size Guide
Windows 10 Download Size Guide
Here's an overview of the different ISO sizes for various Windows 10 versions.
| | |
| --- | --- |
| Windows 10 release | ISO file size |
| Windows 10 version 1511 (10586) | 3.75GB |
| Windows 10 version 1607 (14393) | 4.20GB |
| Windows 10 version 1703 (15063) | 4.15GB |
| Windows 10 version 1709 (16299) | 4.45GB |
| Windows 10 version 1803 (17134) | 5.21GB |
| Windows 10 version 1809 (17763) | 5.32GB |
| Windows 10 version 1903 (18362) | 5.13GB |
| Windows 10 version1909 (18363) | 5.42GB |
| Windows 10 version 2004 (19041) | 5.24GB |
| Windows 10 version 20H2 (19042) | 6.08GB |
Comparison of Windows Enterprise and Business editions Download size
| | |
| --- | --- |
| Windows 10 release | WIM size |
| Windows 10 Enterprise 1511 | 3.75GB |
| Windows 10 Enterprise 1607 | 4.20GB |
| Windows 10 Enterprise 1703 | 4.15GB |
| Windows 10 1709 multi-edition | 3.71GB |
| Windows 10 1803 business editions (VL) | 4.17GB |
| Windows 10 1809 business editions (VL) | 4.23GB |
| Windows 10 1903 business editions (VL) | 4.05GB |
| Windows 10 1909 business editions (VL) | 4.28GB |
| Windows 10 2004 business editions (VL) | 4.10GB |
| Windows 10 20H2 business editions (VL) | 4.67GB |
How to Choose the Right Windows Download Size?
Before you download the Windows version necessary for your device, there are some considerations you'll need to make. We'll discuss those factors in this section.
How big is the installation size for Windows?
The exact size of your Windows install will depend on the Windows architecture of your PC. Windows 10 comes in x32 or x64 versions, and you'll need one of these processors for it to work. You can find this information in the Control Panel or PC Info of your computer. Additionally, you'll need at least 1GB of RAM for 32-bit and 2GB RAM for 64-bit systems. That said, you don't have to settle for the minimum RAM requirements because you'll get faster loading speeds with higher RAM. The 64bit version of Windows 10 supports up to 2TB of RAM.
In May 2019, Microsoft released an update requiring a disk space minimum of 32GB to install Windows 10 for both x64 and x32 versions. This is meant to ensure you have enough space to install apps and store files without issues. As long as your device meets the expected standards, you shouldn't have any issues installing Windows 10.
How to install Windows 10
If you want to install Windows 10 without using previous Windows versions, you'll need to execute a clean install. This will completely refresh your PC because it won't restore your previous files, settings, or programs. As such, it's not the best option if you are hoping to transfer your files and configurations into the new operating system.
One advantage of a clean install is that it'll take up less space in your hard drive because there won't be as much bloatware as you'd see when upgrading Windows. You'll need a license to install Windows 10 before downloading it.
Once you have a license, go to the Windows download website and get the download tool. Run the file and click "create installation media for another PC." Ensure you choose the right architecture, language, and edition you want for your PC. If you choose the recommended settings, the tool will automatically install the right version.
How to upgrade to Windows 10
Upgrading your operating system to a new version was a hectic task in the past. However, things are much easier with Windows 10. You can now transfer your license for Windows 7, 8, or 8.1 to another computer and then upgrade the system to Windows 10. There are two ways to approach this.
1. Upgrading using the Windows 10 reservation tool.
Before we proceed, if you have important files that you wouldn't want to lose, you should back them up on another computer. While this method of upgrading shouldn't affect your existing data, having it stored elsewhere will serve as a contingency in case you lose any files.
After installing Windows 7, it's necessary to ensure you have the latest updates on the operating system. You can do this via the control panel. Then, once the updates are done, you should go to your System Tray and click the small Windows icon. You'll get several screens prompts that you should follow. If your computer is compatible, your Windows 10 upgrade will be reserved and queued.
Patience is key when upgrading your Windows OS because it might take a while. Once your reserved copy is ready, a dialogue box will appear asking to download the installer. Start the download and get ready for a long wait. The size of the installer could vary, but it should be at least 2.5GB.
When the download completes, you'll notice another prompt for installing the package. The installation phase will take just as much time as it did to download, so you might want to schedule the installation for a later time if you don't want to wait. The on-screen prompts will guide you through the process.
2. Upgrading with the Windows Media Creation Tool.
As we mentioned earlier, always start by creating a backup of your files on another computer just in case something goes wrong. Nevertheless, chances are everything will go smoothly if you follow the instructions in the letter. You'll also need to ensure you have the latest updates for the Windows version you have.
Next, download the media creation tool while ensuring it's compatible with your 32bit or 64-bit version PC. The tool is usually meant for creating a Windows installation USB or DVD drive, but you can also use it to upgrade your operating system.
After downloading the tool, run it, and a dialogue box will appear with prompts you should follow. This could take several hours to finish, so you should ensure you have cleared your schedule to work on it. You should have your Windows 10 operating system up and running once the process is complete.
Something to note is that when you upgrade to Windows 10, there'll still be a version of your previous operating system on your PC. As such, you can choose to restore your device to Windows 7 or 8 if you want. Alternatively, if the new system meets your expectations, you can delete the older versions and free up disk space.
Windows 10 download size and folders explained
Conclusion
Older Windows operating systems no longer have support from Microsoft. As such, those using the outdated versions could be susceptible to attacks from it's safer to install the newer ones. This will help ensure you aren't vulnerable to attacks from hackers even while browsing the internet. Plus, the additional features coming with Windows 10 and 11 can enrich your experience since they are much faster and more convenient. 
Understanding the Windows download size can help you determine whether the OS will fit and work well on your PC. You'll need at least 32GB of disk space to install Windows 10 for both 32-bit and 64-bit architectures. With an existing license for Windows 7, 8, or 8.1, you can upgrade to Windows 10 without hassle. The only downside is that the process is time-consuming so you'll want to set time apart to deal with the installation.
If you enjoyed reading this Windows size guide, please share your thoughts with the readers in the comment section below! 
Picture in this post by Clint Patterson on Unsplash
Related Digital Size Charts