Wedding Dress Plus Size Guide And Fitting Tips
This post was last updated on September 3rd, 2023 at 04:16 pm
You've finally decided to get married in a plus-sized wedding dress, but now you're wondering how to find the right one. If you're a plus-sized bride, the first step is to choose your sizing accurately. You must always make a point of using a wedding dress plus size chart to purchase the correct size wedding dress for your body shape.
If you are a bit larger than average, you should order a dress that is the same size as your bust. For example, a strapless dress will make you look wider, and you don't want that! Instead, consider a strapless dress with thicker straps or cap sleeves.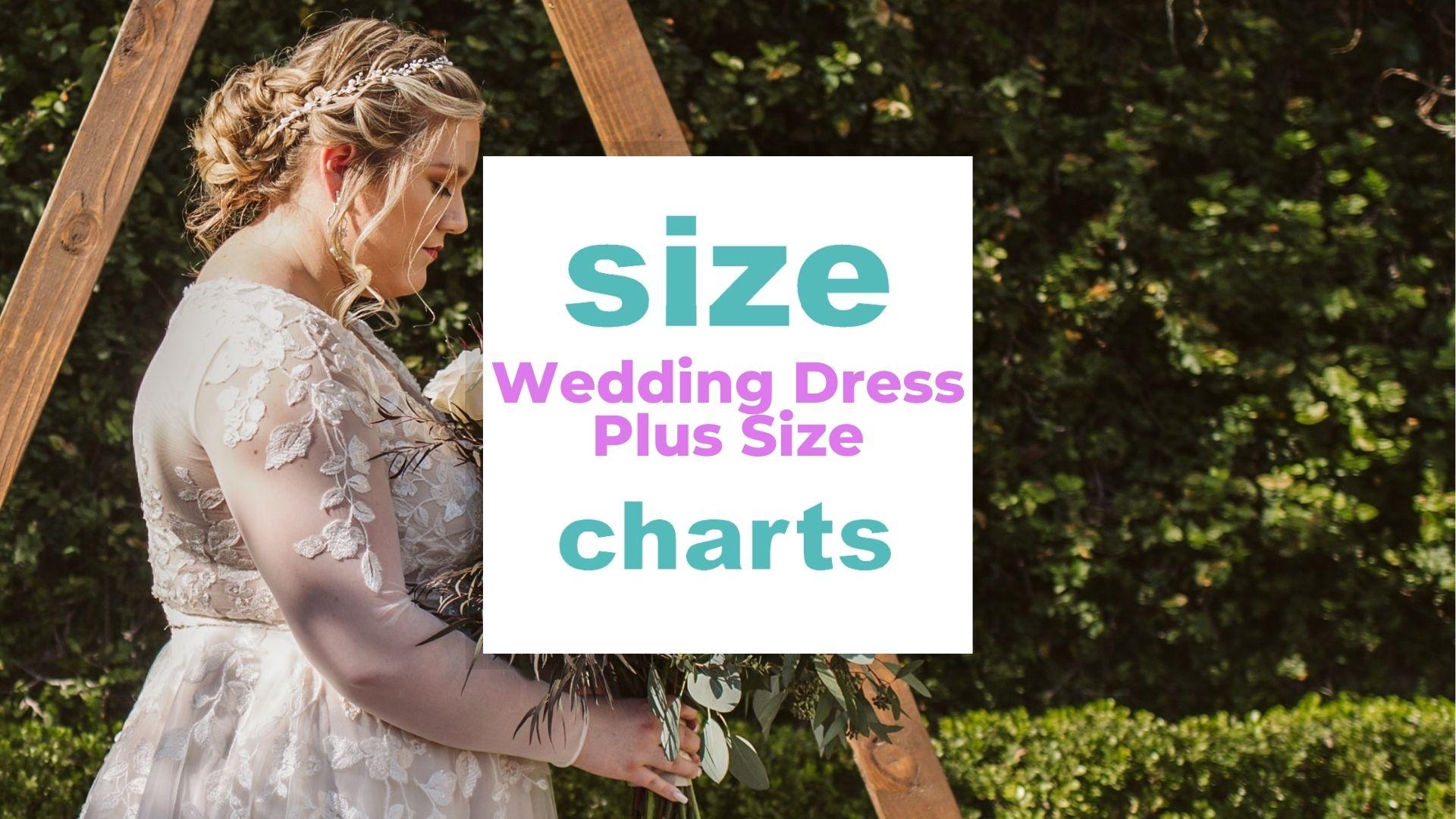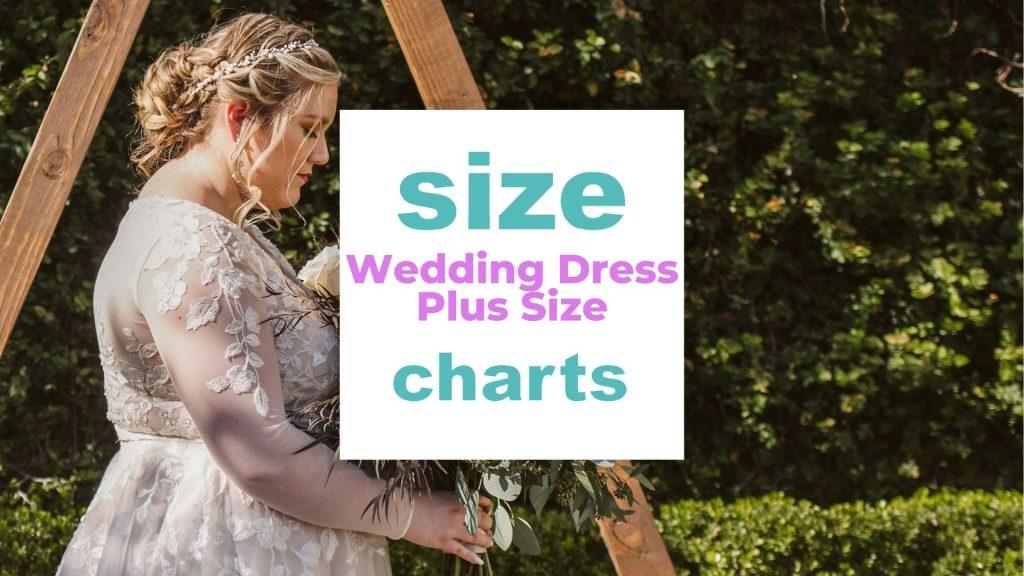 Related: Mother of the bride plus size dress size charts, Plus size Intimates Size Chart for your lingerie
Summary
Why it is important know the right size before you buy wedding dress
Related: Plus Size Charts And Styling Guide
Before buying a plus-size wedding dress, it is important to know your waist measurements. This is not your belly button or hipbones, but the lowest point of your torso. You should be able to squeeze your finger between the measuring tape and your waist. To ensure you're measuring the correct part of your torso, stand with your shoulders squared off and your arms relaxed.
Before buying a wedding dress online, visit a bridal store for a free fitting and try on a few different styles. Then, take the measurements yourself and refer to the size chart. You can also get your measurements taken by a professional and compare them with the size chart.
Wedding dress plus size chart
Related: White dress plus size guide
A wedding dress size chart is essential to finding the perfect fit. Since each designer has different measurements, sizing charts are not always accurate. Most bridal gowns must be purchased six months before the wedding. If you plan to lose weight, contact a seamstress and have the dress tailored. Order a size larger than your current size to get the perfect fit. However, remember that you may need to alter the dress if you become heavier.
Here is an example plus size wedding dresses chart. Please note that charts may never be 100% accurate, so be sure to get your measurements right as we will see further below. 
Standard plus size wedding dress chart
   
US Size
2/XXS
4/XS
6/S
8/M
10/L
12/XL
14
16
UK Size
6
8
10
12
14
16
18
20
EU Size
32
34
36
38
40
42
44
46
 
IN/CM
IN/CM
IN/CM
IN/CM
IN/CM
IN/CM
IN/CM
IN/CM
Bust
32.5/83
33.5/85
34.5/88
35.5/90
36.5/93
38/97
39.5/100
41/104
Waist
25.5/65
26.5/67
27.5/70
28.5/72
29.5/75
31/79
32.5/83
34/86
Hips
35.8/91
36.8/93
37.8/96
38.8/98
39.8/101
41.3/105
42.8/109
44.8/112
Hollow to Floor
58/147
58/147
59/150
59/150
60/152
60/152
61/155
61/155
How to choose the right plus size wedding dress
Related: How to Measure Your Body for Clothing Sizes
Choosing the right wedding dress is crucial for every woman. You must be able to make your body fit the dress, but not to look like a size zero'. The best way to do this is to try on as many dresses as possible and order them according to your measurements. It will also help if you tell the staff at the salons what your wedding plans are. They can help you choose the right style for your body type.
Luckily these days, there are now many plus-size dresses available, meaning that finding the right one for you will be easy. Whether five or six feet tall, you can find a plus-size dress that looks beautiful and flatters your figure.
The best plus size wedding dress for you
One of the most popular plus size wedding dresses is the sweetheart dress. A sweetheart wedding dress can have a lace illusion neckline, spaghetti straps, or even a scoop back. 
The lace wedding dress style is still strong, so don't forget! This style is ideal for women who want to feel beautiful on their special day. The most flattering option for plus size brides is the plunging V-neckline. It gives a long, lean look, and can make you look taller.
How to find your plus size wedding dress
The waist is the most important part of the torso and is not the same as the belly button or hipbones. To measure the waist, stand straight and bend to the side. Position the tape in front of your natural waist, and then wrap it around your natural waist. This measurement is relatively accurate, but the fit can vary depending on the dress's style, cut, and fabric. Knowing your body dimensions is the first step toward a perfect fit.
Use a flexible measuring tape, and make sure you are standing upright. Get someone to help you. This way, you can ensure the most accurate measurements. 
To measure your waist and bust, wrap a tape measure around yourself and mark where it meets your natural curve. Your bust is your widest point; your waist is the natural crease of your hips. To measure your hips, stand with your legs straight and bent to one side. Your bottom is the hollow of your foot. Your torso is the length from your neck to your feet.
More About Plus Size Wedding Dress Styles explained (video)
Conclusion
Before you visit a wedding dress boutique, you'll need to try on as many dresses as possible to find the perfect one for you. You must feel comfortable in the gown, and a well-fitting dress is vital to make you look and feel beautiful. When choosing a wedding dress, the size is not the only thing that counts – consider how your body is going to look. If you're a plus-size bride, the right size can distinguish between a stunning dress and a disaster.
The secret is to measure yourself then use a size chart to ensure you get the right size. 
Picture in this post by Karen Willis Holmes on Unsplash
Related to Women Plus Size Chart