Plus Size Halloween Costume Size Guide for Man and Women
This post was last updated on March 22nd, 2023 at 09:00 pm
Halloween is among the most anticipated holidays. It is an all-inclusive holiday in which fun costumes for women and men likewise become rampant. It might be frustrating if one can't find the right sized plus size Halloween Costume size. The perfect excuse to have an awesome time next Halloween is simply the sheer volume of creative costumes for the plus-size lady.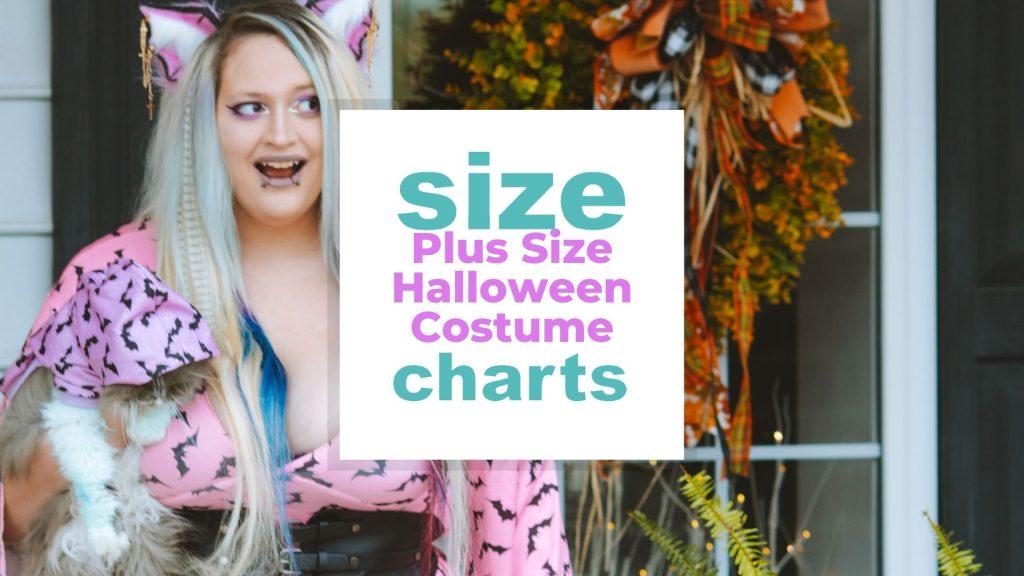 Jump right to the Frequently Asked Questions
Related: Plus size Intimates Size Chart for your lingerie, Bra plus size chart, Sexy Lingerie Plus Size Chart for Women, Prom Dresses Plus Size Chart for an important night-out!
Table of content of Plus Size Halloween Costume Size
What are Plus-size Halloween Costumes?
Related: Homecoming Dress Plus Size Guide for a girl's on a night out!, Plus Size Corsets Sizing Guide
Plus-size Halloween costumes are costumes that have been specifically made for those who wear clothing that is larger than the average person. These costumes go as high as the clothing size marked with 4X.
Anything above 4X is usually tailored after actual market clothing. 
Reated: Santa Suit Size: Get your perfect fitting Santa Claus costume for Christmas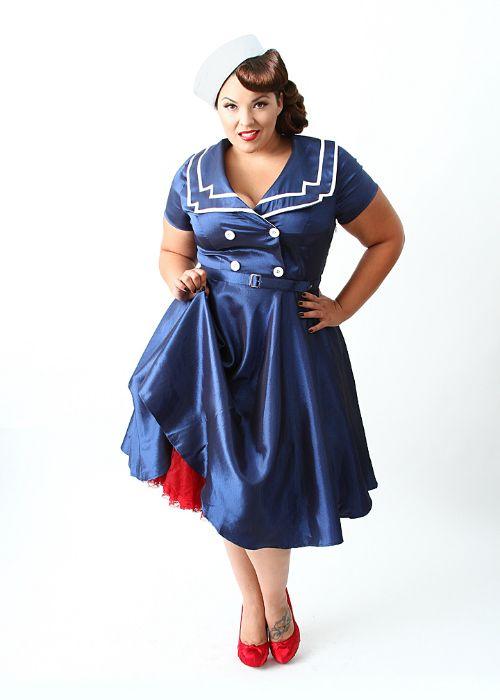 Why Is The Right Size Halloween Costume Important?
Related: Costume Plus Size Fitting Guide, and Tips for men and women
Once you've found the perfect costume, you have to ensure you've got the perfect fit. If the costume is too tight it will stress out your skin and sometimes blood vessels as you carry it about.
Lesions and rashes caused by friction or tight squeezes by costumes are very popular costumes that are a bit small.
On the other hand, a larger flapper costume will stress out your muscles. You will spend more energy maintaining composure as you drag along this larger piece of costume. The larger size is a must.
Size Chart For Plus-size Costumes
Related: Plus Size Charts, And Styling Guide
The size chart below applies to both genders, although the word "bust" easily becomes "chest" for a man.
| | | | | | | |
| --- | --- | --- | --- | --- | --- | --- |
| Size | Bust (In) | Waist (In) | Hips (In) | Bust (Cm) | Waist (Cm) | Hip (Cm) |
| L | 36-38 | 27-29 | 38-40 | 91-97 | 69-74 | 97-102 |
| XL | 38-44 | 29-31 | 40-42 | 97-112 | 74-79 | 102-107 |
| 1X/2X | 40-44 | 31-35 | 42-46 | 101-112 | 79-89 | 107-117 |
| 3X/4X | 46-50 | 35-39 | 46-50 | 115-130 | 89-100 | 115-130 |
Reated: Santa Suit Size: Get your perfect fitting Santa Claus costume for Christmas
How To Measure For A Plus Size Halloween Costume
Related: How to Measure Your Body for Clothing Sizes
For all of these body measurements, you're going to need a flexible measuring tape. If you don't have one, you can just as easily use a string to measure – then, measure the length of the string by holding it taut against a ruler or yardstick.
Chest: In order to get the most accurate chest measurement, ensure that the tape measure encircles the broadest expansion of the chest and back. You should be measured around the fullest part of the bust.
Waist: To easily find the true waistline of an adult, measure the point at which the torso naturally bends side-to-side. On average, this will be near or just above the belly button on most individuals.
Hips: Take the measurement around the hip bones, approximately where the thumbs lie when hands are placed on the hips.
Torso 1: Feel the nape of the neck for a slight protrusion of the spine – this bump is more noticeable when the head is tilted forwards. From this point, draw the tape measure down to the natural waistline to take the measurement.
Torso 2: Take the second torso measurement from the same place on the neck to the hipline.
Torso 3: Take the final torso measurement from the same place on the neck to the top of the inseam.
Inseam: Draw the tape measure from the point at which the pants legs meet, along the inside of the leg, and to the top of the ankle bone.
The three torso measurements can help in picking the height of some length-specific costumes.
How To Choose The Right Halloween Costume Size
Related: Costume Plus Size Fitting Guide, and Tips for men and women
When it comes to plus-size costumes there are only two technical aspects of choosing the perfect outfits. The first is your body type (body shape) and the second is your actual costume itself.
Among the greatest 21 plus-size Halloween costumes are scary costumes such as the black-and-white skeleton dress, the basic witch, and the worst witch. The witchcraft-themed costumes are sometimes a single piece of attire with a single solid color, such as a black dress, a green dress, or a blue sleeveless dress.
If we were to expand the group to the greatest 50 plus-size Halloween costumes then the genre of sexy costumes becomes involved. Amazing plus-size Halloween costume ideas that are adult costume ready are sometimes fictional characters. 80s costumes were mostly the favorite characters of the individual. 90s TV character and movie characters from popular movies like Snow White remain popular till today and sometimes might give one the feeling of moving into a time machine.
Awesome couples costume ideas and awesome group costume ideas include modern characters such as the Caribbean pirate costume, superhero costumes, and even religious costumes.
Halloween Costumes Plus-Size Try-On Haul (video)
Frequently Asked Questions
What are the best plus-size Halloween costumes?
A costume can literally be anything; therefore, there is no good or bad or best or worst. Popular costumes in modern times are those that have to do with common themes. This year, the best costume usually stands under one of these themes: Witch, Rabbit, Dinosaur, Spider-Man, Cruella de Vil, Fairy, Harley Quinn, and Cowboy.
What is the size of women's plus size Halloween costumes size 3x?
Halloween costume of size 3X is made for measurements of BUST 53 inches (135 cm) WAIST 46 inches (116 cm) and HIPS 54 inches (137 cm).
Conclusion
When shopping for plus-size Halloween costumes, some rule of thumb to keep in mind is that you should always order a size up if you happen to fall in between sizes, for the most comfortable fit. Wear form-fitting clothing while being measured, to get the truest measurements. Many experts will even suggest being scantily dressed during measurements.
Avoid measuring your own body if possible – having another person help you will yield the most accurate numbers. Using the standard sizing charts with all kinds of costumes, always ensure you measure both the wearer and the costume. Once you know the wearer's measurements in inches, the corresponding costume size will fit. If you doubt the costume, don't hesitate to try it on. This is why buying costumes online is a delicate matter.
Will you prefer your shopping in a day shop are you ready to shop online? Let others know what you think about the proper plus-size costume by leaving a comment and sharing the article.
Related Articles Plus Size Halloween Costume Size