Trust Headset Size Guide and Specs For the Best Headphone
This post was last updated on March 27th, 2023 at 08:09 pm
Trust is a company and a value-for-money-brand for digital lifestyle accessories which offers a wide range of products within the sub-brands Trust PC & Laptop, Trust Mobile, Trust Gaming, and Trust Smart Home. Today, let us look at the PC and console gaming headset lineup from Trust Gaming (skip straight to the Size Chart For Trust Headphones).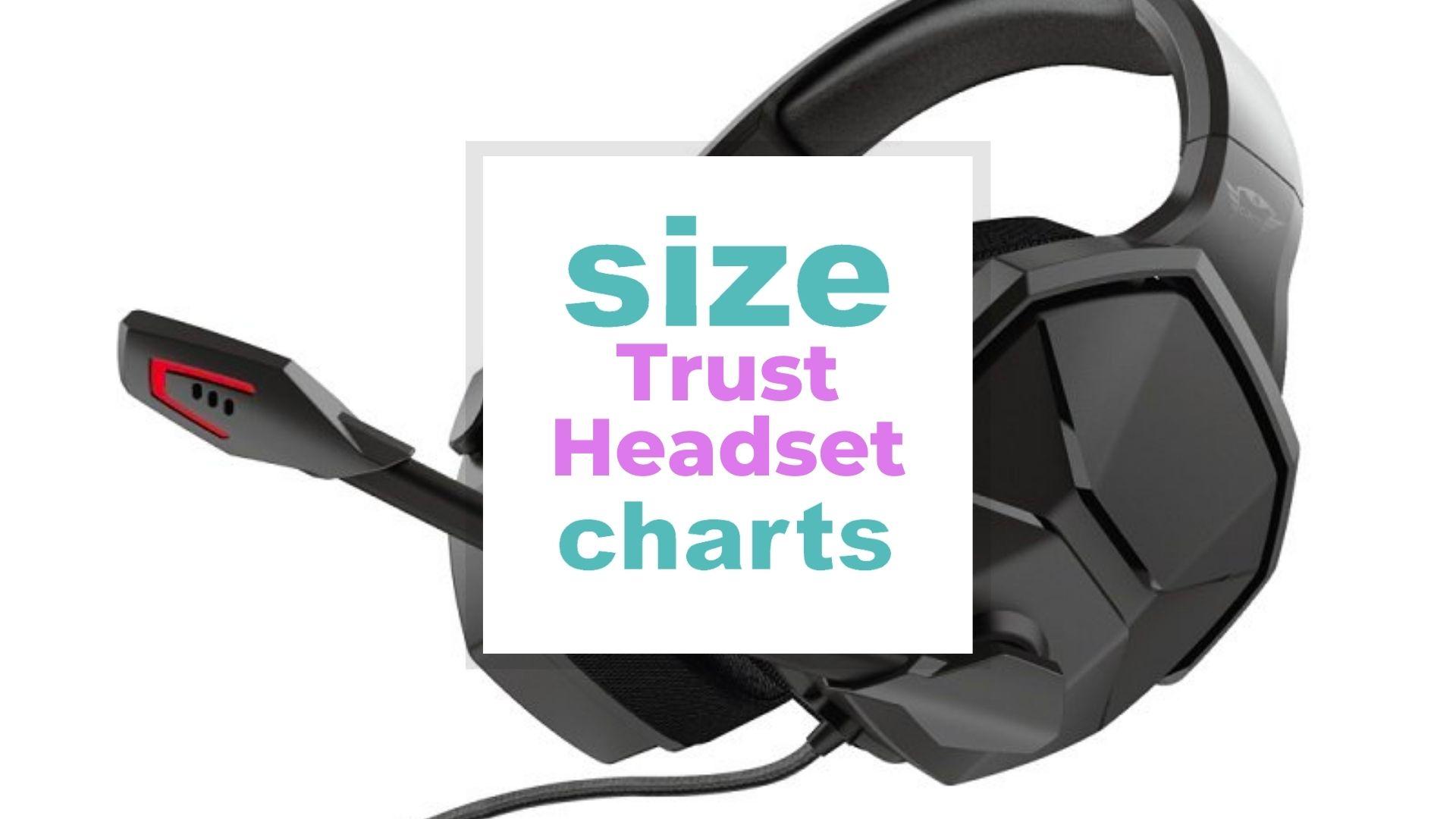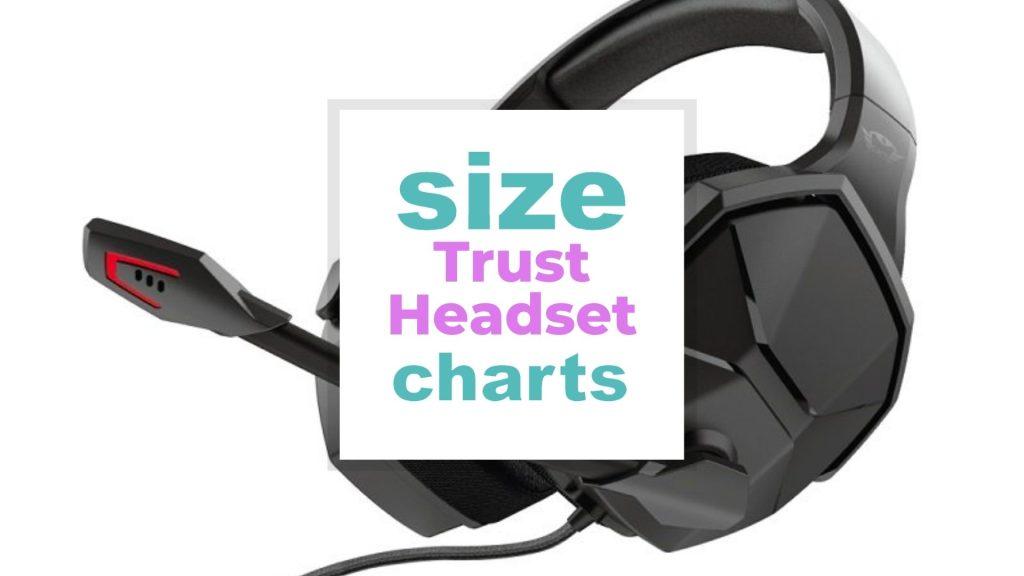 Jump right into the Frequently Asked Questions
Related: Google Pixel 6A size and dimensions guide, Apple Watch size and dimension: all Apple Watch series explained, Apple View VR Size and dimensions of Apple's first VR Headset, Samsung Headset Size Guide and Specs, Fat Shark Headset Size Guide by Model, HTC Headset Size Guide and Specs of Vive VR goggles
Summary of Trust Headset Size
Size Chart For Trust Headphones
Related: HTC Headset Size Guide and Specs
The size of computer equipment is always displayed as height×width×depth. A comfortable headset must be tall (high) enough for the head to sit well within the headset's diameter without disturbing the headset connection or microphone connection. It should be noted that the GXT 408 is an ear gaming headset.
It is an ear headset with a fold-away microphone jack connection and an extended THX spatial audio jack. The sizes of common models are shown below.
| | | | | |
| --- | --- | --- | --- | --- |
| Model | Weight (Ibs) | Weight (Grams) | Size (In) | Size (Cm) |
| GXT 307 | 0.65 | 295 | 8.3×9.1×3.9 | 21×23×10 |
| GXT 310 | 0.69 | 313 | 7.9×6.3×3.9 | 20×16×10 |
| GXT 322C | 0.72 | 325 | 8.3×8.7×4.3 | 21×22×11 |
| GXT 323 | 0.66 | 299 | 8.3×7.5×4.3 | 21×19×11 |
| GXT 350 | 0.63 | 285 | 7.9×6.3×3.9 | 20×16×10 |
| GXT 391 | 0.43 | 197 | 6.3×7.5×3.1 | 16×19×8 |
| GXT 404 | 0.50 | 225 | 8.7×6.7×3.5 | 22×17×9 |
| GXT 408 | 0.04 | 19 | ————— | ———————- |
| GXT 411 | 0.61 | 275 | 7.9×7.5×3.9 | 20×19×10 |
| GXT 412 | 0.53 | 239 | 7.5×7.9×2.0 | 19×20×5 |
| GXT 414 | 0.60 | 273 | 5.7×7.5×3.5 | 15×19×9 |
| GXT 430 | 0.83 | 375 | 9.1×8.3×4.3 | 23×21×11 |
| GXT 433 | 0.71 | 321 | 7.9×7.5×3.9 | 20×19×10 |
| GXT 4371 | 0.62 | 280 | 7.5×7.9×3.5 | 19×20×9 |
| GXT 448 | 0.77 | 350 | 7.9×9.1×3.9 | 20×23×10 |
| GXT 450 | 0.72 | 326 | 7.9×6.7×3.5 | 20×17×9 |
| GXT 460 | 0.82 | 374 | 8.3×7.9×3.9 | 21×20×10 |
| GXT 488 | 0.66 | 300 | 7.9×7.5×3.5 | 20×19×9 |
Trust Your Trust Headsets
You can get the bare essentials of a budget gaming headset for less than the price of a game. Trust's most basic gaming headset is equipped with a decent flexible microphone, on-ear volume control, a microphone mute button, sometimes a pause button, a 1 to 3-meter braided adapter cable detachable, and works across PC and any gaming console. The higher end of the budget spectrum may need specific audio drivers to avoid all forms of audio issues.
However, it's important to be clear that the cutbacks compared to pricier headsets are abundantly clear. One area where a Trust gaming headset shines is with its microphone. Users sound loud and clear over voice chat, which was honestly a bit of a surprise. The headset also has a dedicated microphone mute switch on the side of the left earcup if you want to make sure you're not broadcasting to the world. The headset is equipped with a flexible boom mic and braided cable, neither of which are detachable, though the boom mic can be moved around freely. There's usually a volume wheel on the earcup. 
Trust GXT 310 Headset Review (video)
Budget gaming Trust Headsets
Budget gaming headsets have got to meet expectations of a gaming headset, like accurate digital audio, excellent microphone – noise canceling, and most importantly, comfortable to wear. The Trust budget gaming headsets are quite comfortable to wear too. Thanks to their fully plastic build – which does, unfortunately, mean the adjustable stem that runs through the headband – it's nice and light on the head, and there is a little, but sufficient enough padding around the crown headband for it not to become too bothersome through long gaming sessions. 
This headset comes in three different parts, depending on what platform you will use them on. The first is the headset itself, and it has a short cable aux cable that comes from the left earcup and is really designed to plug straight into the bottom of your PS4 or Xbox One controller or mobile devices like the Nintendo Switch and smartphone.
The second is a cable extension with a single aux jack, and the third is for PCs, as it has both audio port and microphone jack connector type. Most of these headsets always make themselves the default device for sound and are very much plug-and-play. 
Premium Trust Headsets Size
Now, let's move to the premium stuff. The premium headsets are usually multiplatform gaming headsets with a sturdy design, metal parts, and a high-quality finish. Large, soft, and comfortable over-ear pad. Powerful sound comes out of 50 to 60-mm active speaker units.
Flexible, detachable microphone and adjustable headband let you adjust the Trust headset size for the best fit. Simply plug the headset into the game controller to use it on your console. 1m braided cable(for console), 1m extension cable(for pc), and an additional 1m braided cable with in-line mic (for mobile).
Learn more about Oculus headset in this article
Which Trust Headsets Size Should I Buy?
Related: Fat Shark Headset Size Guide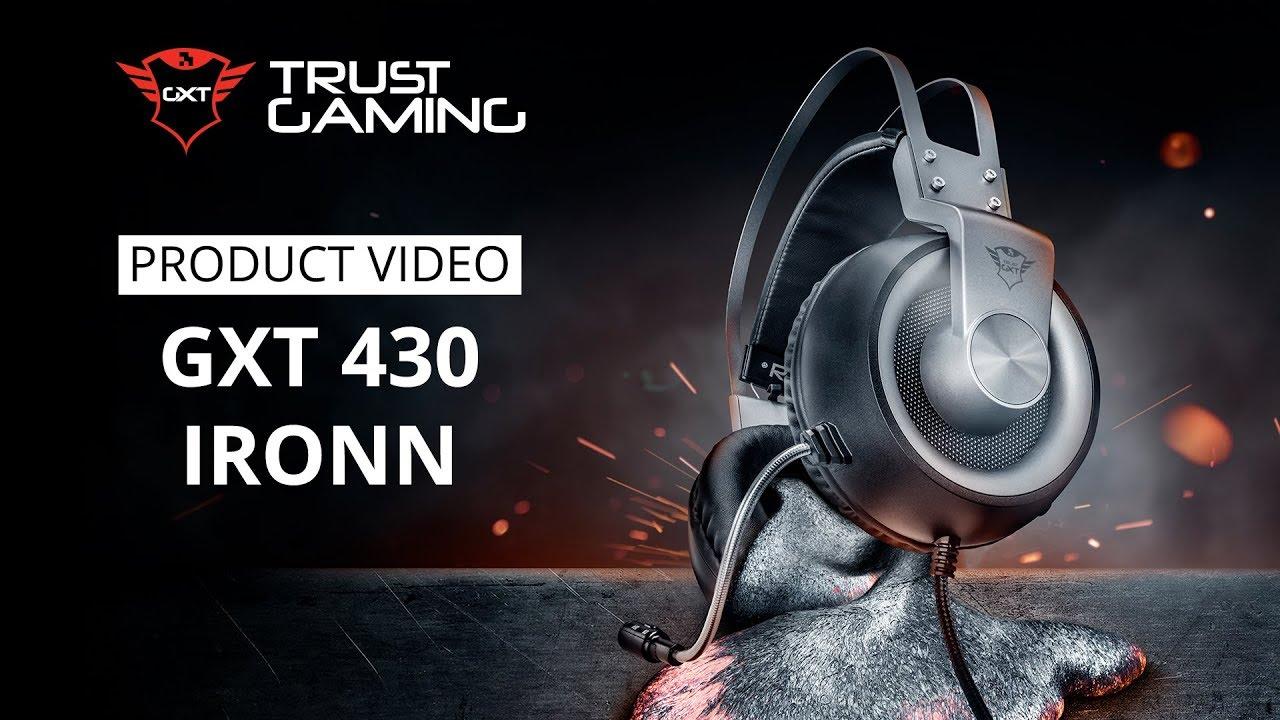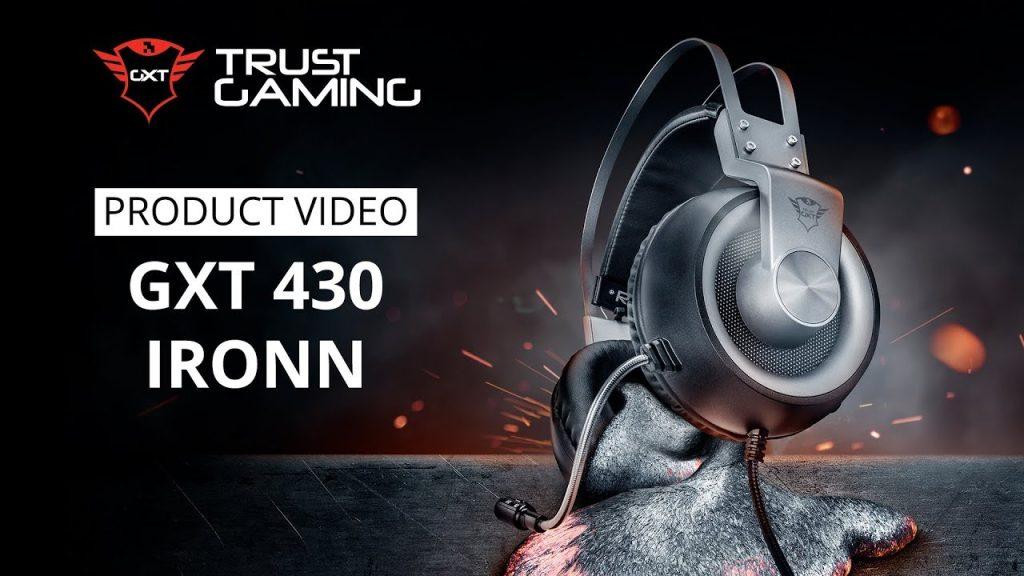 The average gaming headset from Trust has an adjustable microphone, automatically becomes the default audio device, and has options for multiple audio connections (except using a USB port).
Try the cheaper headsets like GXT 323 Carus if on a tight budget. These models are not excellent and are better suited to listening to offline game audio in which live microphone access is not a must. Some cheap headsets are the exact opposite, they have excellent microphone quality but a poor ear audio option. A good example of this type of cheap headset is the GXT350. Intense gaming sessions that use headset mics are way above the capabilities of a cheap gaming headset connected to the controller.
If you are financially buoyant, try a higher-quality dual-purpose product. Each one is a versatile headset that offers crystal-clear audio quality and sometimes a chat audio mix adjuster with controls on the earcap of the headset.
They all have a noise-canceling mic that ignores background audio and captures 3D audio of virtual surround sound. They have a cushioned headband in favor of circular earcups. Their foam-padded earcups are a clever design choice. These earcups usually have controls for volume & game sound optimizations.
The flexible, self-adjusting suspension headband makes adrenaline-fuelled gaming sessions easier to tolerate without feeling stress on the body. Each one is a stereo headset with a default sound quality that delivers gaming audio as exceptional sound. Some even come with a detachable audio cable to allow the user to use different cables and achieve that exceptional audio.
Moving on to the last category is the wireless options. These ones are noteworthy for their audio volume, reasonable price, decent battery life, frequency range, stable purchase price, and little if any set-up, and connectivity issues.
Frequently Asked Questions
What is the biggest Trust headset size?
The largest Trust headset available is the GXT 430 Iron. It has a height of 23 cm (9.1 inches), a width of 21 cm (8.3 inches), and a depth of 11 cm (4.3 inches). Despite its bulk, it weighs an interesting 0.83 pounds (375 grams).
Are Trust headsets only good for gaming?
No, they are good for more than gaming. Although they were designed primarily for multimedia, they are also favored among music enthusiasts and regular members of the teleconference.
What famous gamers use Trust headsets?
Popular gamers who have used Trust headsets at one time or another include Argentinian gamer and YouTuber Tomas Arbillaga. Saudi Arabian gamer and creator of the Arab Games Network, Syed is another great name to mention. Indonesian YouTuber and gamer Frost Diamond. And last but not least is Spanish gamer, Mikecrack, best known for his Minecraft, Roblox, Fortnite, and Free Fire.
Where can I buy the Trust headset?
Trust's products are sold in specialist stores, large retailers, electronics chains, and online stores in over 50 countries. 
Conclusion
The product leaflets of trust headphones allow for a defective product to be brought to a service center within a warranty period and while in warranty conditions at the earliest opportunity the user gets. However, this doesn't mean the customer should trouble himself with the wrong product.
By sharing this article, let us know how your gaming experience went by leaving a comment and helping other gamers find better headphones. 
Picture in this post is by The Gadget Flow
Related to Trust Headset Size