Fat Shark Headset Size Guide by Model
This post was last updated on August 31st, 2023 at 10:49 pm
Fat Shark is a major manufacturer of First Person View (FPV) video headsets for drone racing. Discover all sizes and dimensions of the 21 Fat Shark headset models. Their goggles and headsets utilize a wireless transmitter to show the user a live video feed broadcast from a drone's gimbal-mounted camera. Fat Shark headsets were showcased at the Consumer Electronics Show Drone Rodeo in 2015 and 2017 (skip straight to the fat shark headset size chart).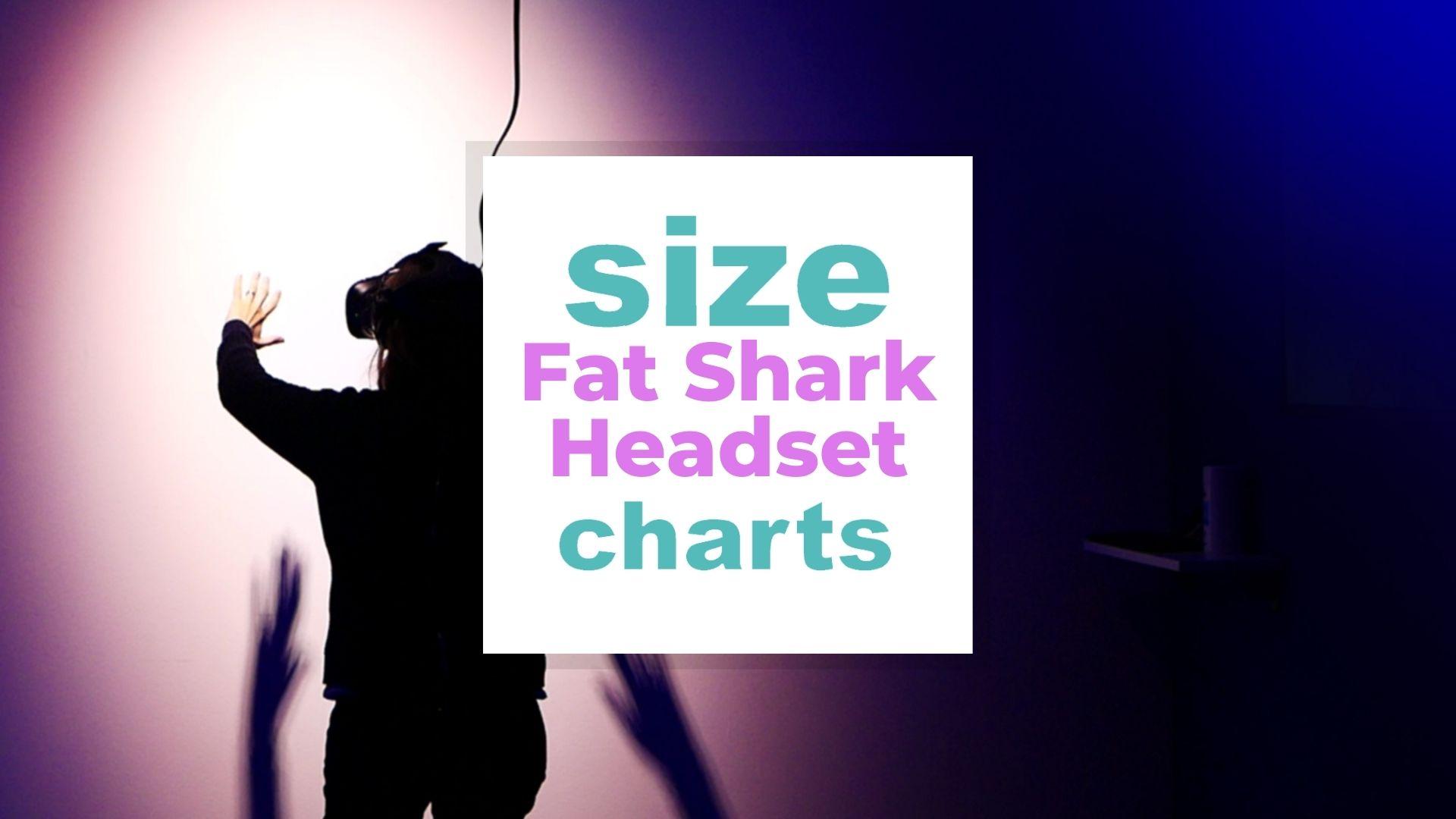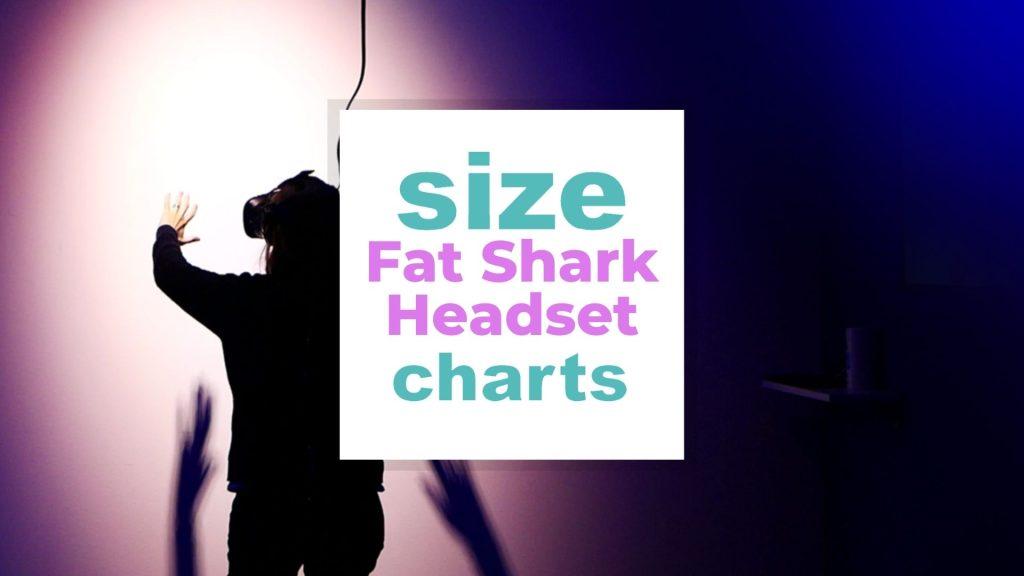 Jump right to the Frequently Asked Questions
Related: Google Pixel 6A size and dimensions guide, Apple Watch size and dimension: all Apple Watch series explained, Apple View VR Size and dimensions of Apple's first VR Headset, Oculus Headset Size Guide and Specs vs other VR headsets
Fat Shark Headset Table of Content
Why Does The Right Size Matter?
Headset size vs Physical reactions
FPV headsets contain two small LCD monitors, each projected at one eye, creating a stereoscopic effect that gives users the illusion of depth. The proximity of the screens to the eyes has given some experts pause, speculating on what types of eye disorders may be created by fully immersing yourself in these intense ocular exercises for long periods of time.
Eye strain may occur whenever you focus on one object for an extended amount of time, such as watching a long movie or staring at your computer or smartphone all day. 
The market is filled with young people—an estimated 26% of all gamers and drone pilots are younger than 18—and focus, tracking, and depth perception are still developing into middle childhood. This could put children at risk of developing early myopia, nearsightedness, and digital eye strain.
Main concerns for adults include feelings of nausea and disorientation called virtual reality sickness, and problems with the 3D stereoscopic effect causing a disruption of our vergence, or the simultaneous movement of our eyes to keep binocular vision steady. This sickness results from poorly rendered channel color experiences and is very rare given the state of today's technology. The wrong headset will simply be horrible for your eyes.
Headset size vs Drone flying
The next problem is having control over your drone. Unless you're already an experienced FPV pilot, the wrong headset will set you back immediately, and things might even crash. And on some of those crashes, things will break.
In the traditional world of FPV, you'd pick up your pieces and head home and repair it yourself. But with custom-ordered machines, you'll be ordering parts from manufacturers and waiting. That will keep you from flying, and will likely be a pricier fix than doing it yourself with what you have available. The best case all around will be to stay off the accident lane and get a headset that works fine for you.
The biggest catch about getting the wrong model is that you can't just upgrade or downgrade to a different and "better" one. Although these things don't come pricey it will be horrible to be stuck with a model that doesn't exactly fit your desire. We suggest that you visit a physical store and try out each of the products before you commit.
Related: VR Headsets Size, a full guide for standalone, phone, thetered models
Watch an introduction video of Fat Shark Dominator
Fat Shark Headsets Size Chart And Goggles
Related: Oculus Headset Size Guide and Specs, Samsung Headset Size Guide and Specs
| | | | | |
| --- | --- | --- | --- | --- |
| Product | Weight (Ibs) | Weight (grams) | Size (In) | Size (Cm) |
| Dominator | 0.46 | 207 | 6.7×3.1×1.8 | 16.9×8.0×4.6 |
| Dominator HD2 | 0.34 | 152 | 6.7×3.1×1.8 | 16.9×8.0×4.6 |
| Dominator SE | 0.67 | 300 | 6.5×2.3×1.4 | 16.5×5.8×3.5 |
| Dominator V3 | 0.34 | 152 | 6.7×3.1×1.8 | 16.9×8.0×4.6 |
| Dominator HD3 | 0.34 | 152 | 6.7×3.1×1.8 | 16.9×8.0×4.6 |
| Scout | 0.74 | 337 | 6.7×4.7×3.7 | 18×12.8×9.8 |
| Scout HD | 0.74 | 337 | 6.7×4.7×3.7 | 18×12.8×9.8 |
| Recon V3 | 1.10 | 500 | 7.4×6.0×3.7 | 18.8×15.2×9.4 |
| Recon V2 | 0.80 | 363 | 7.4×6.0×3.7 | 18.8×15.2×9.4 |
| Base SD | 0.26 | 120 | 5.5×3.9×2.8 | 14×10×7 |
| Base HD | 0.41 | 187 | 5.5×4×2.8 | 14×10.2×7 |
| Attitude V2 | 0.33 | 150 | 6.7×3.5×1.7 | 16.9×8.8×4.2 |
| Attitude V3 | 0.37 | 167 | 6.7×3.5×1.7 | 16.9×8.8×4.2 |
| Attitude V4 | 0.43 | 193 | 6.6×3.3×2.8 | 16.8×8.3×7.1 |
| Attitude V6 | 0.44 | 199 | 6.7×3.1×1.8 | 16.9×8×4.6 |
| Transformer SE | 1.29 | 585 | 7.5×6×4.25 | 19.1×15.2×10.8 |
| Teleporter V3 | 0.36 | 163 | 7.7×4.3×6.1 | 19.5×11×15.5 |
| Teleporter V5 | 0.36 | 163 | 2.2×1.1×0.4 | 5.5×2.6×1.1 |
Fat Shark Headsets and Fat Shark Headset Size Explained
Fatshark goggles and headsets have been designed to be video headset that improves the flight experience of drone pilots by providing an immersive flying experience via a combination of the transmitter. They are basically a high color VGA resolution LCD with built-in diversity receiver modules that enhances an internal connection of a video downlink system. Unlike virtual reality headsets, FPVs have a small degree of FOV.
A 46-degree field and a 50-degree field are considered enough. The low- degree FOV is made up for by diopter lenses offering better interpupillary distance than a typical VR. Video game companies focus on all round wide-angle images, but FPV goggles focus on high-resolution images and possible DVR recording of auxiliary video inputs.
The deeper features of a diopter insert make diopter lenses an affordable price to pay at the cost of the screen field. on So far, everything sounds confusing, but trust us when we say that you can use one of them without the explanatory manual.
Fatshark for Drone pilots
Drone pilots wear headsets and FPV goggles so as to see a high-resolution image of what is going on in front of their drones. Analog goggles have an analog video transmission system composed of analog video receivers and decoders. For premium performance, analog goggles correct video input by using a digital video converter.
A broken video may show up once in a while, and to avoid excessive video breakup they use a digital video recorder with wide antenna diversity. Some are even equipped with analog transmitters so that every downlink from the transmitter can form an auto loop in the built-in DVR. Advanced models have an options menu and a DVR menu screen to make a manual loop and may have a dedicated SD card slot.
The bulk of the weight is due to the battery pack. To cut down on the weight without reducing original battery life, LiPo battery options are being considered as primary battery cells. A potential secondary battery housing could be provided to supplement the goggle battery consumption. Battery technology has been improving recently, and both goggles and drone batteries have shown improved battery power when used in the default mode.
Frequently Asked Questions
Can I adjust the Fat Shark headset size?
Yes, you can. Each Fat Shark headset comes with an adjustable headband. Even headsets with a cheap price have an adjustable head strap.
How many different Fat Shark models are there?
There are 21 Fat Shark models, but some are editions of other models. About a dozen and a half primary models are in the size charts above.
Which model of Fat Shark headset should I buy?
We strongly suggest that you actually try the products and pick the one that suits you. The heavier models have a better display but are bulkier. The lighter models are the exact opposite. The models that combine high functionality with compact design, just happen to be pricey.
Conclusion
Several other manufacturers of FPV goggles and headsets exist, but if you are focused on the fat shark band of products, you have made a good choice. These headsets have the coolest features and get the job done even at the bottom of the lineup. The display mode of the cheapest models with cheap plastic diopters is more than efficient for the typical drone pilot. The goggles are worth more than their price, they are neither strenuous on your wallet nor your face.
Help out fellow pilots and enthusiasts by sharing the article and leaving your thoughts, suggestions, or observations behind in a comment. 
Picture in this post is by Sophia Sideri on Unsplash
Related to Fat Shark Headset Size