Diaper Size by Kids Age with Easy to Use Size Charts and Tips
This post was last updated on May 18th, 2023 at 12:53 pm
New parents often struggle with finding the right diaper size for their babies. Diaper sizes vary widely depending on the brand and type of diaper. Some diapers come in different sizes for newborns, while others cater to toddlers and older children. Finding the right diaper size by kids age can be confusing because there isn't an exact formula for determining the correct size.
A simple rule of thumb is to measure the circumference of the baby at the widest point of the hips. For example, if the baby's waist measures 24 inches, then he/she should wear a size 2 diaper. However, this method doesn't account for the length of the legs and feet. To get a better idea of what size diaper your baby needs, check out our handy diaper size chart below.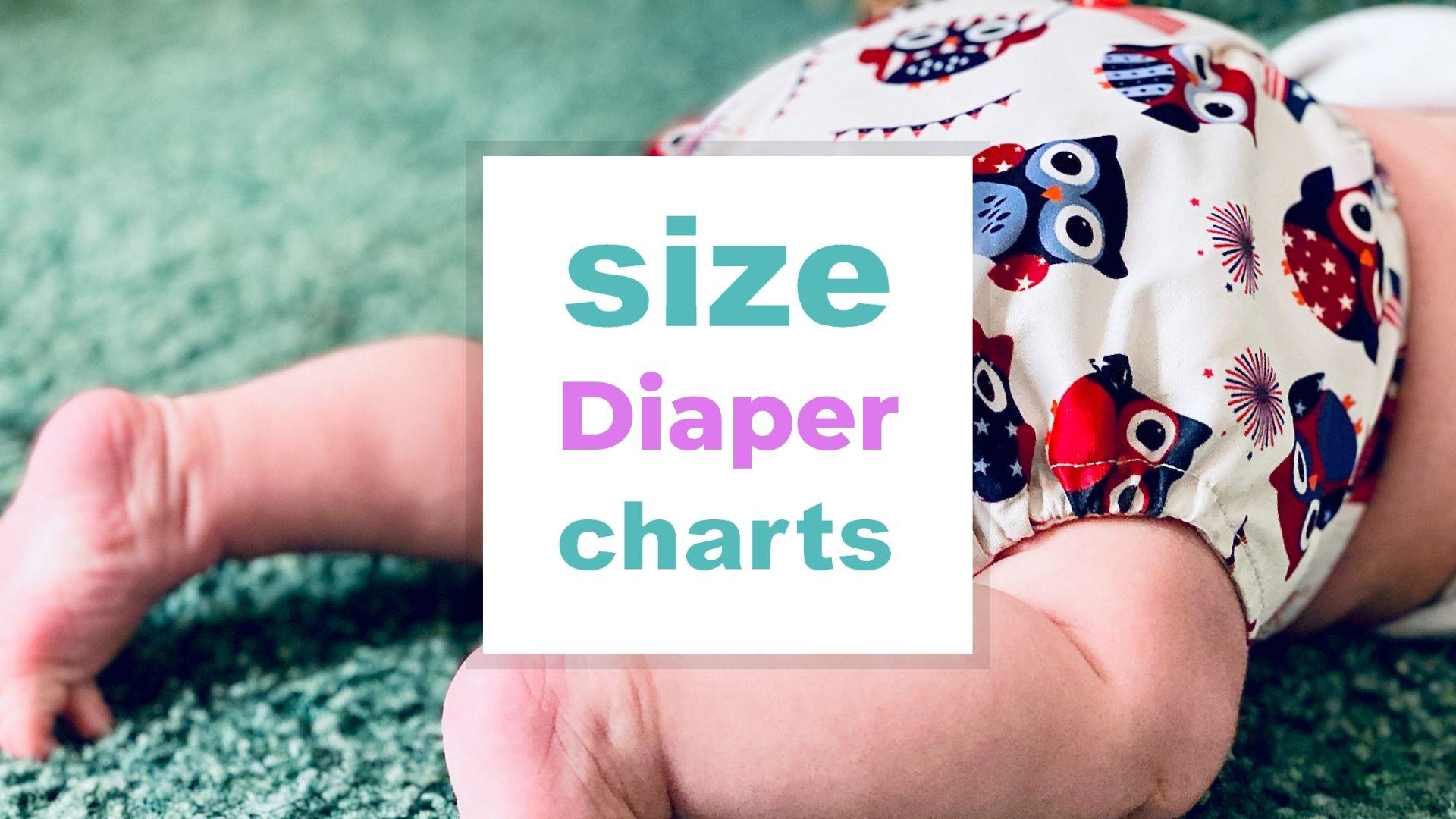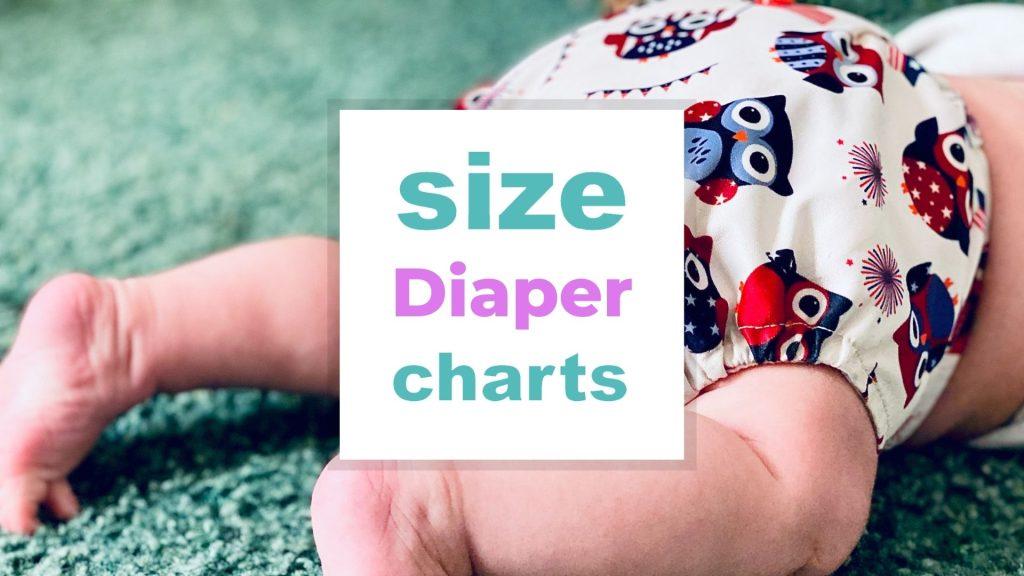 Table of Content of Diaper Sizes
Diaper size charts by kids' age At a Glance
Newborn diaper sizes are based not on a child's age but on weight (lbs/kgs). Disposable diaper brands follow uniform sizing, like Pampers, Huggies, …
A baby's diaper grows and changes as the child continues to grow. The diaper size chart below will help you.
The two main types of diapers are disposable and cloth diapers. A disposable diaper usually holds chemicals that can carry liquid. Cloth diapers, are made from absorptive fabrics that can be washed and are reusable.
Parents shouldn't compare disposable and cloth diapers too much. The chosen diaper must be safe and comfortable for the baby. As babies use a lot diapers, they should be affordable and convenient to use.
If your mind has always asked "what is a diaper", time to put your mind at ease. A diaper is a piece of towelling or other absorbent material wrapped round a baby's bottom and between its legs to absorb and retain urine and faeces.
The other question that your mind might be tinkering with is "why is proper diaper size important" ?. Well, allow us to mention one or two disadvantages of the wrong size.
1. Discomfort: This is a no brainer. The user of the diaper, whether adult or child will have a tough time inside the wrong size. Diapers that are too big will obstruct motion and easily leak due to the loose fitting shape. Ironically, diapers that are too small will also do the same thing but this time due to being too tight.
2. Expensiveness: The wrong size will have to be regularly changed and in the long run proves to be costly to maintain. A correct diaper size by kid's age will have effect on the cost.
3. Unhealthiness: The biggest health concern of diapers that are too small is a diaper rash, while the biggest concern of diapers that are too big are wet sores.
There is no other way to put it. The proper diaper size is important.
Diaper size by kid's age Size Chart
| | | | |
| --- | --- | --- | --- |
| Baby's Weight (Pounds) | Baby's Weight (Kilograms) | Average Age Of Baby | Diaper Size |
| Less than 6 | Less than 2.7 | Only prematures | Preemie |
| Less than 10 | Less than 4.5 | 0-6 weeks | Newborn |
| 8-14 | 3.63-6.4 | 0-3 months | 1 |
| 12-18 | 5.4-8.2 | 3-8 months | 2 |
| 16-28 | 7.3-12.7 | 5-24 months | 3 |
| 22-37 | 10.0-16.8 | 18-36 months | 4 |
| More than 27 | More than 12.2 | 2-3 years | 5 |
| More than 35 | More than 12.2 | 3-4 years | 6 |
How To Measure A Person For The Right Diaper Size.
Baby diaper sizes varies by almost every diaper chart. All diaper brands provide a chart by age. Average sized babies can easily find an ideal size diaper on a diaper size chart. A regular diaper will be a good size diaper for these babies untill potty training begins.
Newborn babies have a fitting diaper with any product of disposable diaper brands marketed as a newborn diaper. A good example is Huggies Little Snugglers. These are the softest diapers and may have multiple sets of inserts and a dry touch liner used as the diaper liner. They are made for the delicate skin of the newborn and they avoid skin irritations by keeping the skin dry.
As the baby grows, you will need to change the type of diaper and their current size. The correct diaper size by kids age does matter a lot. Soiled diapers are bad for the sensitive skin of your baby. Soiled diapers can cause allergic reactions. Diaper care will now have to include diaper pants especially for active babies. Based on customer service, favorite diapers of parents are those with diaper tabs, double grip strips, a dry touch liner and fabric pores in its outer layer. Huggies Snug & Dry is a popular example.
Reusable diapers are usually manufactured by hybrid diaper brands and are diapers with reusable inserts and can be used a couple of times. They are usually a regular cloth diaper consisting of regular cloth inserts made with absorbent fabrics and sometimes a layer of fleece. A dirty diaper can be washed with cold water alongwith cloth diaper friendly laundry. Some of them are 2-in-1cloth diapers with a single layer of quality diapers ideal fleece layer. This layer of fleece is easy to wash and hold lots of water and some boast several cups of water.
Some brands of diapers encourage the maintenance of clean diapers by using disposable inserts in their products. A dirty insert can simply be replaced by one of the additional inserts. The inserts can be changed a couple of times and some even have specific ones for day and night. The additional layers inserts 4-6 times and the day inserts can last for 2-3 hours while the night time inserts last a couple of hours. The absorbent fabrics of the night time inserts might have an extra snap or a leg snap and unlike regular diapers, they provide an extra protection to a sensitive skin against diaper rash.
Disposable diaper sizes are still a good guide for the reusables. Just remember to never perform your diaper washing in warm water or hot water.
Honest diapers manufacturers use a sizing scale that might cover six or more sizes and consider your baby's age or weight. Age is not so important, because babies grow independently of one another. The more accurate measurement for your toddler is weight. Put your baby on a weighing scale and compare their weight to the chart below.
When is it time to change diaper size?
A type of diaper change you should be aware of is changing diaper sizes. If You Suspect It, Size Up in Diaper Size! Babies are constantly growing and can change diaper sizes a lot quicker than you might expect.
if you can't easily move your finger around your babies stomach at the waistline
if you spot red marks
if you notice the legs of your child are being "strapped"
Your baby's diaper doesn't cover their bottom as much as it has previously
The diaper tabs are closer to the baby's hips rather than their center is a sign the diaper is getting to small
Diaper sizing for kids explained (video)
Conclusion on Diaper size by kids age
How to Choose the Best Diaper Size?
When it comes to baby's and kid's diaper sizes, do not get a fit that is too snug for your baby. If it leaves red marks on the skin, then your child is wearing the wrong size. If it's hard to attach a diaper's fasteners, it is time to change sizes. Diapers that fit too low at the back cause leaks. You must be able to stick in and move a finger between the elastic and the skin. The topmost part of the diaper should be at least 2 inches below the baby's bellybutton.
Related kids size charts