Goorin Hat Sizes
Donning a perfect fit will also give you a commanding presence, and show off your confidence and high self-esteem for being able to take out something that not only fits you but also adds class and sophistication. You want to get a hat size that appears like it was made just for you rather than have one that leaves you with a headache and discomfort (skip straight to the Goorin Hat Sizes).
Most people prefer taking out big sizes when they cannot find their perfect fit. But aren't you tired of having to run after your flying hats on windy days? To some, getting a perfect hat size is a hard shot to shoot at.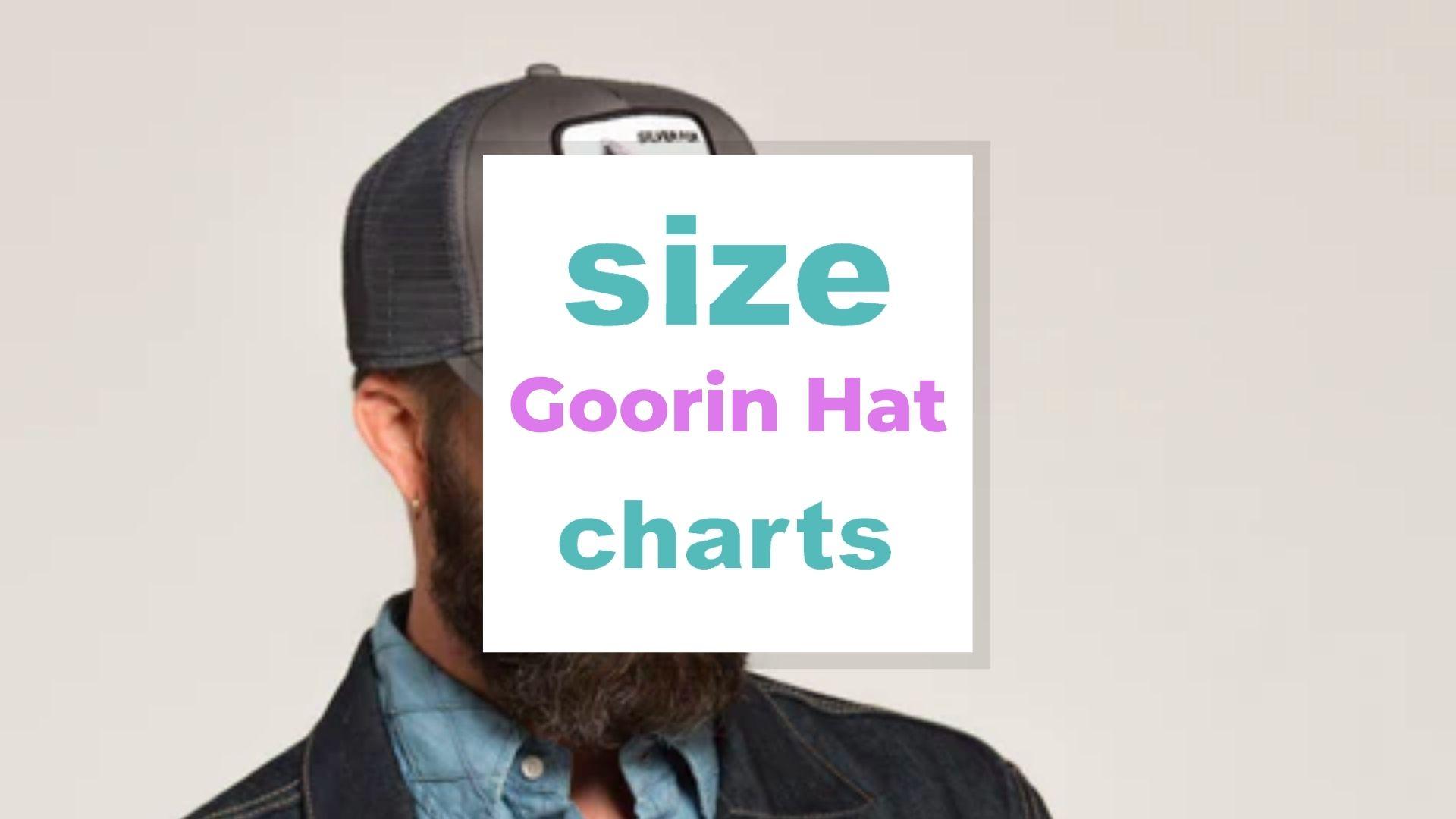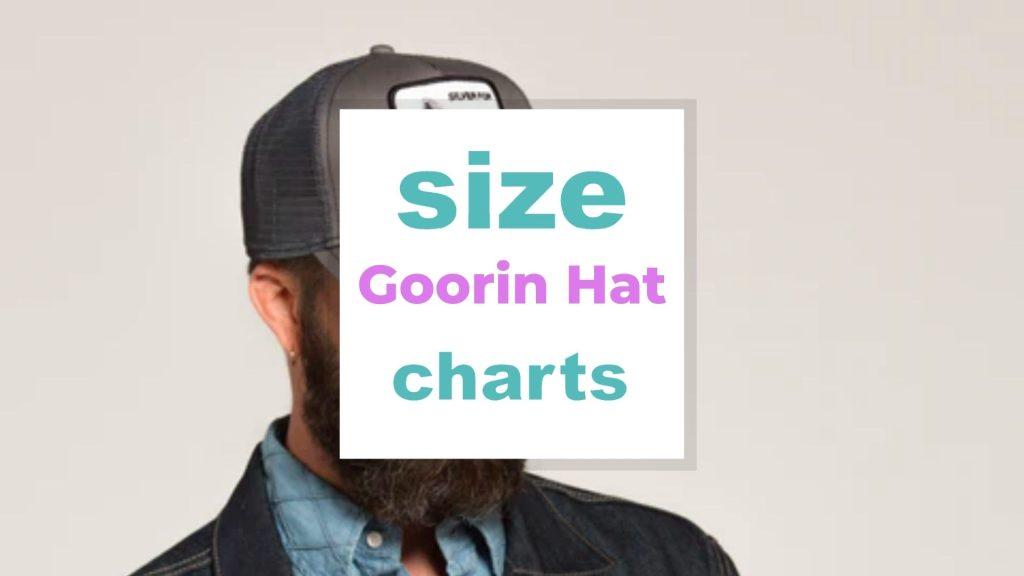 This is where we come in – to help you solve the "enigma" behind getting a Goorin hat size that syncs with your requirements, no matter how unique they are.
Read to the end!
Jump right into the Frequently Asked Questions
Related: Columbia Hat Sizes for Adults and Youth
Goorin hat sizes Table of Contents
Goorin hat size charts
US chart
Related: Comhats Hat Sizes
| | | | | | | | |
| --- | --- | --- | --- | --- | --- | --- | --- |
| Hat Size | XS | S | M | L | XL | XXL | One Size (OS) |
| | 6 3⁄4 | 6 7⁄8 | 7 1⁄8 | 7 3⁄8 | 7 5⁄8 | 7 7⁄8 | 6 7⁄8 – 7 5⁄8 |
| Inches | 21.25 | 21.625 | 22.5 | 23.25 | 24 | 24.875 | 21.625 – 24.000 |
| CM | 54 | 55.5 | 57 | 59 | 61 | 63 | 55 – 61 |
US/UK conversion
Related: Wallaroo Hat Sizes for Adults and Kids, Hat size chart and conversion table
| | | | | |
| --- | --- | --- | --- | --- |
| Size | UK hat Size | US hat size | Length (cm) | in |
| XS | 6 5/8 | 6 3/4 | 54 | 21.25 |
| S | 6 3/4 | 6 7/8 | 55.5 | 21.6 |
| M | 7 | 7 1/8 | 57 | 22.5 |
| L | 7 1/4 | 7 3/4 | 59 | 23.25 |
| XL | 7 1/2 | 7 5/8 | 61 | 24 |
| XXL | 7 3/4 | 7 7/8 | 63 | 24.6 |
Kids (international)
Related: Lanzom Hat Size for Adult and Kids
| | | |
| --- | --- | --- |
| Size | Length (cm) | in |
| S – M | 50 – 52 | 19 5/8 – 20 1/2 |
| M – l | 52 – 54 | 20 1/2 – 21 1/4 |
| One size | 50 – 54 | 19 5/8 – 21 1/4 |
How do you determine Goorin hat size?
Related: Childrens Hat size chart and conversion table
If you've been caught up with the one-size-fits-all perspective while taking out hats, it's high time you went and got yourself a soft, flexible tape measure. Taking out a perfect fit is very easy even when buying a hat through the Goorin online store. You'll just need to compare your measurements with Goorin bro's hat sizes.
Remember that it's not all about getting a masterpiece hat but how best the hat fits you. In fact, an off-sized one will tone down your general appearance and everyone will notice that there's just something wrong somewhere. You'll also forget about comfort and self-confidence for a moment.
Quick tips:
Your hat should not fall off whenever you bend
Your hat should not engulf your head or obscure your vision
Getting the measurement:
Wrap your tape measure or piece of string around the back of your head which should be the widest part of your head. Standing in front of a mirror, ensure that the string or tape measure is about an eighth of an inch above each ear and just above your eyebrows.
Make sure that the inches are visible all around the head and that the tape measure wraps comfortably (not too tight or too loose). If using a piece of string, follow the same steps and make a conspicuous mark after ensuring that the string overlaps your eyebrows and ears. Place the string on a ruler and determine the length of the string to the point you marked.
If you're of the regular size, the circumference should range from 52 to 63 centimeters.
Use a Goorin bros hat size chart to determine the hat size that matches your measurements.
Check out this video to learn more about Goorin Hat Sizes
Frequently Asked Questions
What size is Goorin's Block No.28?
The beloved Goorin's Block No. 28 comes in slightly different sizes that lie within the average hat sizes. The hat is a go-to for many brands and shows looking to air their plugs and so forth for its incredible ability to lend class to any type of outfit. The hat sizes are curated to literally fit any head size, shape, and facial features.
The hat also brings a different style to your closet and is a sure way to pass a statement without opening your mouth. It could be your first widely-brimmed hat that doesn't give you a weird look. Goorin's Block No.28 has a crown that takes the shape of a teardrop of a whopping 4.5" that provokes you to place it over your head. The crown might look huge until you place it over your head and realize that no other size could do.
Most clients didn't know that they would rock with the hat, despite the pinch on the crown appearing "too tall," according to customer reviews. Once you dare try this hat out, you'll find yourself taking it out during all your casual outings.
You may want to use a Goorin bros size chart just to be sure to get the right size.
What size is Goorin's Block No.08?
The Goorin's Block No.08 is a wide-brimmed hat that falls on the extravagant side of the scale. The hat's features strongly indicate its ability to adjust to any event, be it camping, parties, or shows.
The hat is often a go-to for the wide-faced and could also fit long faces in rare circumstances. It incorporates a wide teardrop-shaped crown and a wide 3" brim. Block No.08 features Goorin's highest level of stiffness. The hat is generally wide and tall from afar.
The hat's features are not subtle at all. Watch out if you're an introvert because it'll always attract double checks.
The hat perfectly syncs with wide and long faces and goes a step ahead to fit other head sizes. Before getting one, work with Goorin bros' hat sizings, though.
How big is size Small 21 5/8*?
A small 21 5/8* has a circumference of 55 centimeters. The hat is considered either small or medium and mostly fits adults with skinny or generally small faces.
However, not all small-faced clients will love this size and that's when the true-to-size Goorin size charts come in handy.
Conclusion
Unlike most men who shave their hair all the time, women's measurements differ with the type of hairstyle they wear. If you keep on changing your hairstyle, probably wearing wigs, braids, and natural hair or you may relax it from time to time, all these fluctuate the volume of your head. If you normally go for large Goorin hats, you may need to get a Goorin bros xl size anytime you wear a voluminous hairstyle.
This also applies to men who may wear dreads at one point and decide to shave them later. To be safe, keep updating your head measurements every time you think of getting a Goorin hat. The process of taking the right measurement is compressed into the two steps mentioned in the first section. If unable to get a good hat size, after all, contact Goorin's customer care to get personalized help.
Got any questions? Please don't hesitate to ask in the comments and we'll be glad to help.
Picture in this post is from goorin.com
Related to Goorin hat sizes