Wallaroo Hat Sizes for Adults and Kids
This post was last updated on April 26th, 2023 at 08:34 pm
Knowing your hat size should be easy after knowing how to get your head measurements. Look for the latest Wallaroo hat size chart to determine where your measurements lie. Different brands have different sizing standards, hence, avoid using another brand's measurements when getting a Wallaroo hat.
To quickly determine your size, visit the nearest Wallaroo store and try out different hats to get your perfect fit. Use the hat's measurements always to get hats from Wallaroo.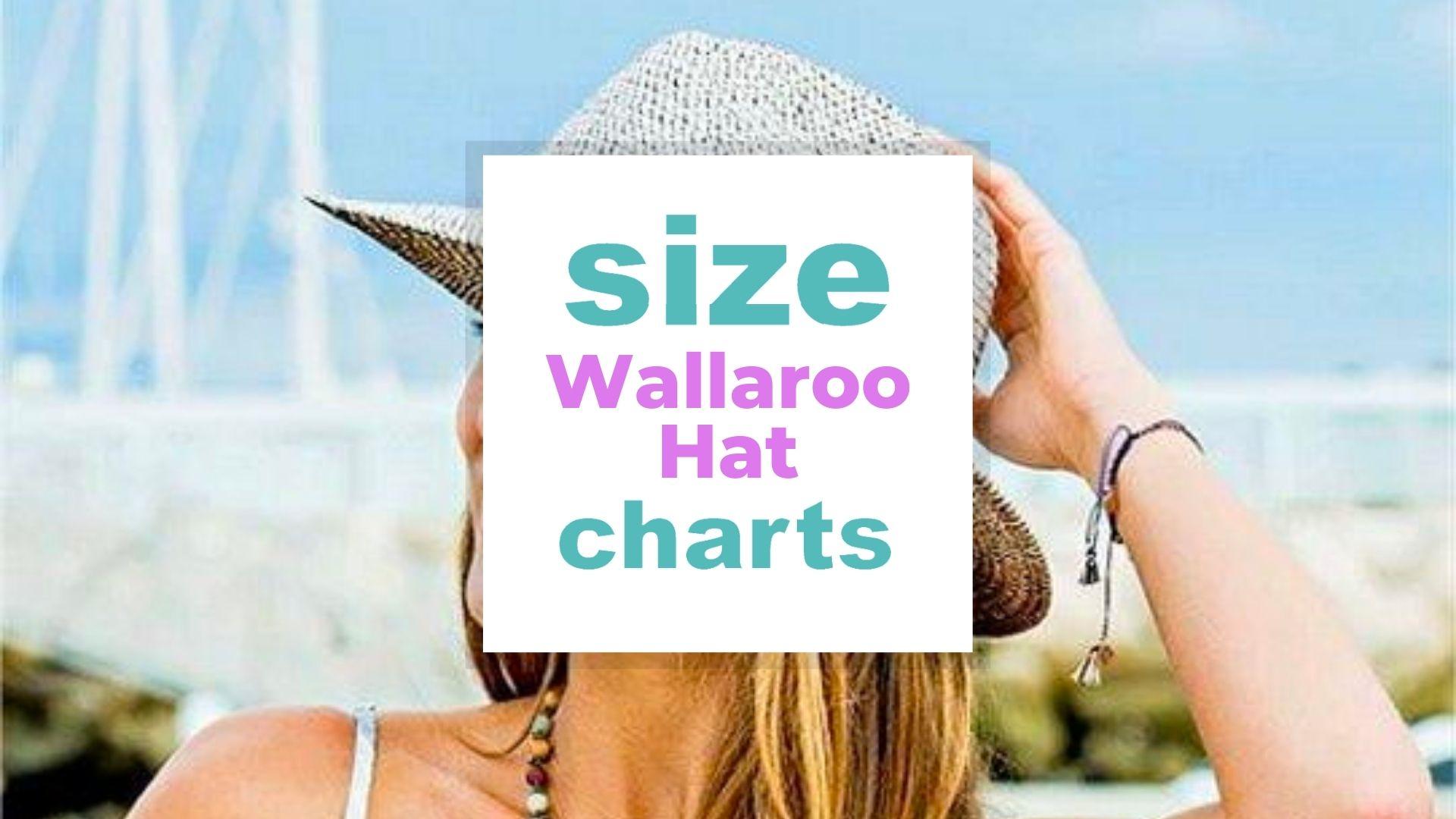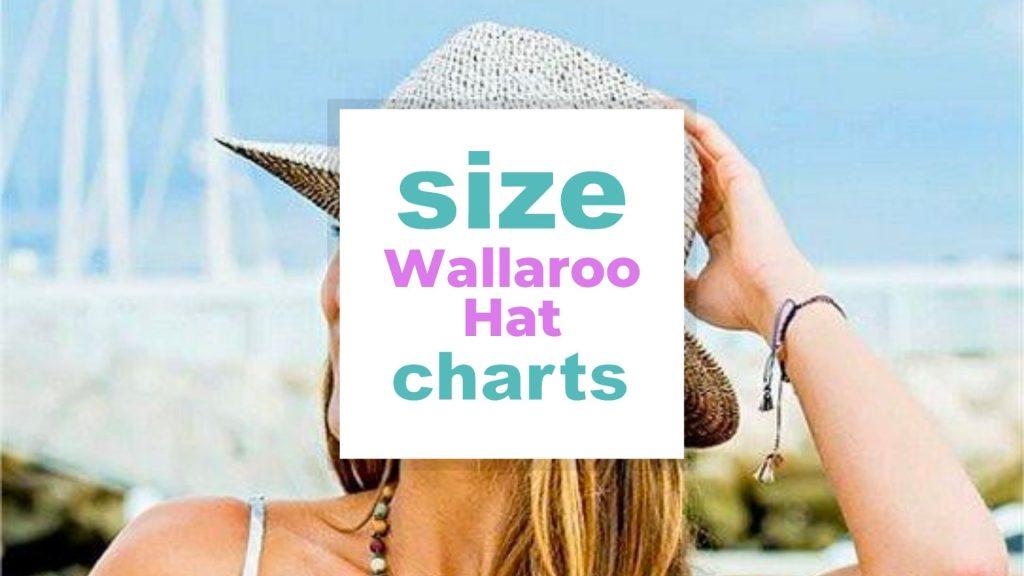 You also want to update your measurements especially if you bought your last hat long ago. You might notice slight changes especially if you changed from wearing thick hairstyles to flat ironing your hair.
Always work with Wallaroo size charts every time you update your measurements.
Jump right into the Frequently Asked Questions
Related: Hat size chart and conversion table,Cowboy hat size chart for men, women and kids
Wallaroo Hat Sizes Table of Contents
Wallaroo hat size charts
Related: Lanzom Hat Size for Adult and Kids
Women's and men's hats
| | | | |
| --- | --- | --- | --- |
| Wallaroo Hats | Head Size | Inches | Centimeters |
| Women's Petite Hats XS/S | 6 7/8 | 21 5/8″ | 55cm |
| Women's Hats M | 7 1/4 | 22 7/8″ | 58cm |
| Men's Hats M/L | 7 3/8 | 23 1/4″ | 59cm |
| Men's Hats L/XL | 7 5/8 | 24″ | 61cm |
Kids hats
Related: Childrens Hat size chart and conversion table
| | | | |
| --- | --- | --- | --- |
| Wallaroo Hats | Head Size | Inches | Centimeters |
| Aloha | 5 3/4 | 18 1/8″ | 46cm |
| Platypus | 6 1/8 | 19 1/4″ | 49cm |
| Crocodile, Shark & Petite Nantucket | 6 1/2 | 20 1/2″ | 52cm |
| Petite Nantucket & Sawyer | 6 3/4 | 21 1/4″ | 54cm |
| Crocodile, Shark & Riley | 6 7/8 | 21 5/8″ | 55cm |
| Jr. Explorer | 7 | 22″ | 56cm |
Learn more about Wallaroo Hats in this video
Frequently Asked Questions
What are the Wallaroo hat sizes in order?
Wallaroo hats are categorized in different sizes. The sizings are grouped into 4 different standards in ascending order. The smallest hats are either Extra Small (XS) or Small (S). The hat fits into a 6 ⅞ head size with a circumference of 21 5/8″ or 55 centimeters.
Following closely after is the Medium (M) size which goes well with a 7 ¼ head size. The hat's circumference is 22 7/8″ or 58 centimeters. This site is highly marketable since most people are of the average head size. The above two sections are grouped as Wallaroo women's hats.
Wallaroo's Large (L) size is also taken out by people of average size who may find the medium size a little tight. Size L fits a 22 7/8″ head size. The hat's circumference measures 23 1/4″ which is 59 centimeters. The largest Wallaroo hat size has a circumference of 24 centimeters or 24". Clients take this hat out with a 7 ⅝ head size. The latter two size standards are Wallaroo hats for men.
Since Wallaroo hats are true to size, take time to get your personal hat size. If your preferred hat size doesn't fall under any of the above mentioned categories, be sure to reach out to Wallaroo's customer care for help.
How do you measure hat size?
The process of getting your perfect fit is easy and seamless. In just a few effortless steps, you're able to get a hat that perfectly crowns your brow.
You'll need two instruments: a piece of string and a yardstick.
Wrap the string around your head. Position the string just above your ears and eyebrows. The string should be where the inner edges of the hat would rest if you were wearing it. Hold the string firmly but not tightly. Mark the end of the string after wrapping it and feeling comfortable with the size. Follow this process while standing in front of a mirror to ensure that the string is not loose and that it's well positioned. Align the string to the yardstick to determine the length.
Compare the size with Wallaroo size charts. If the string falls between two sizes, go for the bigger size rather than the smaller one.
Another simple way to measure your hat is by trying out different hats until you get one that fits well. Get the measurements of the hat. However, this method might be a little tedious when you'll be required to update your measurements every time you want to get a new hat. This happens when you're getting different designs (such as the Wallaroo Sedona hat or the Wallaroo Visor), or when the size of your head keeps changing due to different hairstyles.
Can a Wallaroo hat get wet?
Yes! Most Wallaroo hats can get wet. Wallaroo's Aqua hat, Seaside, and Piper hats can get wet and are great for wet sporting activities. The hats are lightweight and dry super fast to prevent dumping. The three hats have a chin strap and are suitable for cold hand wash. The hats are also available in a variety of sizes. They are Wallaroo Amazon hats that can be bought from the comfort of your home.
However, hats like the Wallaroo Casual Traveler hats are not ideal for water sports. Hence, look into a hat's description before buying it.
Can Wallaroo hats be folded?
Yes! Most Wallaroo hats can be folded because of their lightweight material. The hats are mostly designed for traveling, that's why they are easy to pack. However, you need to know how to pack the hat well so that the original shape can be retained upon unpacking. Foldable hats such as the Wallaroo Catalina Cowboy, Wallaroo Victoria Sedona, and the Wallaroo Charlie hat are the easiest to pack because of their teardrop crowns and curved brims.
Though foldable, hats like the Wallaroo Scrunchie hat, Wallaroo Victoria Diva, and Wallaroo Aqua hat would need utmost care when packing.
Conclusion
The hat's design depends on your taste and preferences and the purpose for which you're buying it. A host of Wallaroo hats are designed for the summer, offering the ultimate protection from harmful UV rays. Some hats are curated for wet sports, horse riding, hiking, and the cold seasons. But remember that size and comfort come first.
Any questions? Please ask in the comments and thank you for reading.
Picture in this post is by SetarTrading Hats.com
Related to Wallaroo Hat Sizes