Longines Watch Sizes
This post was last updated on September 5th, 2023 at 07:32 am
Longines is a Swiss watch brand with thousands of luxury watches. The brand is not exclusive to a high-end market and offers many options for anyone who needs an affordable timepiece. You can identify Longines watch by the winged hourglass logo.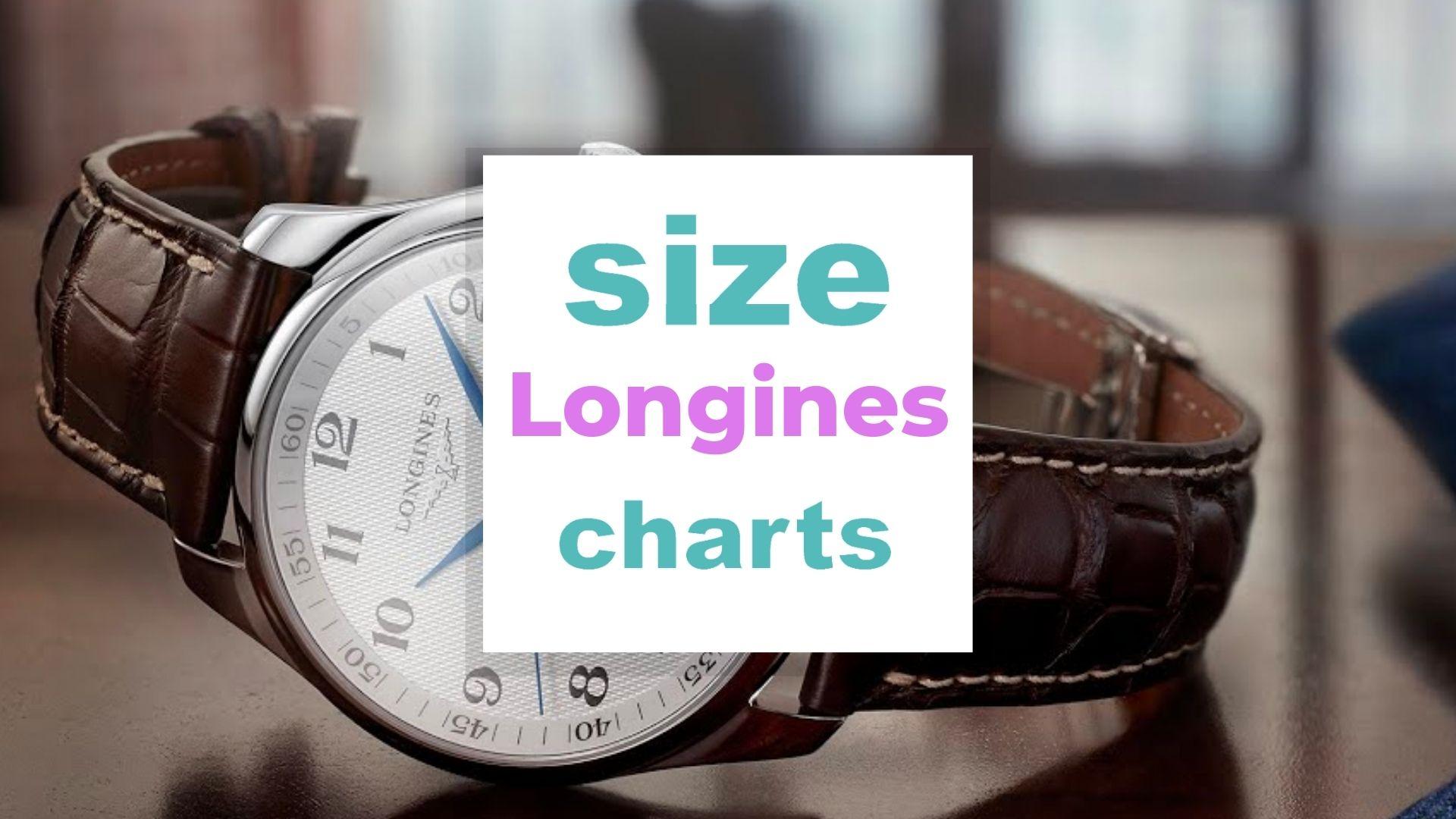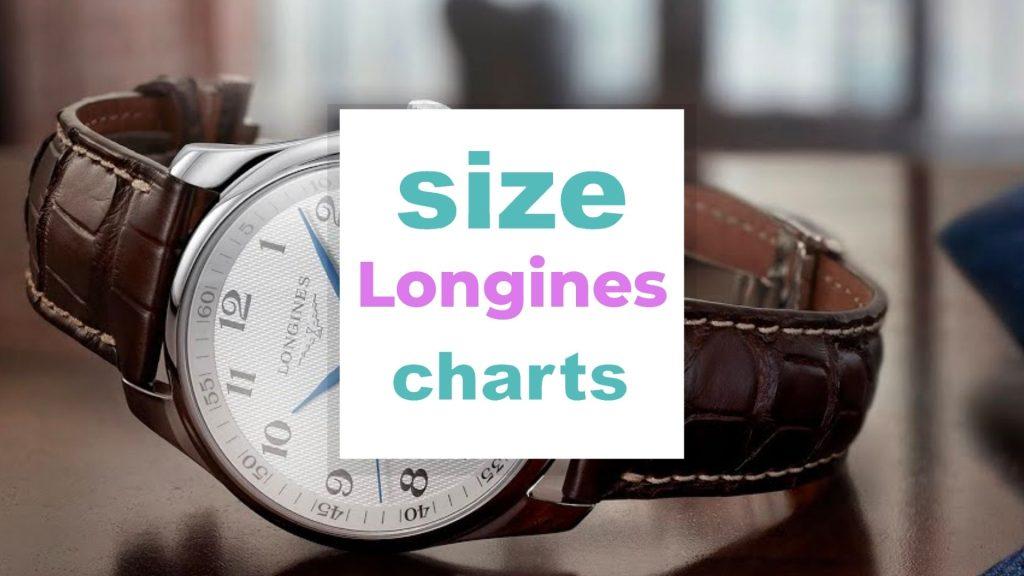 When buying Longines timing devices, it's important to learn about the different sizes. This post will tell you the ideal Longines watch sizes for you and the best collections to buy from. 
Let's get started. 
Jump right into the Frequently Asked Questions
Related: Watch size: Which watch size fits my wrist size?, Apple Watch Size and Dimensions, Bracelet Size Chart
Longines Watch Sizes Table of Contents
Longines Watch Size Chart
Related: Omega Size Charts of Watches
| | |
| --- | --- |
| Longines Watch Size | Watch Case Diameter |
| SMALL | < 30 mm |
| MEDIUM | 30 mm – 40 mm |
| LARGE | > 40 mm |
How to Choose a Great Longines Watch
Related: Nautica Watch Sizes and Specifications
There are several considerations you'll make on your way to getting the best Longines watch. We'll discuss them in this section to ensure you know what to look for when buying your timepiece. 
1. Case Size
This is the first thing to think about when choosing a watch. The ideal case size depends on how wide or narrow your wrists are. Longines watches are categorized into three case sizes; small, medium, and large cases. 
To find a perfect-sized watch, you'll need to choose a case that matches your wrist. A narrow wrist will go well with a smaller case size since the watch head will rest nicely without extending past your wrist.
If you have regular-sized wrists, the medium option could do, and the large size is ideal for those with large wrists. 
2. Bracelet Size
Some Longines watches use metal bracelets which can be tricky to size correctly. Fortunately, there's an easy way to get a good bracelet size without losing your mind. Download and print out this wrist sizing guide to scale and cut out the watch dial and ruler. 
Place the cut-out on your wrist with the dial on top and record the value at the black mark after the rule goes around your wrist. Then, check out the different bracelet sizes available and choose the closest option to the size you've found. 
3. Gender 
Another classification of Longines watches is according to gender. There are men's and women's watches allowing you to choose the best styles without guessing which one is suitable.
The watches in each category come in all sizes, so you won't have to jump between men's and women's watches to find the right size. 
4. Case Shape
Longines watches come in three main shapes, each with its own advantages. Rectangle-face watches have a masculine feel because of the straight edges and corners. In most cases, men prefer this shape when pulling off a classy outfit. 
Circular watches are ideal for men and women. They somehow resemble the classic look of vintage wall clocks because of their smooth shape. These watches are great for any occasion and fit with a variety of clothing styles. 
Tonneau watches are for those who want something between a circular and rectangular watch. These watches have a rectangular design, but their corners and edges are smoother. This shape is a popular choice for women. 
5. Case Material
The next thing to consider is the type of material you want for your case. Your case can be made from any of the following materials.
Stainless steel
Titanium
Ceramic
Bronze
PVD
Gold
You could even get a watch that combines stainless steel with another material like gold, ceramic, or PVD. 
6. Dial Color
There are different dial configurations available in terms of color. You can choose light dials or dark dials depending on your style and overall preference.
With the many color options, you'll probably find one that works well with your fashion sense. Here are some of the popular dial options. 
black dial
blue dial
pearl dials
beige dial
champagne dial
7. Strap Material
You don't have to choose a metal bracelet for your watch because there are numerous strap options. If you feel like a metal bracelet will weigh you down or isn't flexible enough, you can try out any of the following alternatives. 
leather straps
rubber straps
vegetable straps
8. Movement
You get two movement options when it comes to Longines watches. There are the quartz movements and the automatic movements. 
Quartz watch movements are unique to quartz watches. They rely on a battery to power the oscillations via a quartz crystal. A quartz watch is more accurate than a mechanical one making it a better choice.  
Automatic watches are technically mechanical, but they don't require winding because they derive energy from the movements of the wearer's wrist.
As a result, they can use this energy to wind the spring and keep the watch ticking non-stop. An automatic watch will store the energy in terms of hours of power reserve so that the watch continues to function even when you aren't wearing it. 
9. Water Resistance
A water-resistant watch is advantageous because you wouldn't want a timepiece that malfunctions because of exposure to moisture or spills.
If you immerse the watch in water during swimming, diving, or similar activities, you should ensure the watch has enough meters of water resistance. 
Longines watches offer the following water resistance ratings:
3 bar = 30 meters
5 bar = 50 meters
10 bar = 100 meters 
30 bar = 300 meters
10. High-Quality Watch Crystal 
A domed sapphire crystal protects the face of your Longines watch. This material is durable and will keep the intricate parts of your watch from damage. The scratch-resistant sapphire crystal also prevents the formation of scratches and other blemishes that can fog up your watch. 
This screen has no glare thanks to an anti-reflective coating which means you can look at the time even when it's bright without hurting your eyes. 
Check out this video to learn more about Longines watch
Popular Longines Watch Collections
Related: TAG Heuer Watch Sizes, Patek Philippe Watch Sizes, Rolex Size Charts and Sizing Guide, Watch size: Which watch size fits my wrist size?
You should understand that Longines has two main categories of watch collections. The first is the Classic, and the other is the Sports category. Each of these features collections with numerous watches.
We'll briefly discuss the popular collections to help you understand where to fish a great t
Frequently Asked Questions
1. How do I know what model my Longines watch is?
You can use the serial number to find out the model of your watch.
2. What are the sizes of Longines watches?
Longines watches have a wide range of sizes from under 30mm to over 40 mm. 
3. What is the smallest Longines watch?
The smallest Longines watch is the La Grande Classique which measures 24 mm.
4. What is the biggest Longines watch?
The Longines Ultra-Chron box measures 43mm and is among the largest options. 
5. Can you resize your Longines watch wristband?
Yes, you can. You'll have to remove or add some links to the bracelet. 
6. How to choose a Longines watch bracelet size?
You can use the Longines bracelet sizing tool to get an accurate size.
7. How do Longines watches fit?
Longines watches should have a snug but comfortable fit on your wrist. 
Conclusion
Longines watches come in different sizes, colors, and designs. Choosing your first Longines watch can be tricky, but with the right information, it'll be easier. Once you know what collection is ideal for you, finding a fitting choice won't take a lot of time. 
You can leave any questions about Longines watch sizes below. 
Picture in this post is by Ben Mathis Seibel on Unsplash
Related to Longines Watch Sizes