Hobbs Size Charts for Women
This post was last updated on August 29th, 2023 at 07:58 am
Hobbs products are aimed at ages across the board. Unlike many brands that have ditched clothes for women above 40, Hobbs is working hard to incorporate them into its target market. You'll find classy, flattering outfits for women as young as 20 all the way to middle-aged women. Their high-end, luxurious quality can withstand long work days for youngsters looking for a bearing in their career and serve the purpose of women who're out on their vacations after retirement (skip straight to the Hobbs Size Charts).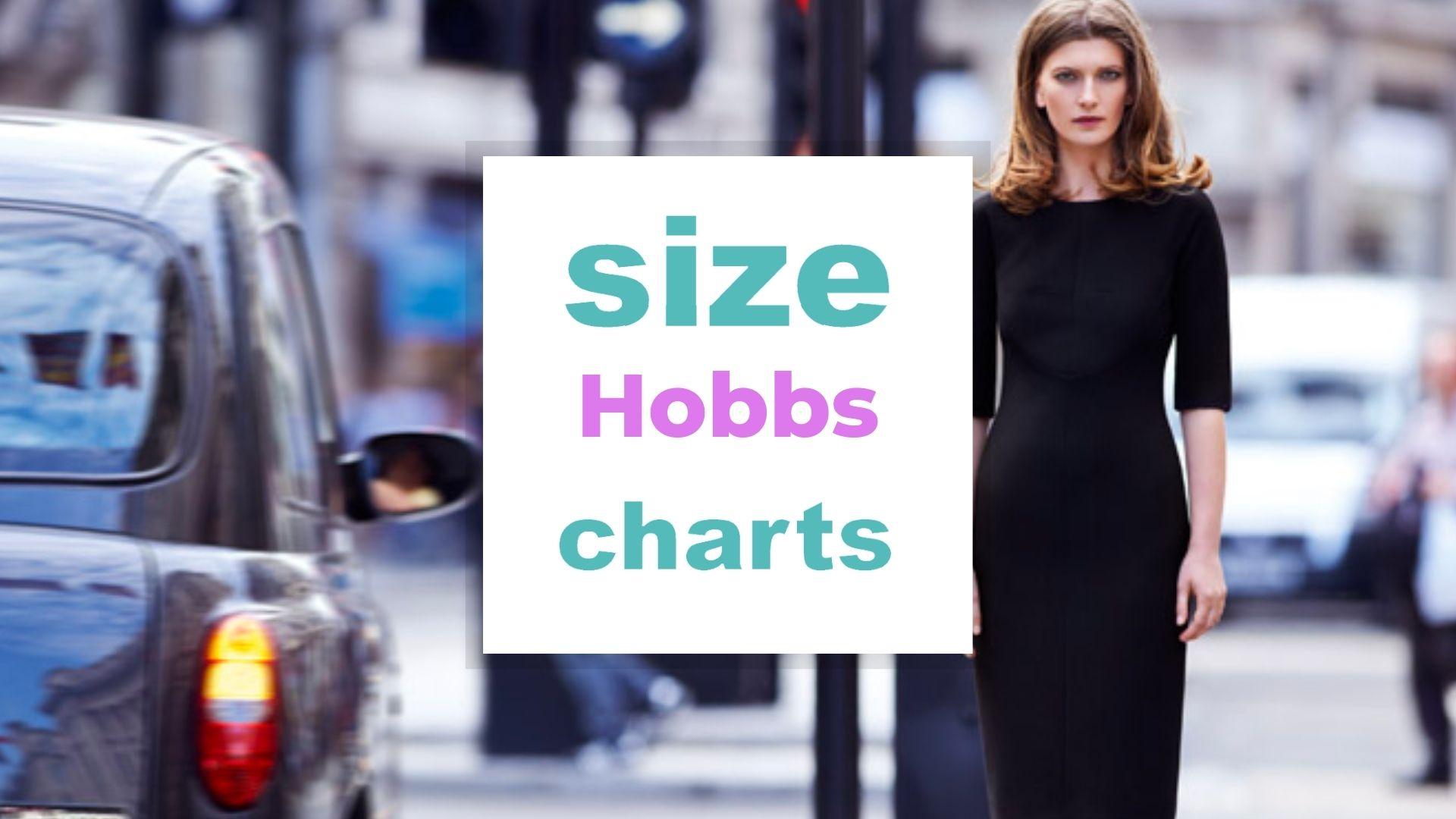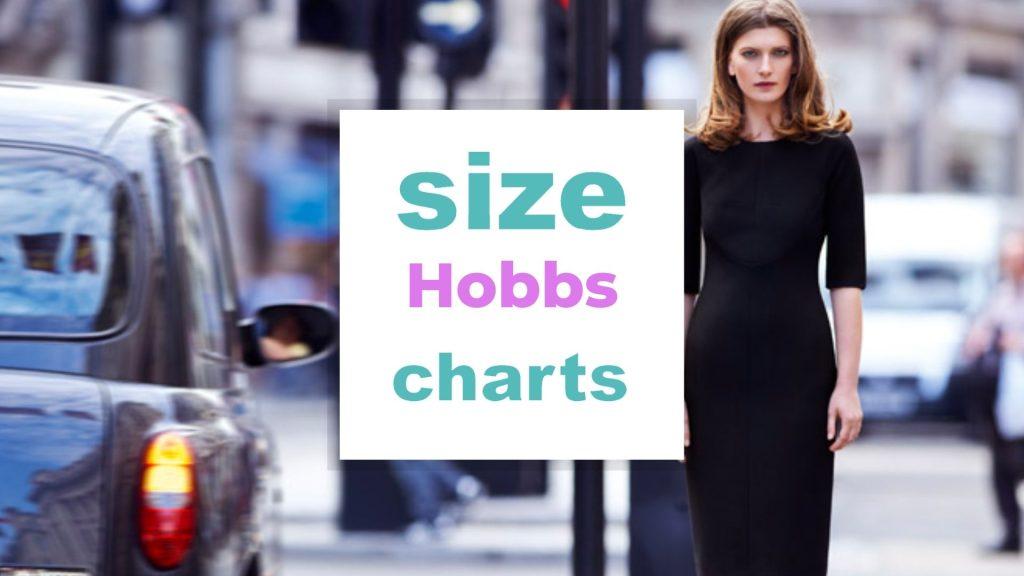 In the article below, we have prepared all the Hobbs size charts you can think of!
Jump right into the Frequently Asked Questions
We reviewed Tommy Hilfiger Size, Sizing of Fashion Nova, Land's End sizes, Old Navy size charts, American Eagle sizing, Levi's Jeans size, Chico's Sizes, J Crew sizes, Zara Women's sizes, Forever 21 sizes, express sizing, shein Sizing, asos sizing, Ralph Lauren sizes, Lacoste , Aeropostale, and much more here.
Hobbs Size Charts Table of Contents
Hobbs size charts
Related: Women's Clothing Size Chart and sizing conversion (US, UK, EU,…), US to EU Jeans Size for Women
| | | | | | | | |
| --- | --- | --- | --- | --- | --- | --- | --- |
| Clothing |   |   |   |   |   |   |   |
| Size | UK Size | Bust Size (Inches) | Bust Size (CM) | Waist (Inches) | Waist (CM) | Full Hip (Inches) | Full Hip (CM) |
| XS | 6 | 32 | 81.5 | 25 | 63.5 | 35 | 88.5 |
| S | 8-10 | 33-35 | 84-89 | 26-28 | 66-71 | 36-37.5 | 91-96 |
| M | 12-14 | 37.5-39.5 | 95-101 | 30-32.5 | 77-83 | 40-42.5 | 102-108 |
| L | 16-18 | 42-44.5 | 107-113 | 35-37.5 | 89-95 | 45-47 | 114-120 |
| XL | 20 | 46.5 | 119 | 39.5 | 101 | 49.5 | 126 |
International Size Comparison
 
 
 
 
Hobbs Size (UK)
Italy
France, Spain, Portugal, Belgium
Austria, Germany, Denmark
United States
Australia
Japan
6
38
34
32
2
6
7
8
40
36
34
4
8
9
10
42
38
36
6
10
11
12
44
40
38
8
12
13
14
46
42
40
10
14
15
16
48
44
42
12
16
17
18
50
46
44
14
18
19
20
52
48
46
16
20
21
Shoes
Hobbs Size
US
UK
Continental
Australia
36
5
3
36
3.5
36.5
5.5
3.5
36.5
4
37
6
4
37
4.5
37.5
6.5
4.5
37.5
5
38
7
5
38
5.5
38.5
7.5
5.5
38.5
6
39
8
6
39
6.5
39.5
8.5
6.5
39.5
7
40
9
7
40
7.5
40.5
9.5
7.5
40.5
8
41
10
8
41
8.5
42
10.5
9
42
9
Related: Shoe width Size Conversion: The importance of width!, What is the Average Foot Size for Men?
Belts Size Chart
 
 
 
Belt Size
UK
Length
( in )
Length
( cm )
Length
( in )
Length
( cm )
XS
6
244/5
63 cm
271/2 inch
70 cm
S
8
262/5
67 cm
291/2 inch
75 cm
M
10-12
291/2
75 cm
32.7 inch
83 cm
L
14 – 16
32.7
83 cm
352/5 inch
90 cm
XL
18
354/5
91 cm
383/5 inch
98 cm
Gloves
 
 
Glove Size
Palm Circumference
S-M
7 inch
18 cm
M-L
71/2 inch
19 cm
Learn more about Hobbs Size charts and brand in general (video)
Frequently Asked Questions
Is Hobbs true to size?
While there never lack a few mishaps here and there, Hobbs's outfits run true to size. Aware of the demand for its high-quality coats, Hobbs ensures that it has the most reasonable size charts that dictate its sizing during production. While the brand's outfit's prices are on the higher side of the scale, most clients swear by them for their sheer capability to serve them one season after another.
One thing that's always a challenge to find a perfect fit is a coat. Many so-called fast-fashion brands will try and make them fit a regular person without taking a keen interest in the details or unique body types. Unlike that, Hobbs coat sizings are very accurate, and wearing them would feel like they were made just for you.
Remaining true to its old but golden fashion, the brand adds a little bit of class to its designs and seeks to remain firm on matters of quality. You'll find the 80s classic trends still rocking without feeling today because of the professional blend of the then fashion and today's in one outfit. Their rich quality fabric allows you to wear a Hobbs coat for about 10 years without realizing it.
While some coats may shrink or lose their original vibe after multiple washing, Hobbs coats are designed for dry cleaning only. In this way, you're able to retain your coat's shine for years without ever regretting the much you spent on buying it. This is probably the reason why these coats are a go-to for the Duchess of Cambridge (Kate Middleton) who's always seen donning them on different occasions.
What size is M in Hobbs?
This is a Hobbs Carly dress size 12 – 14. To get the dress's measurement, two parts of your body will be involved. That is your chest and the waist. The medium size dress measures between 36 and 38 inches (91 – 97cm) of the bust and between 29 and 31 inches (74 – 79cm) of waist circumference. Most people's sizes fall within this range. However, you want to make sure that this size fits you snugly, giving you some room for comfort and flattery.
It's noteworthy that you experience body changes because of certain events in your life. Sometimes subtle and at times the changes are obvious. Either way, be sure to take your body measurements every time you want to buy clothes. The grave danger of assuming that your body is the same as it used to be in the past 4 months is being forced to wear something even when you can hardly breathe.
If you've gained a few ounces and increased in size such that you fall in between sizes, be sure to go up by half a size. In this case, you can get a Hobbs Carly to dress size 14. If you happen to get a smaller size than you thought, trash the frustration that comes with it by getting a replacement, if it's still in its original state, or get a size-up.
You want to get a size-up from Hobby because they will have known your requirements and work to retain the dress's original appearance. But the best way to get things done is to visit the store by yourself and fit different outfits to get your perfect fit. While the online purchase is also workable, it is only preferred when it's your last straw.
Do Hobbs trousers fit true to size?
According to multiple customer reviews, Hobbs has proven true to size on their bottom wear. While the brand might not be so generous to size for people who fall between sizes, it is a perfect brand for those who know what they want. Being that it works with its sizing charts, the brand will only go out of its way when a client has unique requirements. It's hard to find a brand that makes trouser waists that fit like a glove.
Hobbs has proved to be a rare clothing brand that makes buying hassle-free. Its hip sizes are extraordinarily accurate and in a wide variety to fit different body types and shapes. Normally, pear and apple body shapes need extra attention on the waist and hips which Hobbs trousers give them. In this way, you'll forget your former hassles of getting size ups and downs every time you bought a pair of trousers.
They are available for skinny legs, straight legs, slim, tapered, and wide legs. While many Hobbs trousers come in petite sizes, there are Hobbs sizes for big and tall clients. The trousers are sure to hug your figure, sticking snugly around the waist all the way to the ankles. The confidence-boosting Hobbs plus size trousers add some taste to appearance, making the wearer stand out for their sense of fashion. You don't need to feel so big or small in these wonder trousers because your perfect fit is hanging around their stores right now.
In rare circumstances will a client not be proud of what they got, especially if they used the online store. Hobbs online buying works well for returning customers. Hence, if you're a first-time client and can't help buying online, work closely with their very attentive, supportive customer service personnel.
How should Hobbs shoes fit?
Hobbs shoe sizings are accurate but to some extent. The more reason why, in some circumstances, they may run a size bigger. Many clients prefer familiarizing themselves with the brand's shoe sizing standards before making a step.
Their shoes, also, in a variety of designs would fit differently because of the difference in feet shapes. If your toes take a triangular shape, a round or rectangularly shaped shoe margin would feel either too big when you go a size up or may hurt your long toe. This is why you want to know which shoe shapes are friendly to your toe shapes and which size would perfectly fit them.
Moreover, the underline rule of getting shoes is one size will not always fit you. Since your feet absorb twice or thrice your weight due to gravity, your feet will get longer and wider over time. Factors such as body changes and conditions such as arthritis, high blood pressure, and diabetes will fluctuate your feet sizes over and over. Hence, at one point, if you wear a Hobbs size 8, you might need to go up by one or two sizes to a Hobbs size 10. The more reason why you want to fit your shoes every often.
Getting your feet measurements accurately is simple, following the steps below:
Before you get started, you want to make sure that you take the measurements when your feet are the widest and longest. Hence, do it on a hot afternoon and when standing because of gravity. Placing your feet on the couch or wall will not capture the full size of the foot.
Take a piece of plain white notebook paper and place your foot on it.
While standing upright, have your friend trace it, covering every inch of the foot.
Use a tape measure to get the longest parts and widest parts of your feet.
Record the measurements and use Hobbs size charts to compare their measurements. Get a shoe size whose measurements are most similar to your measurements.
If this proves a hassle, visit the store and try fitting different shoes. Visiting Hobbs stores is important not only for avoiding mistakes on sizing but also for getting personal help from their supportive personnel on which your shoe size tastes and feet compatibility.
What age group is Hobbs aimed at?
Hobbs knows that all people deserve to look good even in their old years, hence the reason for incorporating crazy outfits that many Baby Boomers fall in love with. Since people use certain things to reminisce about their past years, Hobbs helps them use clothes by reviving the same designs as they were back in the 80s. Hence, besides middle-aged women cladding in them to look young, they'd want to have these clothes in their closets for the longest time due to emotional attachment.
Being sensitive to the upcoming trends, Hobbs is a swear-by for youngsters as well, for their ever-unique designs and tastes. No one loves getting clothes whose luster would last for only a moment. This is why Hobbs opts to up its game on the manufacturing process to give good quality from the inside out.
Youngsters, hence, would rather spend their last penny on this amazing apparel than on anything else. Additionally, Hobbs London sizings have been the High Street crave through the years.
Are Hobbs shoes narrow, or wide?
Hobbs's shoe sizes are often accurate. However, they may come wide or narrow, according to the demand. There's currently a crisis in shoe width in the UK due to the lack of standardization of shoe sizes. This is why you may find two types of, say Hobbs size 6 shoes with different widths. The shoes are designed in that way to serve different customer needs, since one may have short but wide feet, among other unique situations.
The crisis is stemming from the fact that there are fewer shoe manufacturers in the UK who would otherwise pay attention to the prevalent shoe widths in the UK. Hence, most people end up complaining about the shoe widths and the fact that one shoe may have different widths.
However, since you don't want to always end up frustrated, look for some "survival techniques" such as fitting a shoe before transferring the cash to the store's account. Alternatively, you have the option of updating your shoe sizes all the time because your feet' width might alter from time to time due to the aforementioned circumstances. Good thing, Hobbs has a replace or refund service where clients who are not satisfied with the shoes can return them within a few days after purchase as long as they are in their original state.
Are Hobbs dresses small?
No! Hobbs's dresses fit like a glove, though. Hence, if you feel a little fuller this time, you're better going half a size up. On the other hand, you may get a size that makes you feel a little too frumpy. That's why it pays to use Hobbs sizing charts to help you know where you belong.
A Hobbs Carly dresses size 20 would be a good size for women between medium and large. The secret to all this is knowing how to measure your body size and getting what exactly you require. That's not it until you fit the dress beforehand.
Conclusion
So far, you know that working on your shopping style when getting Hobbs clothes will pay off. Being that Hobbs is a pricier High Street brand, you want to ensure that your buying process is stress-free, and without any flaws. Otherwise, why spend all the money for nothing? But it all starts with you. Keep updating your body and shoe measurements as you work with their latest sizing charts. This will make you a happy returning customer amid the always-ranting ones.
Do you have any questions? Anything that might not be clear yet to you? Please ask in the comments. We are here to help, always!
Picture in this post is from moorescoleraine.com
Related to Hobbs Size Charts