Window Sizes Chart and How to Measure Window Dimensions?
This post was last updated on April 19th, 2023 at 06:34 pm
What is the significance of window size? Window sizes are only one of the factors to consider when selecting windows for your house; others include style, material, color, and layout (skip straight to the Window Sizes Chart).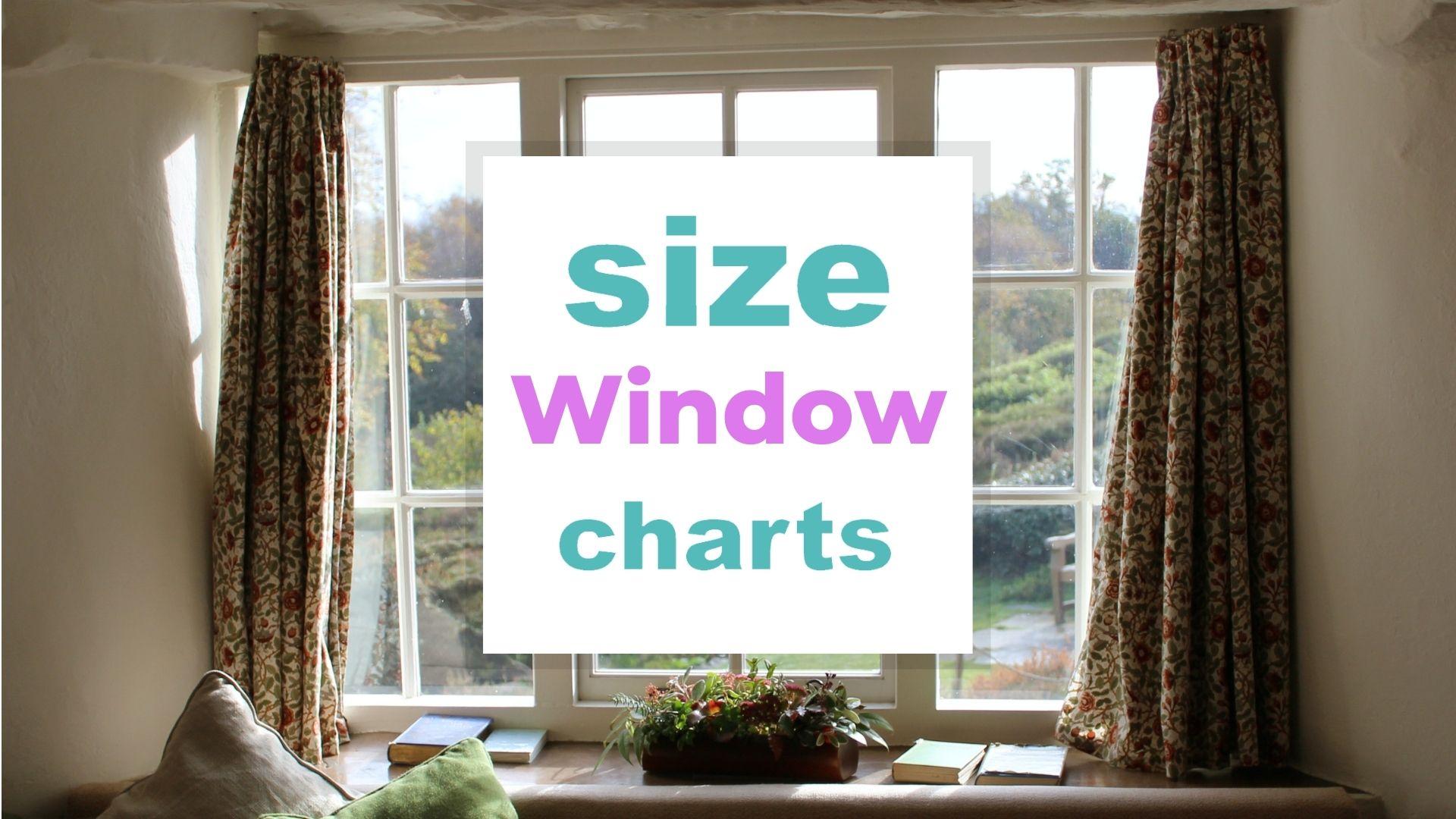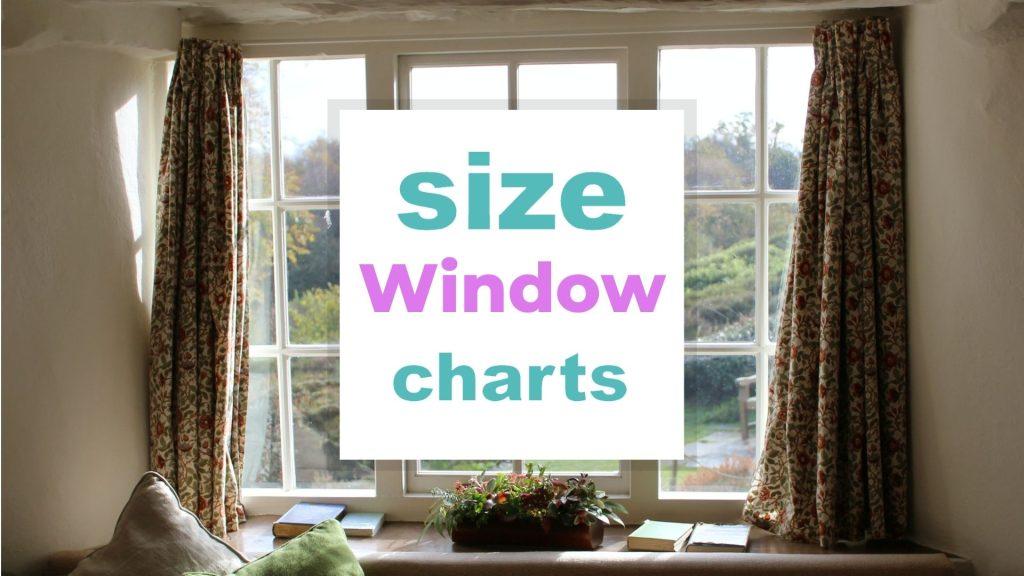 What are Standard Window Sizes?
Standard-size windows are predetermined dimensions that fit into commonly encountered openings in newly constructed homes. Standard-size windows work for most newly built homes because window openings typically fall into these dimensional categories.

Window magazine
The window sizes you choose should view not just the sizes of any existing openings in the case of restorations and conversions but also how they will sit with the other proportions of the house.
Let's check out the window sizes chart below!
Jump right into the Frequently Asked Questions
Related: Velux Skylight Size Chart – Roofing Help & Advice, Boiler Size Chart – What size boiler do I need?
Table of Content of Window Sizing
Window Sizes Chart
Related: Lamp Shade Size Guide Chart – How to Choose the Right Size?, Table Size Chart and Dimensions Guide by space and people
What are common window sizes? Standard window sizes differ based on the type of window you intend to install in your home. When determining conventional window sizes, manufacturers consider rough opening widths. The following are the many types of windows and some of their window chart sizes:
| | | | |
| --- | --- | --- | --- |
| Window Type | Description | Standard Width | Standard Height |
| Awning Window | It has a good view of the outside and is entirely secure. The benefit of this waterproof alternative is that you may quickly open it outward, even in light rain. | 24 to 46 inches wide (61 cm-1.2 m) | 20 to 92 inches wide  (51 cm-2.3 m) |
| Bay Window | It has one main fixed window pane and two smaller side windows (flankers) angled at 30 or 45 degrees to the wall. | 42 to 126 inches wide (1-3 m) | 36 to 78 inches wide (91 cm- 2 m) |
| Casement Window | This makes sure that your area is well ventilated from top to bottom. You will appreciate this model if you live in a warm climate and rely on the wind. | 14 to 35.5 inches wide (35.5-90 cm) | 29.5 to 77.5 inches wide (75 cm-1.95 m) |
| Double-Hung Window | This is the most popular window type seen in American houses. Because these windows are so popular, they are available in a wide range of conventional sizes. | 24 to 48 inches wide (61 cm-1.2 m) | 36 to 72 inches wide (0.9-1.8 m) |
| Picture Window | Picture windows that are large, broad, and elegant are great for rooms with a scenic outlook and enough wall space. They offer an architectural attractiveness that other window kinds do not have. | 24 to 96 inches wide (61 cm-2.4 m) | 12 to 96 inches wide (30.5 cm-2.4 m) |
| Sliding Window | It looks great in a tiny place that needs good ventilation, such as above a kitchen sink or in a small bathroom. | 36 to 84 inches wide (91 cm-2.1 m) | 24 to 60 inches wide (61 cm-1.5 m) |
Double-Hung Window Sizes Chart
Double-hung windows are the most prevalent form of replacement window. They are available in a range of sizes to fit any rough opening. They are frequently seen in the house in the bedroom, kitchen, corridors, and other areas.
| | | |
| --- | --- | --- |
| Window Brand | Window Size | Frame Material |
| Andersen 400 Series | 33.625 in. x 56.875 in | Wood |
| Pella 150 Series | 35.5-in x 65.5-in x 4.5-in | Vinyl |
| Jeld Wen V-2500 Series | 35.5-in x 71.5-in x 2.905-in | Vinyl |
| Simonton Madeira Series | 48 in. x 48 in. | Wood |
Casement Window Sizes Chart
Side-hinged windows, also known as replacement casement windows, are ideal for houses in hot climates that rely on breezes for ventilation and comfort all year. They are more effective for ventilation than double or single-hung windows and are less expensive.
| | | |
| --- | --- | --- |
| Window Brand | Window Size | Frame Material |
| Pella 150 Series | 35.5-in x 35.5-in x 1.31-in | Vinyl |
| Milgard Style Line Series | 47.5-in x 35.5-in x 2.875-in | Vinyl |
| Simonton Madeira Series | 48 in. x 48 in. | Vinyl |
| Jeld Wen W-5500 Series | 47.3125-in x 35.5625-in x 4.5625-in | Aluminum Clad |
Sliding Window Sizes Chart
Sliding windows are frequently put in your home's bedroom, bathroom, basement, kitchen, or other rooms. The width of slider windows is more than the height. If your window measurements fall within this range, you may install a regular sliding glass window and replace it without requiring specific modifications to the rough opening.
| | | |
| --- | --- | --- |
| Window Brand | Window Size | Frame Material |
| Andersen 400 Series | 24.125 in. x 48 in. | Wood |
| Pella Lifestyle Series | 29-in x 47-in x 4.5625-in | Lite Wood |
| Simonton Daylight Max Series | 30 in. x 48 in | Vinyl |
| Jeld Wen W-2500 Series | 24-in x 36-in x 4.5625-in | Aluminum Clad |
How to Choose the Right Window Size?
Related: Sofa Size and dimension guide for all kind of couches, The complete Stove size chart with tips to get the best out of your kitchen
There are several elements to consider when determining the appropriate window size for a space. Two of the most important considerations are the materials to be utilized and the window style that will best complement the beauty of your home. Another crucial thing to consider is the size of the window. Knowing how to determine window size for a space is consequently beneficial.
Before you begin looking for an excellent window solution for your house, you must master the basics of defining typical window sizes. Here are some pointers from a patio door and window expert:
Make sure the window sills are low enough to see when you're seated.
If the glass is too close to the floor, you will require safety or tempered glass.
Make the windows tall enough to seem proportional inside if your rooms have high ceilings.
Allow extra space above the window for window curtain rods.
Choose the length and breadth of the window to other parts of the home, from inside to the outside.
How to Measure Your Window Size in 3 steps
Related: Bath Size Chart and Sizing Guide, Ventilation Hood Size Guide and dimensions for your kitchen
Proper window measuring is critical for effectively installing new or replacement windows in a home. Following these rules will ensure precision and, as a result, the optimal functioning of new windows.
Step 1: Measure the preliminary opening width by taking three horizontal measurements of the window frame.
Measure the distance horizontally across your frame from each side jamb at the top, middle, and bottom.
Make a circle around the smallest of the three figures.
The smallest size is your approximate opening width, which is the primary measurement for buying a new window.
Step 2: Measure the preliminary opening height by taking three vertical measurements of the window frame.
From the head jamb to the window sill, measure the distance vertically across your frame from top to bottom on the window's left, middle, and right sides.
The smallest of the three values should be circled; this is your rough opening height.
Step 3: Determine the width of the window opening.
It is critical to determine the exact depth since some windows will be too deep to fit into a replacement window opening.
Run a tape measure from the outside and inside of the window frame and measure from edge to edge.
Do this in multiple places around the window frame, and then use the smallest measurement as your final dimension.
Learn more about how to measure windows (video)
Frequently Asked Questions
What are typical window sizes?
The average window size or most frequent window size is 24 x 36. The standard window sizes and specifications for fixed, regular, and double-hung windows may differ depending on the brand.
Do window sizes include the frame?
Remember that vinyl and aluminum window dimensions comprise the complete unit — glass, frame, and sash. At the same time, the glass size determines wood window specifications.
What is the difference between the rough opening and window size?
A rough opening usually is half an inch bigger than the actual window size. For example, if you purchase a high-quality casement window with an opening size of 60 inches by 50 inches, the window will be 59-1/2 inches by 49-1/2 inches.
What is a normal bedroom window size?
Normal window size for a bedroom window is determined by the type of window installed or changed in your bedroom. The majority of residences have single or double-hung bedroom windows. If this is the case, your bedroom windows are most likely one of the following sizes:
24 in. x 36 in.
24 in. x 46 in.
28 in. x 54 in.
28 in. x 66 in.
28 in. x 70 in.
34 in. x 46 in.
34 in. x 62 in.
Conclusion
Before you search for the ideal windows for your house, you need to grasp the size notation used by window manufacturers. It will make it easier for you to select the appropriate items. Size measurement is relatively straightforward.
Window sizes are displayed as four-digit numbers. The first two values represent the window's width, while the second two represent its height. These measurements are for height and breadth in feet and inches.
Moreover, it is crucial to remember that, while window sizes are typically specified in whole numbers, they are usually half an inch smaller than the stated figure. It is done to facilitate installation.
If you have any questions, comment down below.
Picture in this post is by Laura Cleffmann on Unsplash
Related to Window Sizes Chart