What is my Driving Gloves Size?
After learning about the sheer importance of driving gloves, your next question will be how to get one that allows you to perform greatly behind the wheel. You might be doing it wrong if you're always lured to look at other factors before considering how it feels, or rather, its size. Why would you need to prioritize driving gloves size even before minding how the glove will make you feel? Is it really worth it?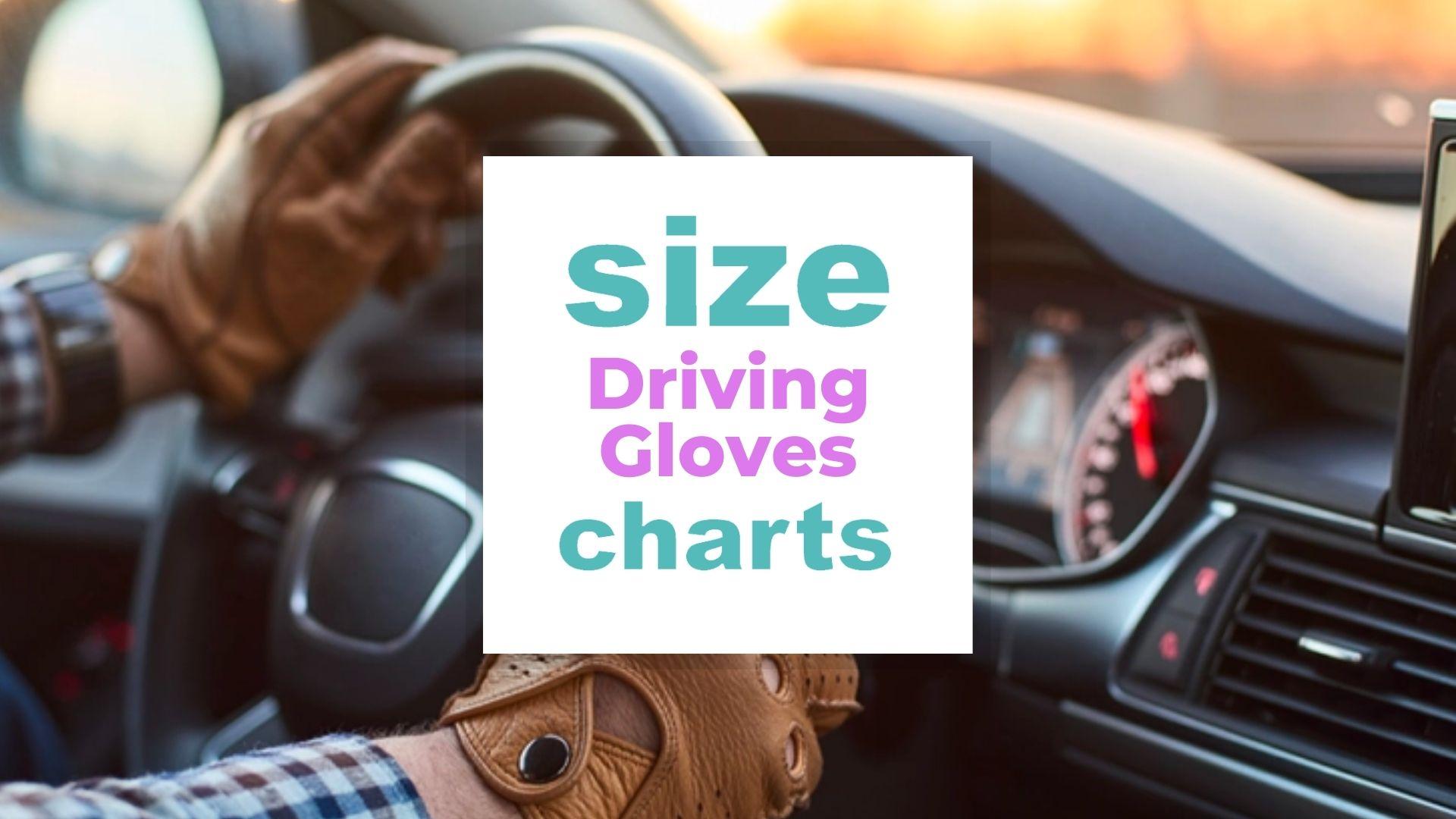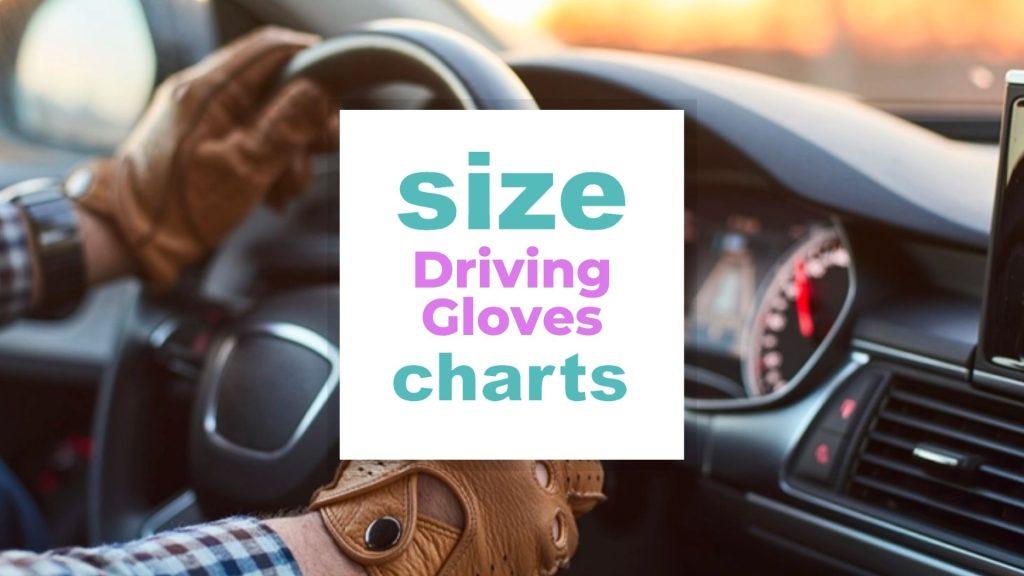 One thing is for sure, if something fits you well, it's going to give you a cool appearance even when other factors aren't considered. Besides, you will have all the benefits to reap.
The following section addresses all your queries about driving glove sizes.
Jump right into the Frequently Asked Questions
Related: What is My Touch Screen Gloves Size?, What is my Weightlifting and Gym Gloves Size?
Driving Gloves Size Tabe of Contents
Driving gloves size charts
Related: Gloves Size chart and fitting guide
| | | |
| --- | --- | --- |
| Glove Size | Hand Circumference (inches) | Hand Circumference (cm) |
| XS | 5.5 – 6 | 14 – 15.2 |
| S | 6.5 – 7 | 16.5 – 17.8 |
| M | 7.5 – 8 | 19.1 – 20.3 |
| L | 8.5 – 9 | 21.6 – 22.9 |
| XL | 9.5 – 10 | 24.1 – 25.4 |
| XXL | 10.5 – 11 | 26.7 – 27.9 |
How do you measure driving gloves?
First off, your goal is to end up with something that feels like a second skin. A glove that sticks to your hand, faithfully serving its purpose without riding sideways. Getting your glove measurement is fast and easy. You'll only need to get your hand circumference measurement and the rest of the measurements will fall in proportion. Hence, get yourself a tape measure and wrap it around your dominant or writing hand.
Place your four fingers together, excluding the thumb, and place the tape measure at the widest part across the palm. Let the tape measure, string, or cord feel comfortable around your hand without being too tight or too loose. Place the cord or string against a ruler, in case you don't have a measuring tape, and record your hand circumference.
After getting the width or circumference, go ahead to measure the length of your hand. Let your hand lie flat on a flat surface and place your tape measure on the tip of the middle finger, down to the wrist. Alternatively, place your hand on top of a white notebook paper and mark the tip of the middle finger down to the wrist. Ensure that the latter measurement is in a vertical position with your middle finger.
Round up the bigger figure, which is the hand circumference to the nearest whole number and convert the measurement using a driving glove size chart.
Due to the difference in hand circumferences between men and women, most sizing charts are categorized in terms of gender. Hence, a men's size chart will have bigger hand circumferences as their smallest size as compared to women's. For instance, size extra small in men's charts has a hand circumference of 19cm (7.5 inches) while women's charts have 6 inches (15cm) of hand circumference as their extra small size.
Learn more about driving gloves size (video)
Frequently Asked Questions
What does glove size 7 mean?
According to BMW driving gloves size charts, size 7 is the smallest size in men's charts but the second smallest size in women's sizing charts. The size has a hand circumference of 7 inches which is 18cm. While there is no standardization for driving glove sizes, BMW sizing charts could be used as a reference when getting gloves from other brands.
However, if this doesn't work so well for you, make a visit to a driving gloves store and try out different sizes until you get the right size.
Size 7 is taken out by people with as small hand circumferences as 7 to 6.5 inches. The glove will always come with short finger sizes. However, you might want to work closely with your manufacturer if you have longer fingers than this size. This is where you'll need to send them your finger length measurements to get a pair that's specifically sewn for you.
Good thing, this doesn't have to take a big chunk of money out of your pocket even for renowned brands like BMW.
How should driving gloves fit?
A good driving glove should neither be too big nor too small. Instead, it should feel comfortable and have enough room for your hand's mobility. In some cases, good driving gloves might feel a little tight on the first day but stretch and adjust to your hand size with time.
After buying such a glove, put it on and slightly bend your fingers outwards. A good size will have a slight crease on your knuckles. However, if the glove is still too tight to give your hand some good mobility space, then you might want to replace it with a bigger counterpart.
On the other hand, if no creases occur, the glove is a smidge too big for your hand. Sizing down could treat you better or look for a good glove cutter.
To avoid overstretching the gloves, be cautious about how you remove the gloves. Always start by pulling the gloves from your fingers, one at a time then gently pull them off the hand. In this way, XXL driving gloves will remain the same size for longer than you know.
Are driving gloves the same size as regular gloves?
No! Driving gloves are specifically curated for driving and do not serve the same purpose as other gloves. This is why they are mostly thinner than regular gloves because they are not meant to retain the hand's warmth.
In fact, while driving, the hand might heat up because of the car's vibration, this is why a driving glove has ventilation holes and is generally shorter than regular ones.
Besides ventilation, the ventilation holes give a little more space for the mobility of the hands. However, if driving under cold climatic conditions, warmth will be a necessity, making regular gloves a necessity.
Is size 7 driving gloves medium or large?
A size 7 driving glove is typically considered to be a medium U.S. size. This size corresponds to an 8″ circumference at the palm and a 9″ circumference at the knuckles, making it neither tight-fitting nor overly loose. It is important to remember that sizes may vary depending on the manufacturer, so it is best to look up their individual guidelines before making your purchase.
Should driving gloves be tight?
Not really. While some people might be tempted to buy gloves that are too tight in an attempt to enhance their grip on the wheel, this can actually have the opposite effect. That's because gloves that are too snug impede movement and limit your ability to adjust your grip as needed.
On the other hand, gloves that are too loose may shift or slip off as you turn the wheel or move the gear shifter. The best option is to find a pair of driving gloves that fit well but still give you enough room to maneuver and tweak your grip when necessary. With drivers often having to switch up their gripping angle, loosen or tighten their hold, and be able to react quickly in stressful situations, having a glove that fits properly can make all the difference on the road.
And while some people may want a fashionable look when they're behind the wheel, tight isn't always right when it comes to driving gloves – wearing ones that are too small will only lead to compromised performance and uncomfortable hands.
The bottom line: if you're considering buying driving gloves, opt for ones that fit comfortably tight around each finger and your thumb without leaving you feeling restricted or covering a tightening effect on any part of your hand. This way you can enjoy both enhanced handling and maximum comfort – a winning combination for any driver! 
Conclusion
When shopping for driving gloves, size is an important consideration. If the gloves are too large, they may slip off while you are driving. Conversely, if they are too small, they may be uncomfortable and impede your range of motion. Fortunately, there are a few simple steps you can take to ensure that you choose the right size gloves.
First, measure the circumference of your hand just below the knuckles. Next, consult the size charts here to find the corresponding glove size. Finally, try on the gloves to make sure they fit snugly but not too tightly. By following these steps, you can be confident that you will choose the perfect size of driving gloves for your needs.
We hope that this guide about driving glove sizes will help you to find the perfect driving gloves for yourself. Please ask any questions and we'll definitely assist.
Picture in this post is by Baptiste David on Unsplash
Related to Driving Gloves Size