Car cover size chart: a complete guide by car size
This post was last updated on September 3rd, 2023 at 10:02 pm
Do you want to protect your car on rainy or winter days? Going away for a long period and protect save your car from dust or extreme weather conditions? Go for a perfect fit car cover. Discover an easy-to-use car cover size chart that helps you find the correct sized car cover based on your car's dimensions. Why is a good car cover size important? To protect your car the best way possible against time, weather conditions and dust.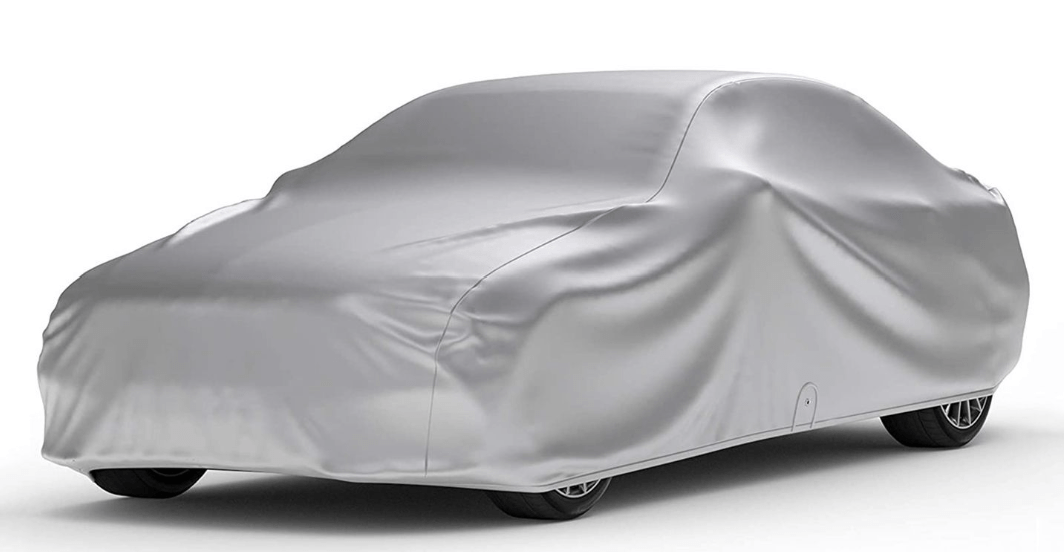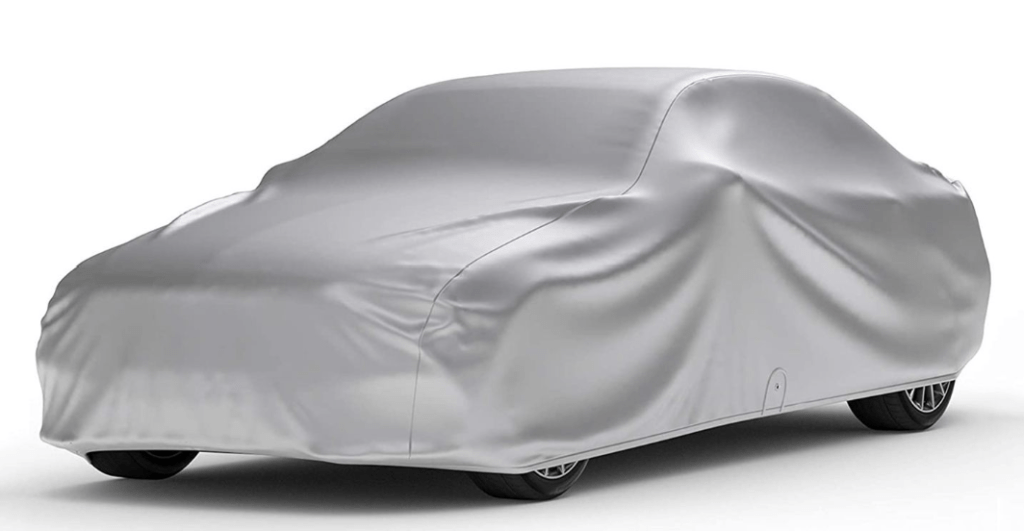 How to measure your car for a car cover
How do i know my car cover size?
Length: Measure from left to right across the longest part of your car. This must include bumpers, spare tires, and other accessories.
Make sure to measure in a straight line across your vehicle, do not measure any contours
Width: Measure from left to right across the widest part of your car, including tires but not including side mirrors.
Tip for measuring the lenght or width of your car: put the measuring tape on the ground alongside your car
Height: Measure the tallest point of your car from the ground up, including roof racks or other accessories.
Car cover size charts
Car Covers
Car cover sizes are mostly determined by the size of the car and are divided into 5 size-types of cars.
| Size | Description | Dimensions |
| --- | --- | --- |
| Size 1 | Fits cars up to 13′ 1″ (157″) | 157″ L x 60″ W x 48″ H |
| Size 2 | Fits cars up to 14′ 2″ (170″) | 170″ L x 60″ W x 48″ H |
| Size 3 | Fits cars up to 16′ 8″ (200″) | 200″ L x 60″ W x 51″ H |
| Size 4 | Fits cars up to 19′ (228″) | 228″ L x 60″ W x 51″ H |
| Size 5 | Fits Cars up to 22′ (264″) | 264″ L x 70″ W x 53″ H |
Car covers size by type of car
Cover Dimensions in centimeters (LxWxH)
Classic Mini / Fiat 500 – 315 x 155 x 135
Beetle / Minor / New Mini – 415 x 160 x 150
Hatchback Small – 380 x 160 x 140
Hatchback Medium – 420 x 175 x 150
Hatchback Large – 445 x 185 x 150
Estate Small – 430 x 175 x 150
Estate Medium – 455 x 180 x 150
Estate Large – 485 x 185 x 150
Estate Extra Large – 505 x 190 x 155
Lotus / Caterham / Midget – 370 x 155 x 115
Sports Car Small – 410 x 155 x 125
Sports Car Large – 440 x 175 x 130
Sports Car Extra Large – 450 x 190 x 130
Sports GT – 480 x 195 x 130
Porsche 911 – 430 x 165 x 135
Why do i need a car cover?
1. Save Time and water
Tired of spending time Washing your vehicle that sits there for days at a time? Wash it and Cover it! From snow, sun, bird droppings, dust or high winds, car covers help keep your vehicle cleaner longer, meaning less frequent washes.
2. Protection of your car
Over time, car polish and paint tend to fade due to the elements. Protecting it from UV, hail storms, bird droppings, will make your car keep its value much longer
Car cover sizing explained
Conclusion
Do you want a snug fit that's easy to cover your car with and easy to pull off when not needed but not too loose? Check the Car cover size charts to find the right cover for your car. Generic car covers are available but they provide mediocre protection against elements.
Can indoor car covers be used outdoors?
Yes, but only for a very short period and in good weather conditions. Moisture will get trapped underneath the cover and will affect your car. An indoor car cover protects your vehicle from dust and dirt in your garage, not UV or rain in the open.
Picture in this post by Billy Freeman on Unsplash
We're working on other cover sizing like (formosa)
ATV Covers
BBQ Covers
Car Covers
Jet Ski Covers
Motorcycle Covers
Pet Car Seat Covers
Scooter Covers
Tractor Covers
UTV Covers
Related Car size charts