Printable Ruler In Cm: Make it Yourself
This post was last updated on March 17th, 2023 at 10:18 am
A printable ruler in cm is a ruler that can be printed out on a printer. This type of ruler is often used by children or adults who need to measure something in centimeters. Most printable rulers have metric and standard units, so users can switch between them depending on what they are measuring.
Some printable rulers also have centimeters on one side and inches on the other, making measuring both Imperial and metric units easy. Before printing a ruler, users should check that their printer is set to the correct scale – either 100% or "fit to the object of measurement."
If you need a quick and easy way to measure something in centimeters, then a printable ruler is definitely the way to go!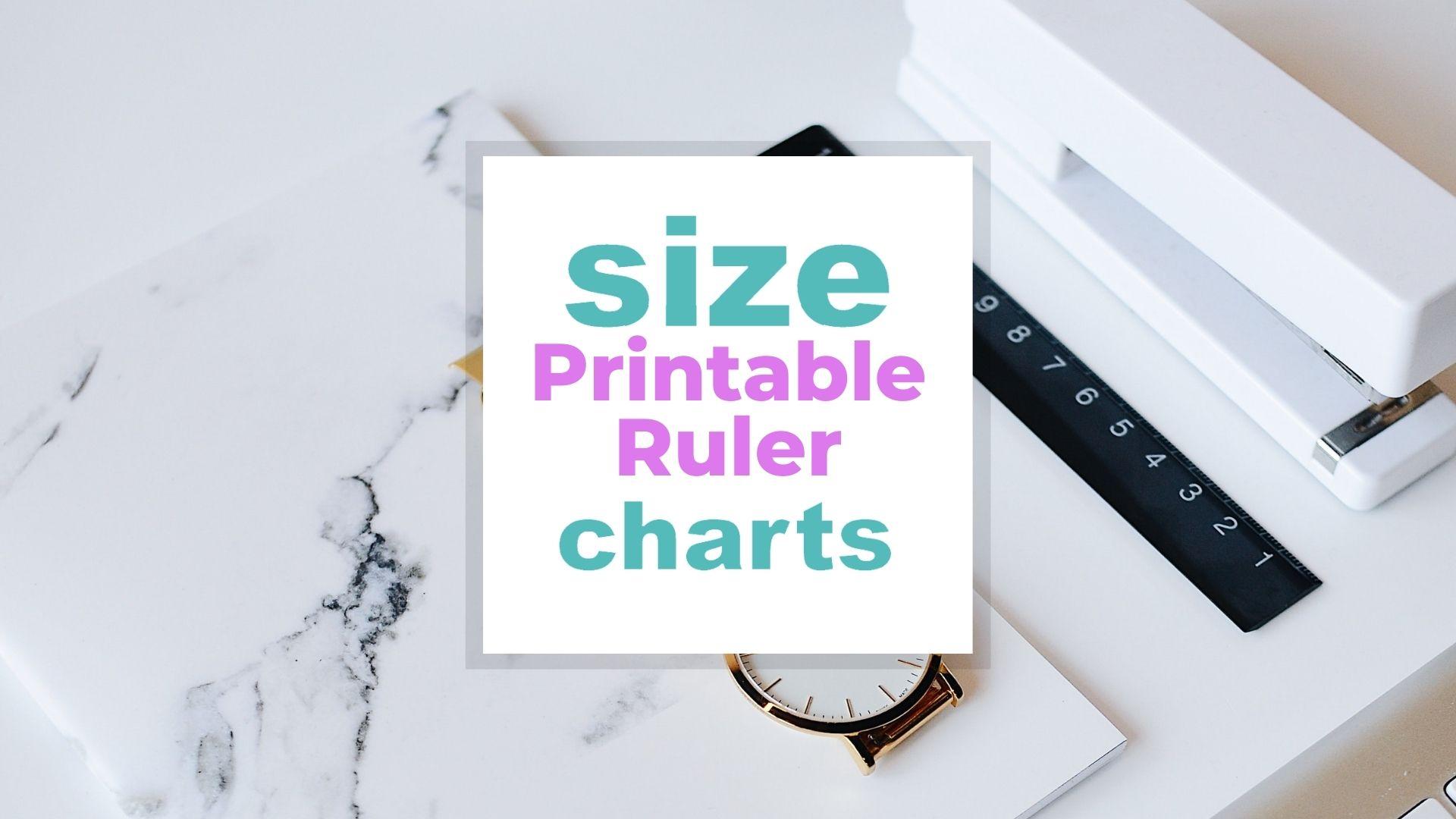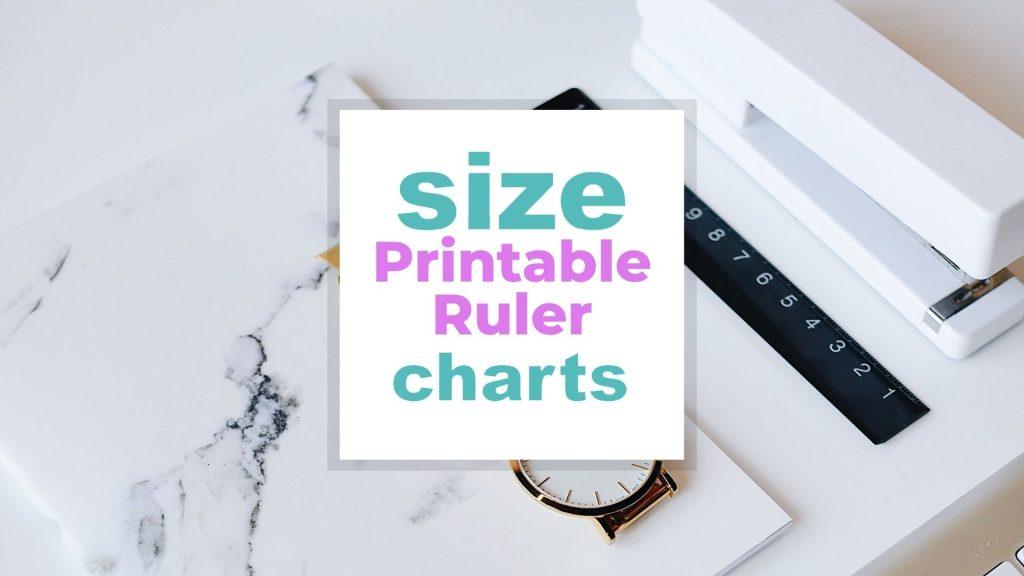 Related: Staple Gun Size Chart by model and staple gauge, Pallet Dimensions and Types by industries in inches & centimeters, Light bulb Size Chart: Types and Dimension guide, Printable ruler in inches with free download and tips, Reading A Ruler: Everything You Need to Know, Printable Measuring Tape: Do It Yourself
Make your printable ruler Table of Content
What is a printable ruler in cm?
A printable ruler in cm is a must-have for anyone who does any kind of crafting or DIY project. They're extremely versatile and can be used for everything from measuring fabric to drawing straight lines.
But with all of the different sizes and brands on the market, it can be tricky to find the right one for your needs. That's why we've put together this guide on choosing and finding the right size printable ruler.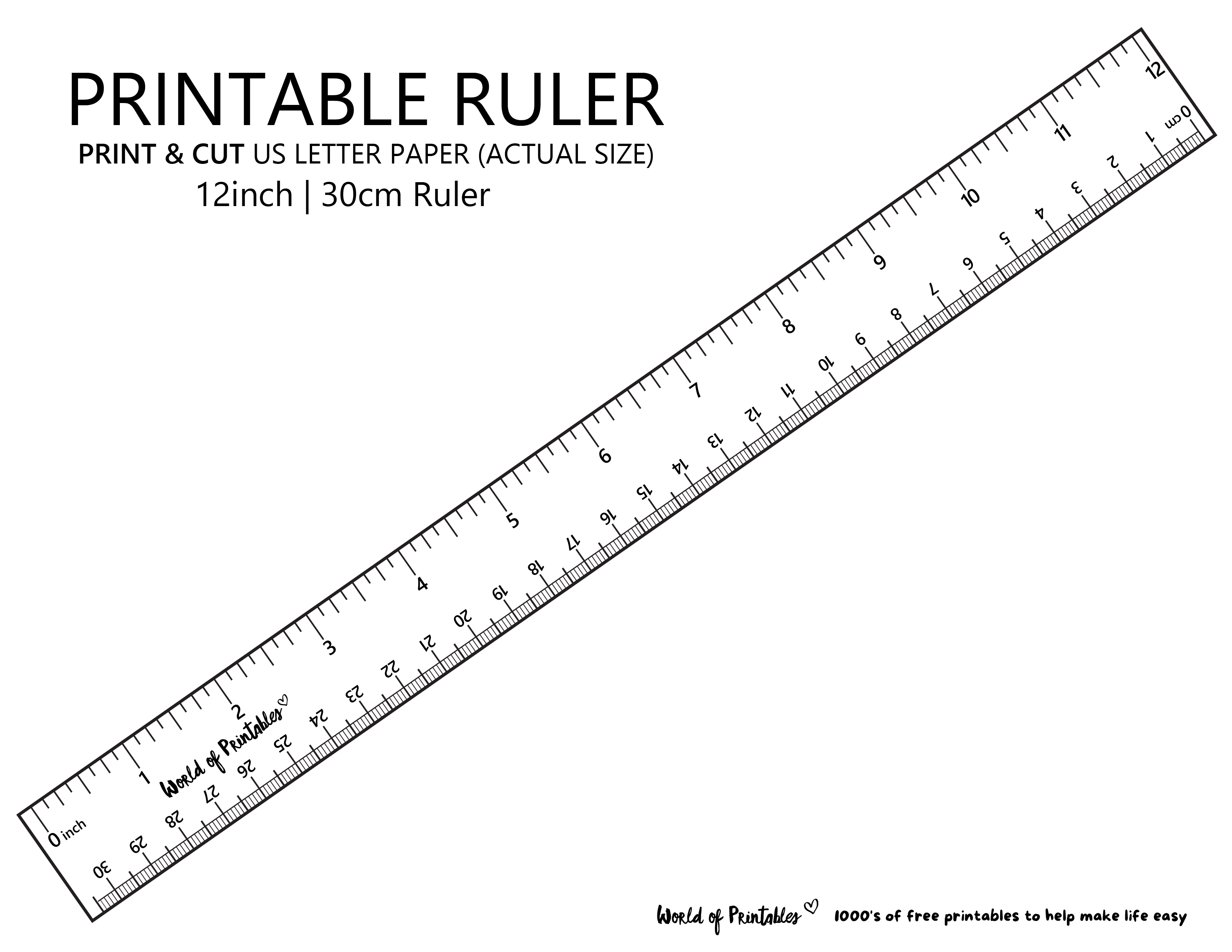 Why it is important to know the right size before using a printable ruler in cm?
It is critical to know the right size before you can print and use a printable ruler, regardless of the type you are looking for whether printable ruler cm pdf, printable paper ruler cm e.g every printable ruler cm, printable ruler cm a4 or even printable 30cm ruler.
Other common options include 20 cm ruler printable, printable ruler cm mm, and 10 cm ruler actual size printable ruler among others. You can also explore free options including free printable cm and mm rulers, free printable ruler cm, etc. 
First, if the ruler is too small, it will be difficult to read and use.
Second, if the ruler is too large, it will be cumbersome.
Third, if the ruler is an inappropriate size, then the cm won't be able to lay flat on the object and will be difficult to use.
Finally, if you are using the ruler for quilting or another craft that requires precision, an incorrectly sized cm ruler can result in inaccuracies.
How to choose the right size printable ruler in cm?
When shopping for a printable ruler in cm, choosing the right size is important. Rulers vary in size, so it's important to make sure you select the one that is the correct scale for your needs. If you need to measure something small, like a button, then you'll want to select a small ruler.
Conversely, if you need to measure a large area, like a wall, then you'll want to select a ruler that is larger in scale. Another thing to consider when choosing a ruler is the margin of error. A smaller ruler will have a smaller margin of error than a larger ruler.
How to measure your printable ruler in cm?
Now that your printable ruler is in cm, it's time to measure something! To measure an object, find a straight edge and place the ruler so that the 0 (or start) is lined up with one end of the object.
If you're measuring something that is curved (like a waist), line up the 0 with the point of greatest curvature. Hold the ruler against the object and read the measurement at the other end.
Be sure to keep the ruler straight while measuring or you'll get an incorrect measurement.
How to measure things with a printable ruler + free printable ruler (video)
Can I print a centimeter ruler?
You sure can! Many brands have made it super easy for you. It's a great way for accurately measure anything from fabric to furniture.
When measuring, use a fine-tip pen or pencil to make marks on the ruler that are as close to the edge as possible. This will ensure more accurate measurements. Happy measuring!
How can I print a ruler?
There are a few ways to print a ruler. The easiest way is to open the ruler in Adobe Reader or Acrobat and print it from there. You can also save the ruler as a PDF file and print it from your PDF reader. If you have a printer that scans, you can scan the ruler and save it as a PDF file.
How do you print an accurate ruler in Word?
It's simple. Follow these steps:
Step 1: Open up a new Word document and click on the "Page Layout" tab. 
Step 2: Scroll down to the "Scale to Fit" section and choose either "Print Width" or "Print Height." 
Step 3: Click on the "Margins" tab and choose "Custom Margins." 
Step 4: In the "Top" field, type in the height of your ruler in centimeters (10 cm minimum is recommended). 
Step 5: Click on the "OK" button and your ruler will print!
Can you print an mm ruler?
Yes, you can print an mm ruler. For instance, if you want to make sure a certain form is filled out correctly using millimeters then printing mm long ruled lines at the proper measurement will help make sure it is accurate
How many CM is an inch?
There are 2.54 centimeters in an inch, so CM is about two-fifths (40.6%) of an inch. In other words, one centimeter is approximately 0.4 inches. The exact conversion from cm to inches depends on which system of units you're using – the imperial/US customary units or the metric system – but they're very close.
It's important to remember that a centimeter is a unit of length, while an inch is a unit of measure – they're not directly equivalent. An inch is traditionally defined as the length of three grains of wheat placed side-by-side, while a centimeter is 1/100th (one hundredth) of a meter.
How large is a millimeter? 
A millimeter is a very small unit of measure. It is about 1/1000 of a meter, or about the thickness of a human hair. So, one millimeter is not very big at all! However, despite its small size, the millimeter is an important unit of measurement in many fields, including manufacturing, engineering, and science. 
Conclusion
Whether you're looking for a printable ruler to measure a fabric piece or you just want to be able to print an accurate ruler at home, hopefully, this guide helped. With this guide, you should certainly be able to measure and find the right size printable ruler in cm in no time.
Picture in this post is by Sven Mieke on Unsplash
Related to Rulers/House Size Charts