Leesa Mattress Dimensions guide
This post was last updated on September 12th, 2021 at 10:12 pm
The Leesa mattress is a premium mattress from the USA, launched in January 2015. It is also the best one-fits-all mattress available in all regular Mattress sizes. That is why almost every type of sleeper should be able to sleep well on it. The below Leesa Mattress Dimensions guide is a good help to select the perfect sized Leesa Mattress for a perfect sleep. Aside from taking care of your sleep, Leesa Mattress Company donates many mattresses to charity! Kudos!
Leesa Mattress Size Table of Contents
About Leesa Mattresses
Leesa's goal is to make the world a better place with its innovative products. The company conducted research on consumer needs and preferences, then set out in pursuit of innovation by launching Leesa Original mattress – an all-foam offering that sets them apart from other brands competing for attention within this competitive market space.
In the following year the Leesa Mattress Collection has expanded into Three additional product lines: Hybrid Mattresses, luxury 12″ coil-on-coil design called "Legend" & the Studio by Leesa Mattress combining comfort with high-quality materials at a value for starters, students, and so on.
Because of its high adaptability, it should be able to adapt to almost any body type. The foam layers used in the Leesa mattress are responsible for this. It consists of three foams in total: Avena foam (comfort foam), memory foam, and basic foam. The combination of Avena and memory foam creates a pleasant, medium-firm lying feeling. For mattresses made of visco foam (memory foam ), the Leesa also achieves a very high-pressure relief. Together with a stable base layer, the mattress serves as the ideal support for the body. Leesa supplies mattresses that use premium foam and proven sleep optimization technologies to give you a much better night's sleep. Leesa is made entirely in the USA and their substances are CertiPUR-US accredited.
For every 10 mattresses they sell, they donate a mattress to a non-profit organization. So far, they have donated more than 30,000 mattresses to homeless shelters and other organizations that help men, women, and children at risk. In addition, they plant a tree for every mattress sold and volunteer in their community. They have obtained B Corp certification for their social and environmental performance.
The Leesa Hybrid strikes a great balance between an innerspring mattress and a foam mattress.

The wirecutter
The full international Mattress Size Charts you can find here
The dimensions of your room for the best Mattress size is handled here
Overview of All Models of Leesa Mattress Sizes 
Leesa Mattress Weight and Thickness
| | | |
| --- | --- | --- |
| Leesa Mattresses Type | Weight | Thickness |
| Leesa Original | 45 lbs to 92 lbs | 10" |
| Leesa Hybrid | 75 lbs to 142 lbs | 11" |
| Leesa Legend | 81 lbs to 149lbs | 12" |
| Leesa's Studio | 46 lbs to 82lbs | 10" |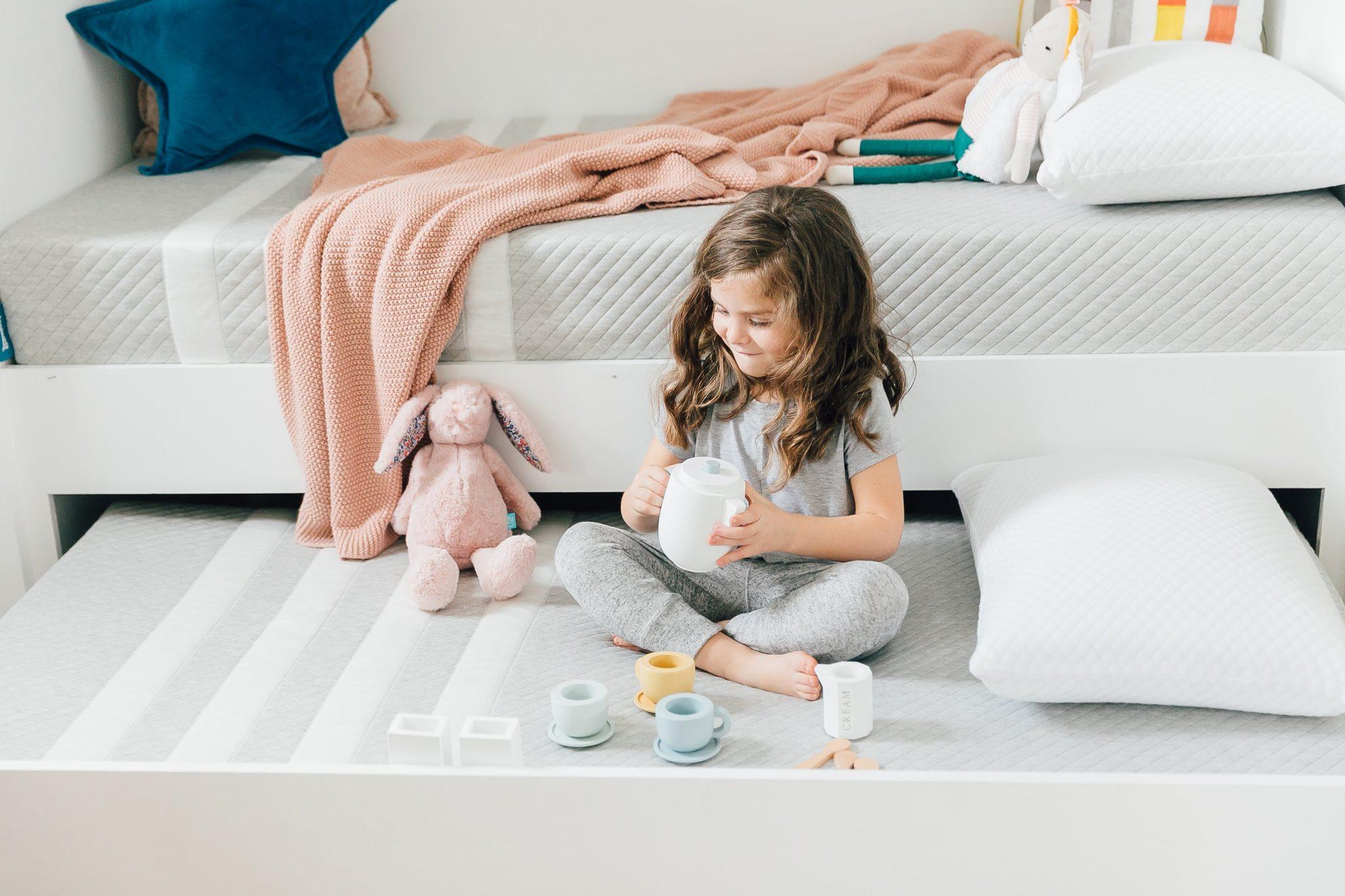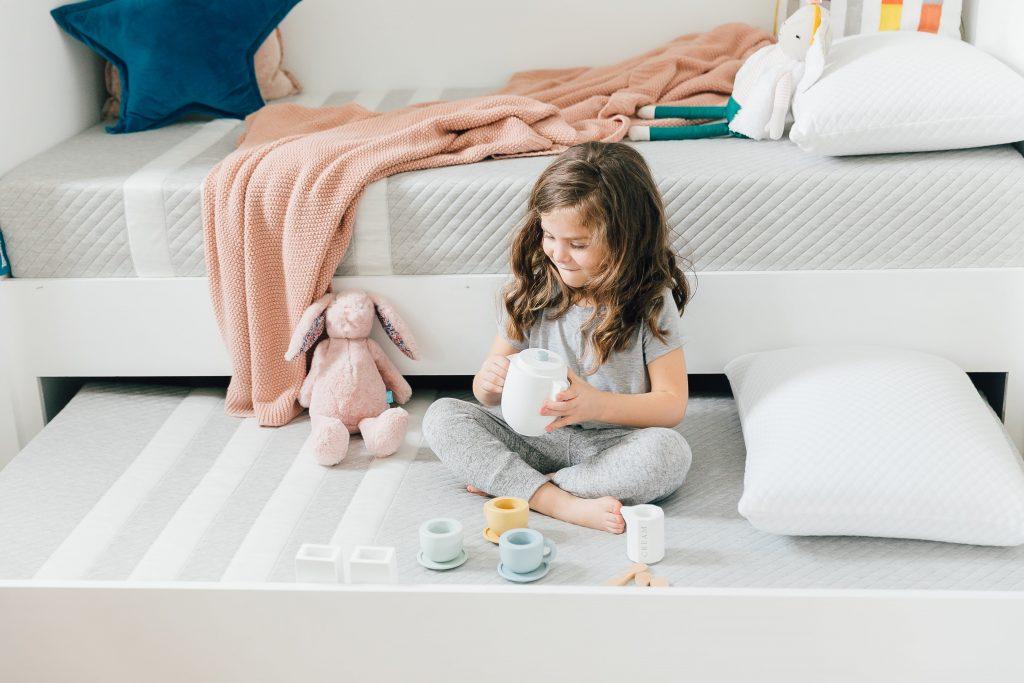 Leesa Original Mattress Dimensions
Suitable for many sleepers, this mattress features 3 layers of luxury foam that provide breathability, pressure relief and long-lasting support. The mattress cover is incredibly soft and keeps you cool all night long. Leesa features a soft mellow texture with moderate support. LSA200 Foam (Top Layer) is a fast response foam that provides immediate pressure relief. The next layer of memory foam works as a transition layer and further provides contours to your body, helping your curves. Typically this includes a great moderate feel and we speed it up by about 7 on a 1 to 10 firmness scale with 10 being the firmest.
Leesa Original Mattress Size Chart
| | | | |
| --- | --- | --- | --- |
| Leesa Mattress Sizes | Dimensions | Weight | Thickness |
| Leesa Twin Size | 38″ x 75″ | 45 lbs | 10" |
| Leesa Twin XL Size | 39″ x 80 | 48 lbs | 10" |
| Leesa Full Size | 53″ x 75″ | 56 lbs | 10" |
| Leesa Queen Size | 60″ x 80″ | 71 lbs | 10" |
| Leesa King Size | 76″ x 80 | 90 lbs | 10" |
| Leesa California King Size | 72″ x 84″ | 92 lbs | 10" |
Leesa provides a 100-night trial interval which means you can try the mattress for up to 100 nights and if you are still not satisfied you can return it. Leesa comes with a 10-year limited warranty, which is pretty typical in the mattress industry. If the mattress is found to have a defect within 10 decades, they will repair or replace the mattress free of charge.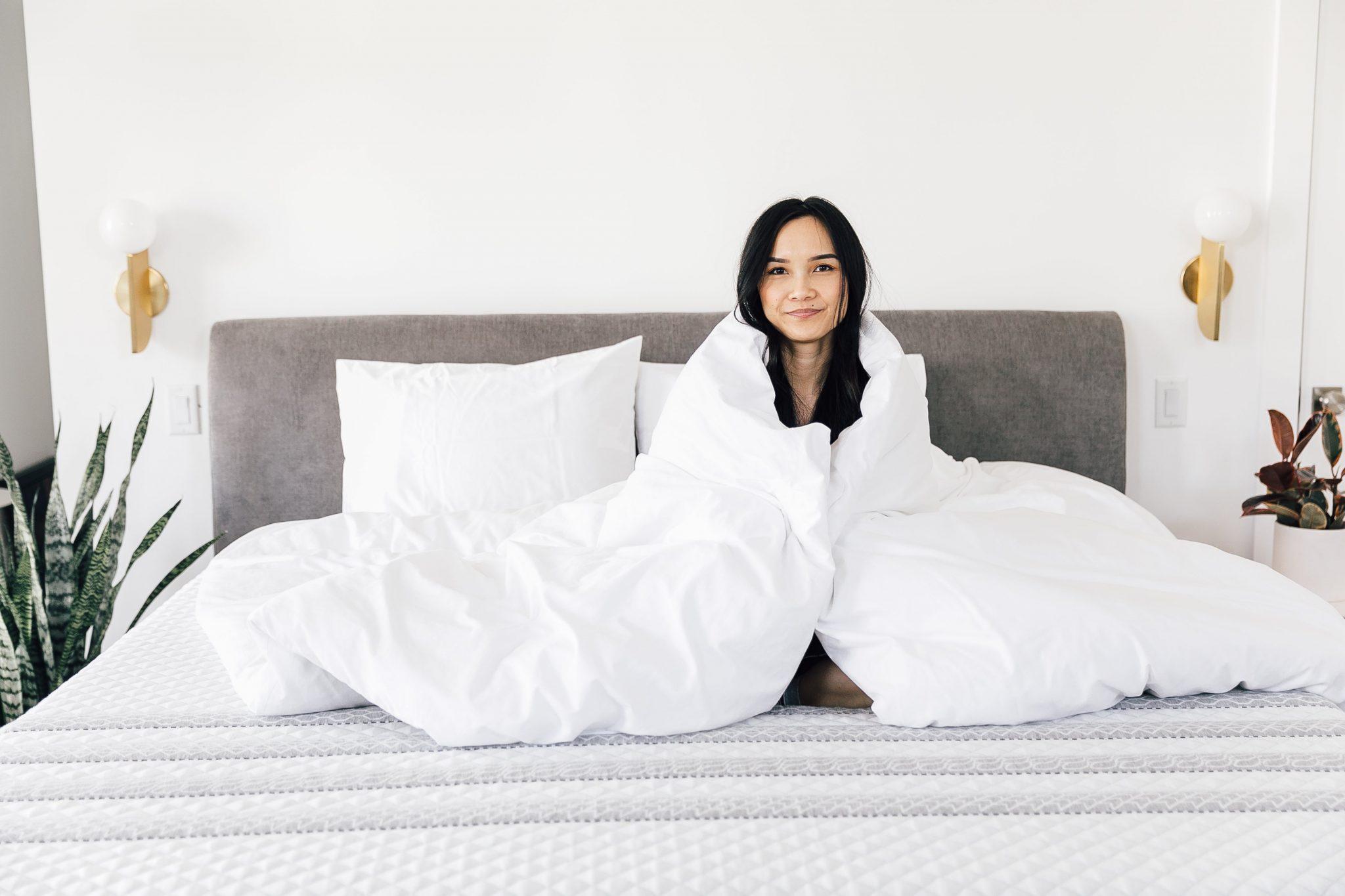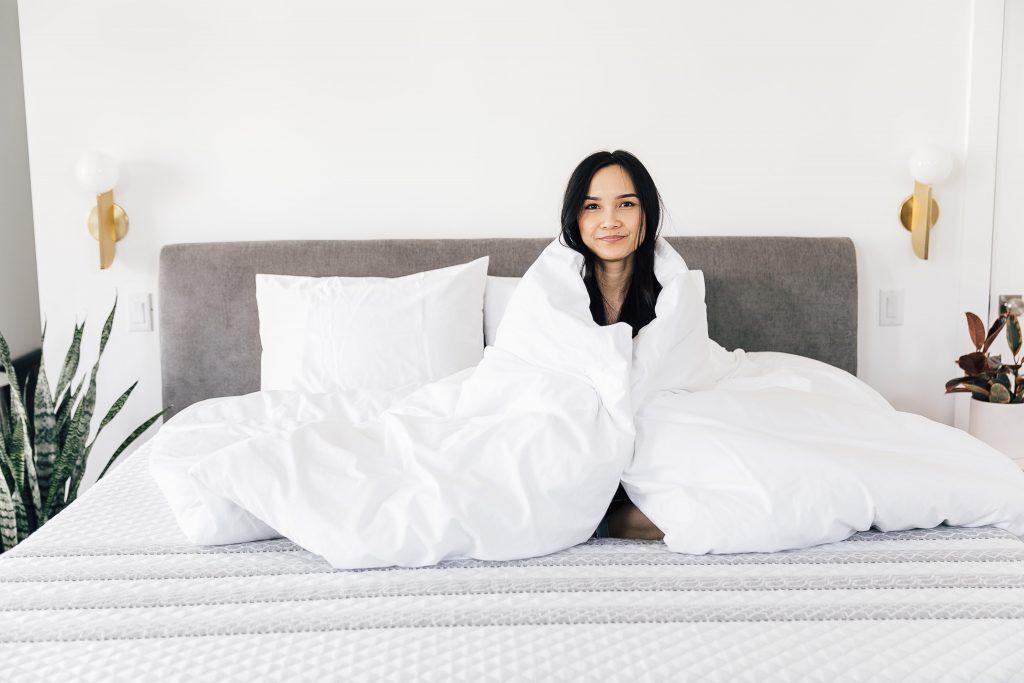 Leesa Hybrid Mattress dimensions
A luxurious hybrid mattress, with two layers of pocket springs for edge-to-edge support and micro-coils for targeted shoulder and hip support. An innovative hybrid mattress that combines the benefits of superior foam with pocket springs for innovative comfort and support. A perforated top layer of polyurethane sleeps cool.
Leesa Hybrid is suitable for sleepers who want more support, this mattress combines premium foam with over 1000 pocket springs to provide enhanced comfort and stability. Its perforated foam top cover keeps you cool while you sleep. Comprised of two layers of premium 1 pocket coil foam, this mattress provides your body with the cushioning support it has to relieve stress points and provide firmness from little or no transfer of motion. It's the best of both worlds, perfect for all kinds of sleepers.
Leesa Hybrid Mattress Size Chart
| | | | |
| --- | --- | --- | --- |
| Sizes | Dimensions | Weight | Thickness |
| Twin | 38″ x 75″ | 75 lbs | 11" |
| Twin XL | 38″ x 80 | 80 lbs | 11" |
| Full | 53″ x 75″ | 96 lbs | 11" |
| Queen | 60″ x 80″ | 115 lbs | 11" |
| King | 76″ x 80 | 142 lbs | 11" |
| California King | 72″ x 84″ | 142 lbs | 11" |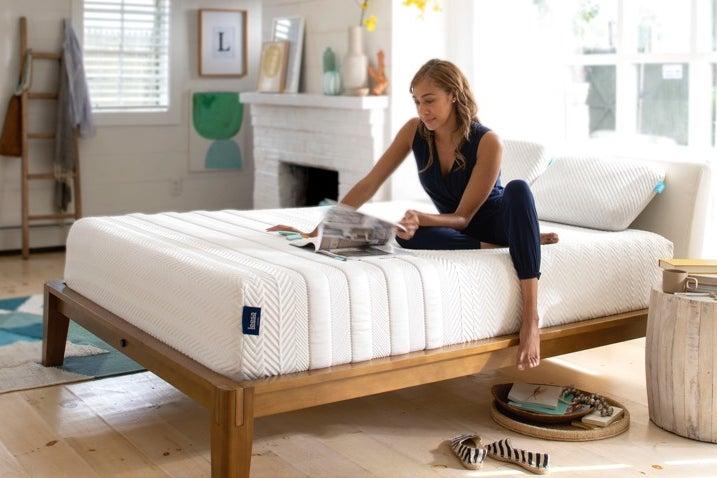 Leesa Legend Mattress
The Legend adds enhanced support to the Hybrid with the addition of a super-supportive micro-coil coating to cradle your shoulders and butt. The merino wool cover wicks away excess moisture for a cool, comfortable sleep. A first in high-end mattresses, it includes 2 layers of springs: pocket springs for edge-to-edge support and micro-springs for targeted shoulder and hip support. The best foam layer gives a medium-firm, breathable texture to help keep you cool during the evening. The mattress cover is made of 100% organic cotton and fibers from recycled water bottles.
Leesa Legend Mattress Size Chart
| | | | |
| --- | --- | --- | --- |
| Leesa Legend Size | Dimensions | Weight | Thickness |
| Legend Twin XL | 38″ x 80″ | 81 lbs | 12" |
| Legend Full | 53″ x 75″ | 103 lbs | 12" |
| Legend Queen | 60″ x 80″ | 119 lbs | 12" |
| Legend King | 76″ x 80 | 149 lbs | 12" |
| Legend California King | 72″ x 84″ | 149 lbs | 12" |
Leesa Studio Mattress Dimensions
Leesa's latest mattress version offers the caliber Leesa fans love at an unbeatable price. This mattress features 3 layers of luxury foam providing breathability, comfort and support where it matters most. Leesa's signature mattress cover comes in heather blue with stripes on this version. The Studio is 10 inches thick and features three layers of foam – base support foam, anti-pressure changeover foam, and memory foam top to specifically relieve anxiety on the hips and shoulders. The top layer of cooling foam from the original is lacking in the studio, although both models have identical base guidance and contour foam foundations. Leesa says Studio is medium firmness and describes it as ideal for back, side, and stomach sleepers. It is also aesthetically identical to other Leesa models, with a soft quilted twill cover with a turquoise label bearing the Leesa brand and model name.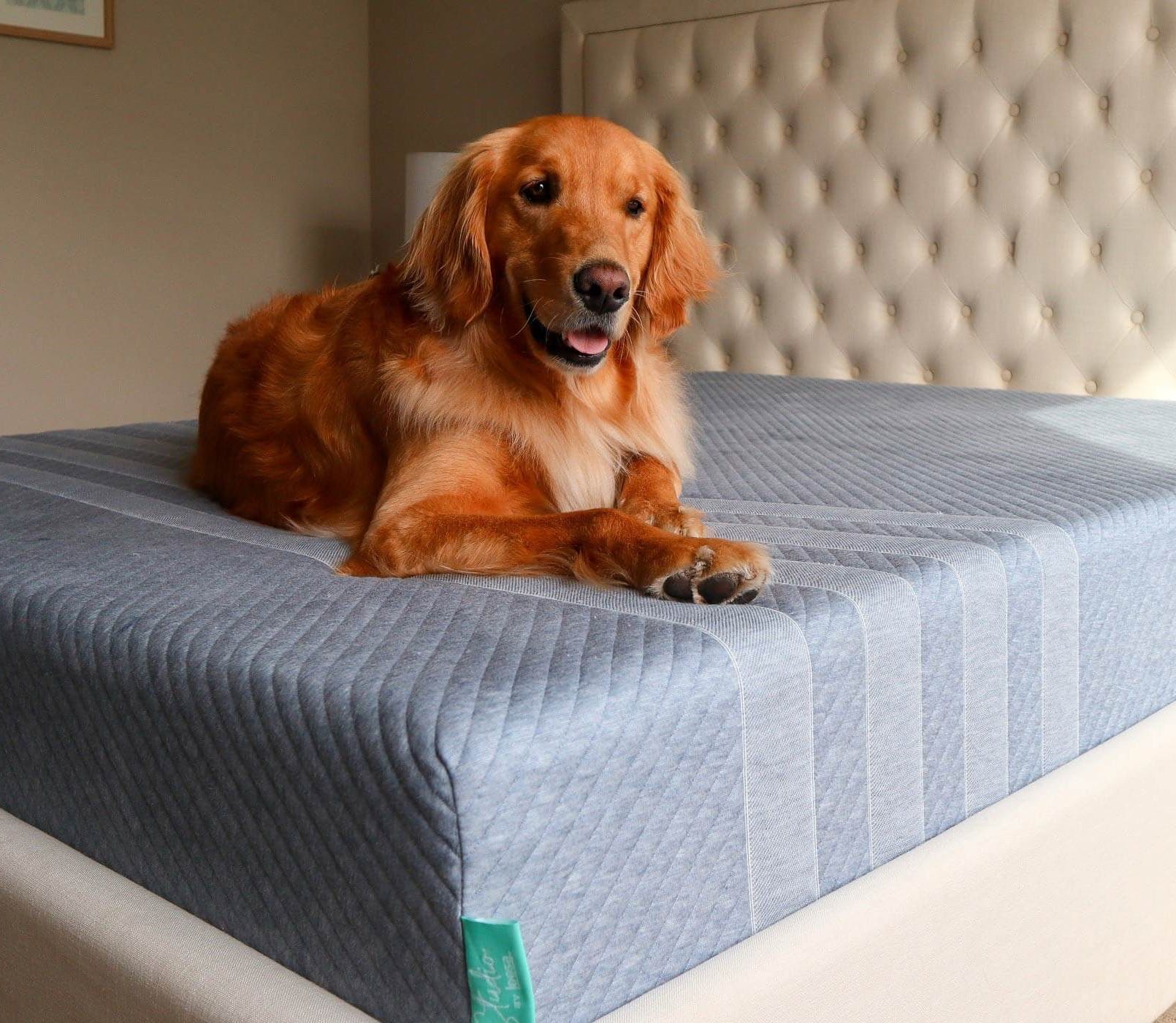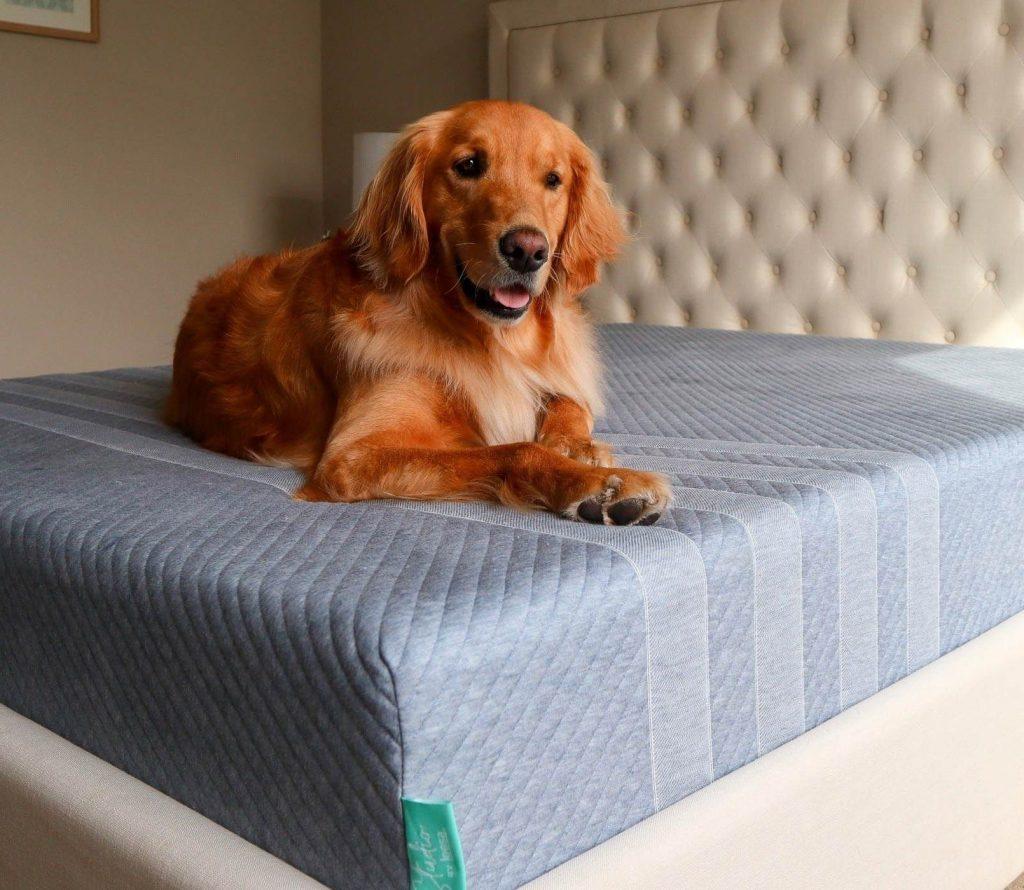 Leesa's Studio Mattress Size Chart
| | | | |
| --- | --- | --- | --- |
| Sizes | Dimensions | Weight | Thickness |
| Twin | 39″ x 75″ | 46 lbs | 10" |
| Twin XL | 39″ x 80 | 49 lbs | 10" |
| Full | 53″ x 75″ | 59 lbs | 10" |
| Queen | 60″ x 80″ | 68 lbs | 10" |
| King | 76″ x 80 | 83 lbs | 10" |
| California King | 72″ x 84″ | 82 lbs | 10" |
Frequently Asked Questions about Leesa Mattress
Do I need a mattress protector with Leesa?
That would definitely not be a bad idea. Because this way your mattress could be additionally protected against liquids or dirt. After all, it can quickly happen that a drink surrounds you while watching TV. For people with incontinence, a water-repellent mattress protector or, alternatively, a mattress topper is strongly recommended. It is important, however, that the mattress protector is made of breathable material so that good climate regulation can continue to exist. If you want to refine the feeling of sleep, you should rather get a mattress topper. They are available in different foams such as Visco foam, cold foam, latex, or gel foam.
Which beds can the Leesa be combined with?
In principle, you can use the Leesa very well on any type of bed. Above all, it is important that the mattress lies on a stable surface that can easily support the mattress and the sleeper lying on it.
Suitable beds could be:
Box spring bed
Solid wood bed
Upholstered bed
Metal bed
Youth beds
Futon bed
According to the manufacturer, you could even put the mattress on the floor. We wouldn't necessarily recommend that, however. And if so, then only temporarily. In a proper bed system, the ventilation of the mattress is significantly improved and the formation of mold or mites is prevented. A real bed would also be preferable for aesthetic reasons.
How do I clean a foam mattress?
Because you cannot simply put the Leesa cover in the washing machine, you should be particularly careful when cleaning it so as not to damage the mattress cover. The manufacturer recommends treating individual stains with lukewarm water and a mild detergent. The corresponding areas should be rubbed and dabbed. Avoid scrubbing too hard.
More about the 10-year guarantee of Leesa mattress
If your mattress no longer meets the requirements, there could be a warranty claim. To do this, however, you should thoroughly search through the warranty terms. Because you can't make use of the 10-year guarantee for every little bit. It is also important that you cannot be held responsible for the damage. Because then a guarantee would not apply. The guarantee covers, for example, physical weak points in the cover. So damage to seams or the zipper. Here, however, the manufacturer decides at its own discretion whether the cover should be repaired or replaced. However, no damage to the mattress or the cover caused by physical abuse is covered. For example burn marks, cuts, cracks or stains.
Conclusion of Leesa Mattress Dimensions Guide
Purchasing a new mattress or bed is a huge investment. You want quality at a reasonable price while not compromising on comfort. You and your family deserve the best, that is why Leesa Mattresses spent years researching and designing Leesa mattresses that sleep cooler and offer stronger support than other mattresses. In a competitive Mattress Market Leesa stands out by aiming for a better planet with their B Corp certification for their social and environmental performance.
The Leesa Original, Leesa Hybrid, Leesa Legend and Leesa Studio mattress come in sizes; Twin, Twin XL, Full, Queen, King, and California King.
All Pictures in this post are made by Leesa.