Help Size-charts reduce returns and become a sponsor
This post was last updated on August 5th, 2023 at 02:05 pm
Welcome to Size-Charts Sponsorship!
Making size information easy
Are you a corporation or an individual seeking a unique and impactful way to promote your brand while supporting a valuable cause? Look no further and help Size-charts reduce returns globally! Our Size-Charts Sponsorship program offers a recurring sponsorship opportunity with numerous benefits depending on your chosen sponsorship level.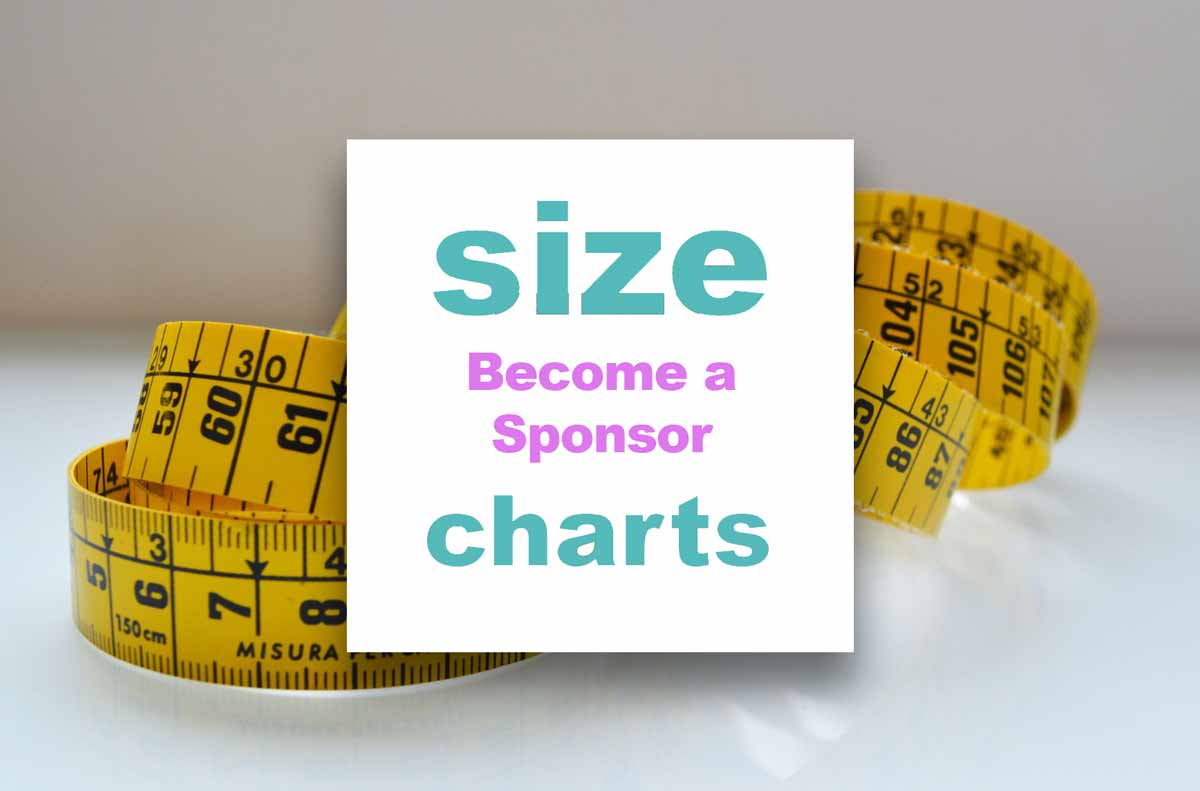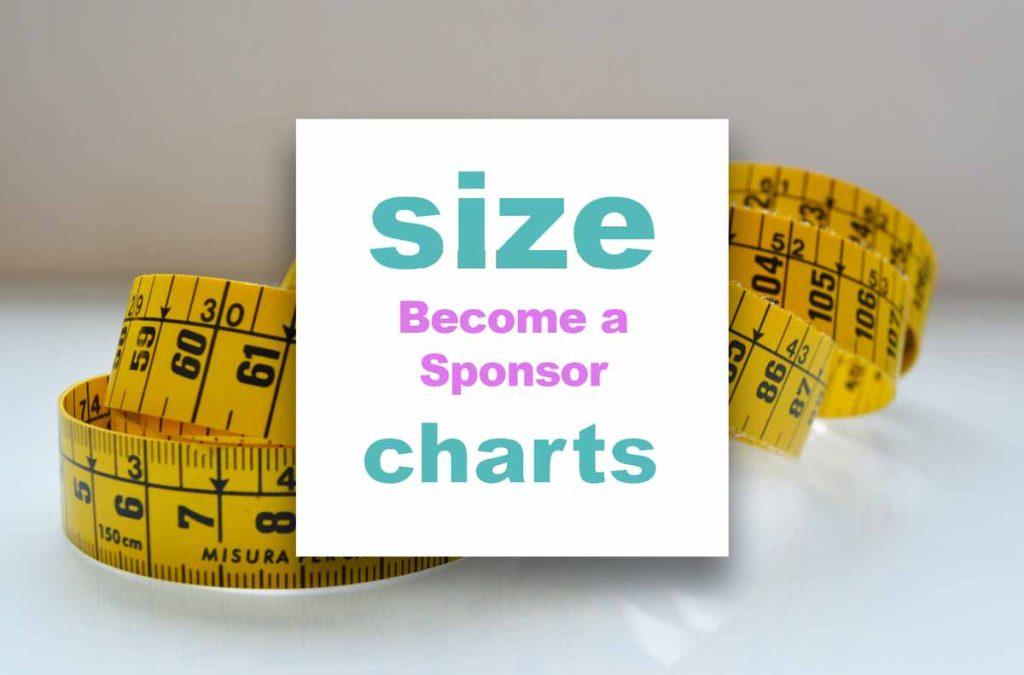 Why Sponsor Size-Charts?
Size-Charts are an essential part of the shopping experience for customers worldwide. By sponsoring Size-Charts, you connect your brand or service to potential customers, and millions of end-consumers and showcase your brand in a highly visible and meaningful way. As a sponsor, you will gain exposure to a wide audience, making this an excellent marketing investment for your business.
Sponsorship Benefits
1. Enhanced Brand Visibility
Your logo will be prominently displayed on this page, the home page and specific Size-Charts, accessed by thousands of visitors daily. Stand out from your competitors and increase brand recognition with every size inquiry.
2. Increased Customer Engagement
Show your commitment to customer satisfaction by supporting an easy and enjoyable shopping experience. Customers appreciate brands that care about their needs and preferences.
3. Social Responsibility
Demonstrate your dedication to social responsibility by contributing to a cause that promotes inclusivity and helps shoppers make informed purchasing decisions. Together we can fight against all the unnecessary returns which greatly impact our ecological and economic environment.
Sponsorship Levels
Choose the sponsorship level that aligns with your business objectives:
| | | |
| --- | --- | --- |
| Silver Sponsor | Gold Sponsor | Platinum Sponsor |
| Link placement on the size-charts sponsor page | Mid-size logo placement on the size-charts sponsor page | Mid-size logo placement on the size-charts sponsor page |
| Do-follow link | Do-follow link | Do-follow link |
| | | A dedicated blog post from your brand/service related to sizes or/and e-commerce |
| 150$ forever | 250$ forever | 550$ forever |
How to Get Started
Visit example.com/sponsorship
Select your desired sponsorship level
Fill out the sponsorship form
Start enjoying the benefits of Size-Chart sponsorship!
Don't miss this unique opportunity to make a lasting impact on customers while elevating your brand's image. Join us in promoting accurate sizing information and supporting shoppers worldwide.
Sign up now to become a Size-Chart sponsor!
About Us
At Size-Charts, we are passionate about helping brands connect with their customers while fostering inclusivity in the shopping experience. Our mission is to make accurate size information easily accessible to all shoppers, ensuring they find the perfect fit every time.
Myself (Pablo) and a team of writers work on a daily base to update and add size-charts to achieve this bold vision. The ad income covers the costs but is insufficient to grow and make a truthful impact. Adding you or your brand as a sponsor would make a big difference.
Picture in this Post by patricia serna on Unsplash